Carlisle History Tour: Roman beginnings and the West Walls
Carlisle's Roman beginnings
Carlisle originated as a Roman town called Luguvalium. In AD 72/73 a wooden fort was built on the site of the present Tullie House museum extension. It had a turf rampart, two ditches and internal buildings of timber. Another timber fort replaced it around AD 105 and in the late second century the fort was converted to stone, well after the construction of Hadrian's Wall in AD 122.  The Romans left Britain in AD 407 and before long Carlisle, the town, would be abandoned apart from a few farmers living within the walls and farming the land outside. It was the Celts that gave Carlisle its name.  They called it Caer Luel, the fortified place belonging to Luel.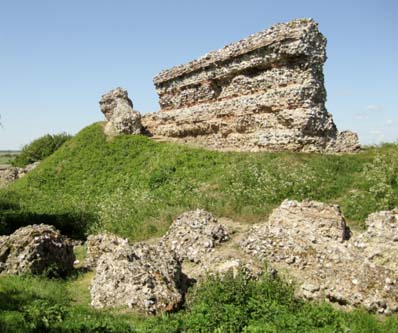 The Little Book of Cumbria is out now, published by The History Press, www.thehistorypress.co.uk
The West Walls
In the third instalment of our guided history tour of Carlisle we get an exclusive insight into the well-known and lesser-known landmarks of the Great Border City.
 Carlisle's location close to the Scottish border has meant that over the centuries the city has been attacked on many occasions.  Romans were the first people to construct defences around the town.  In the 12th century the wooden walls were replaced by stone fortifications.  Over the later century the walls fell out of use and into a poor state of repair.  By the 18th century there was an urgent need to find space to allow the town to expand and in 1807 Parliament passed an Act allowing the demolition of the walls to take place.  The North and East Walls were eventually demolished around 1810 and some of the stone was reused in various projects including the new Citadel Buildings and the Eden Bridge.  The West Walls were retained as the supported the land close to the River Caldew.  Over the centuries this part of the wall has undergone many changes and until 1952 houses could be found built against the walls.
 Carlisle History Tour is out now, £7.99, Amberley Publishing.