A Natural Talent – Keith Bartley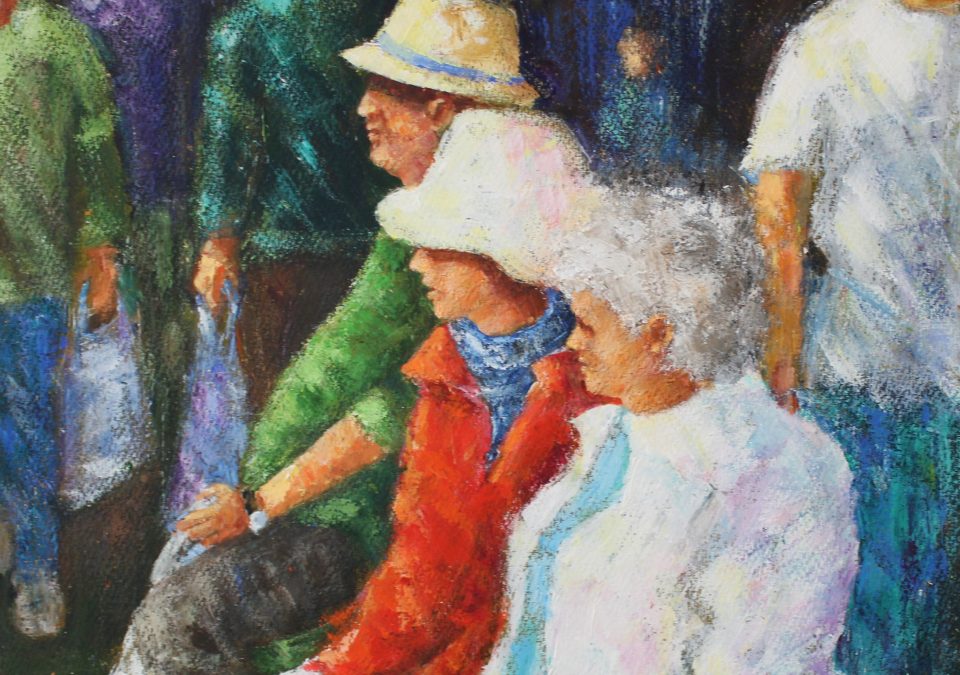 Now and again you'll see something on social media that will make you stop your mindless scrolling and compels you to delve deeper.
That's what happened when I first came across the artwork of Keith Bartley. His wife Barbara had placed one of his pictures online and the colours, the quality of his work and striking local scenes led me to believe this was an artist of some repute.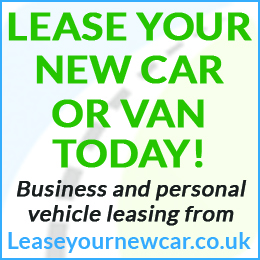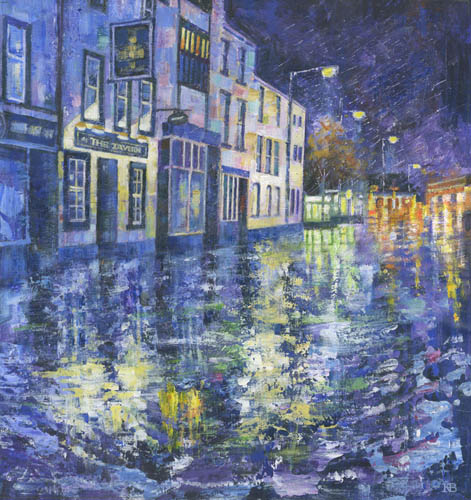 This couldn't have been further from the truth and while Keith's skill is not under dispute, I was pleasantly surprised to be greeted by an exuberant 72-year-old gent at his Frizington home.
It wasn't long before he directed me into his studio and he energetically started rifling through a raft of his colourful creations.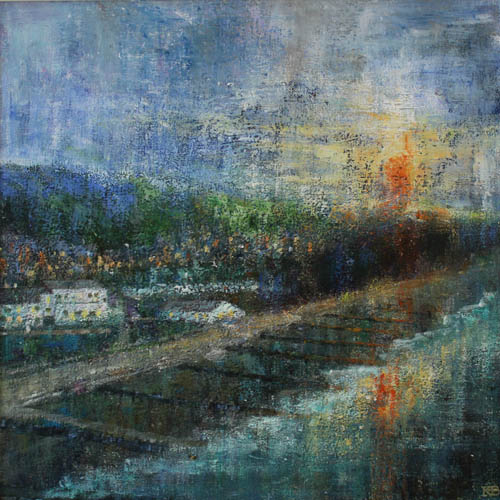 "I've never shown any of my paintings," said Keith. "Actually that's not true I once did have a piece shown at Earls Court. I entered a painting into a competition and it was selected in the last 30 out of 8000 entries. I was highly commended, which was very nice. But that's it and I've only ever sold a couple of paintings to a friend."
Keith's enthusiasm is infectious as he offers descriptions of his paintings whether they're a rape field on the way to St Bees, a flooded street scene, a summer harvest or a strange quality of light over Ennerdale: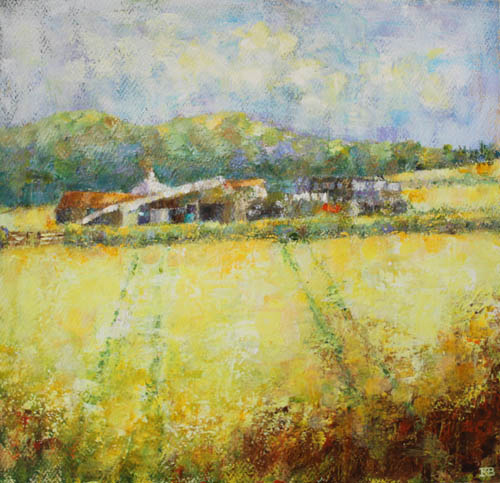 "I just paint what I feel like, there is a picture of people I saw at the Whitehaven festival back in 2013. I just thought what a lovely coat she's got and the white pants so I got the photo a split second before someone walked past."
I enquire whether Keith ever had any formal painting: "I went to art college but I was studying package design because I was working at Smiths. I was there for 35 years laying plates at the factory but I never really studied art, it comes naturally."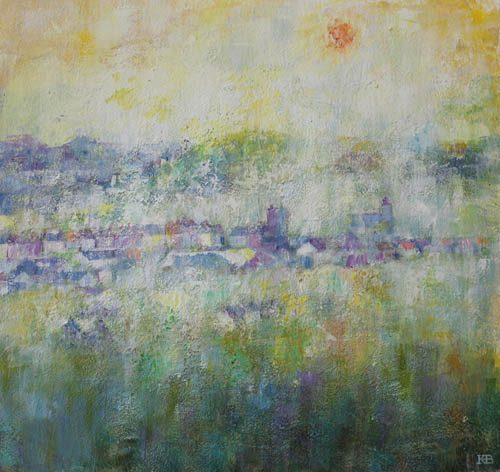 Keith makes it sound like painting comes rather easily and then he mentions how he transitioned into art after a previously successful running career when he finished at Smiths:
"When I retired I needed something to do and I'd put on a good bit of weight so I started to run with the Copeland Athletic Club. Eventually I was running cross country for England, I was the Scottish champion in the 1500 metres, North East Champion 3 times in the 1500 metres and 5000 metres and second in the British 10,000 metres."
I was beginning to get the impression that Keith is one of those people that can turn their hand to most things quite easily.  He doesn't boast about it, in fact he casually mentions his achievements in the same way as if he was telling me what he had for breakfast in the morning. He brought up his Uncle with the same nonchalant indifference: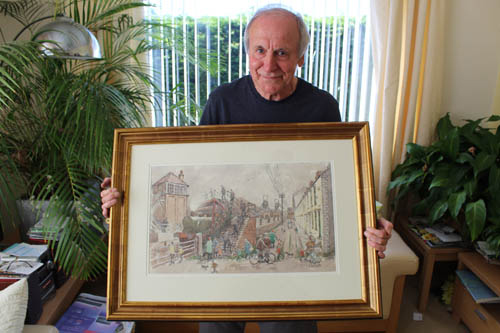 Keith with a picture by his uncle Norman
"I spent so much time running and training that I really needed something new to do, so my Uncle Norman suggested that maybe I should take up painting."
It turns out Uncle Norman was Norman Cornish, one of the most sought-after British Artists of the 20th century.  His images of the miners working life and his observation of social activities have intrigued an appreciative audience for generations.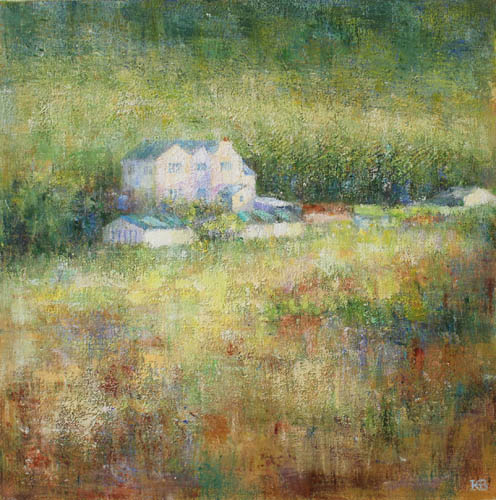 Born in the small town of Spennymoor Norman left school and began work in the coal mines aged 14 and it was not until 1966 that he left the pits to become a professional painter that he became known as one of the most sought-after contemporary artists in the country.
So Keith certainly has the pedigree in the family and retirement has been a great chance for him to express himself as his uncle did: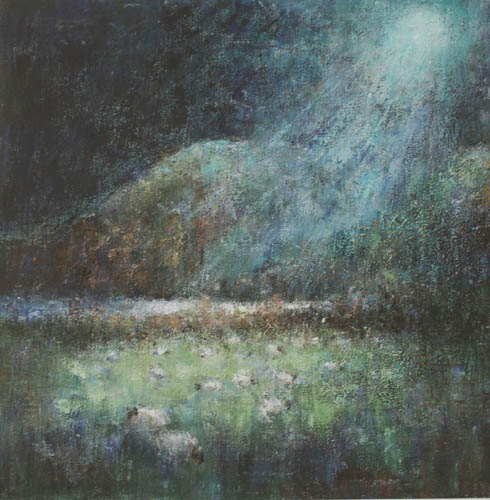 "I might do two or three over a month and then, I'll get a bit distracted and go a long time not doing anything but when I see the right thing I'll know I have to paint it."
I hope you enjoy his paintings as much as I do because it was a pleasure to meet a man who brings so much enthusiasm to everything he does.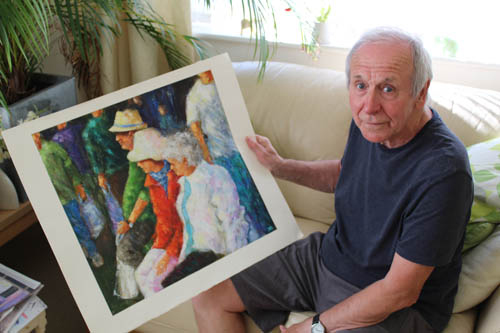 Share It: