35 Years of Kirkland Carpets
Local family business, Kirkland Carpets, is celebrating 35 years.
The company, based in Cleator Moor, is celebrating 35 years as a family business, that is now in its second generation.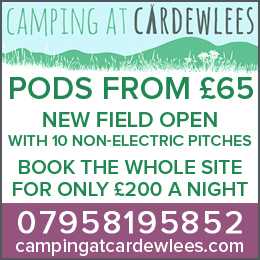 Set up by Mike Dunsmoir, in 1982, Mike who already had extensive experience in the industry, could never have imagined the business would still be thriving 35 years later. Mike's two sons, Alistair and Andrew followed in his footsteps and took over when he retired recently. Both of their partners also work in the business.
Alistair believes this personal touch has played an important part in their success.
He said: "We think it's because we can give our customers their own individual service. We get a lot of repeat custom; people trust us and will just give us a key to go in their house on our own because they've worked with us before numerous times."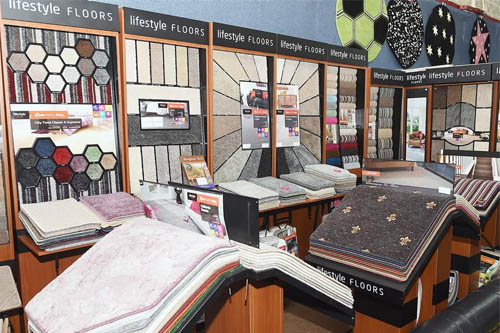 He added: "I might not have seen a customer for five years, but when they walk through the door I will still recognise who they are, people like that personal approach."
Reflecting on this milestone, the family hope to reach a third generation of Dunsmoirs and be celebrating in another 35 years time.
Alistair said: "Hopefully my kids will get involved and we will keep pushing it. I would like to be able to carry it on to the third generation if I can."
Kirkland Carpets, 1 Ennerdale Rd, Cleator Moor, CA25 5LD, Open: Monday to Friday 9:00am to 5:30pm, Saturday 9:30am 5pm, contact 01946 811874 or visit www.kirklandcarpets.co.uk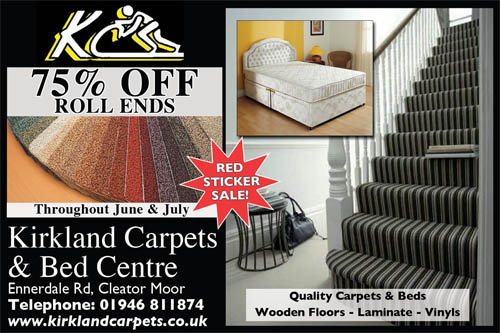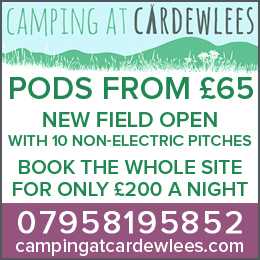 Share It: