Outdoor yoga day triples capacity due to demand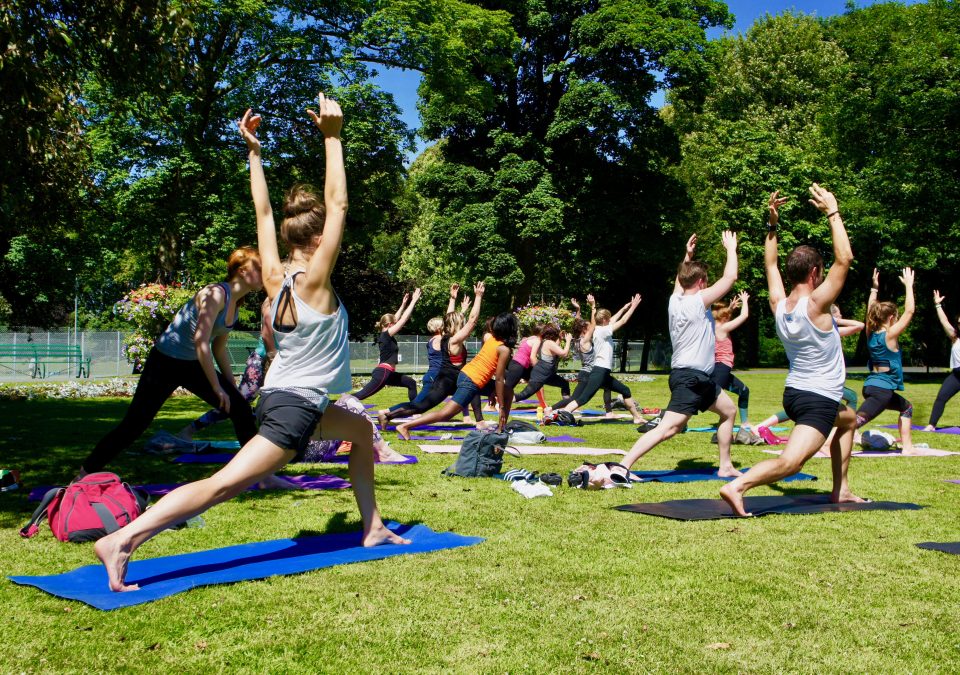 16 independent local instructors are uniting to offer 36 yoga, meditation and mindfulness classes in the grounds of Bitts Park for Yoga Day – Carlisle 2019 on Sunday 23rdJune.
The event is free to attend and has a range of sessions from energetic Vinyasa Flow, to beginner's classes, kid's workshops & Yoga for Teens, meditation by the river through to Hula Hoop / Belly Dance Fusion Yoga!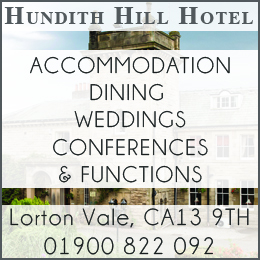 Founder and Coordinator of Yoga Day, Caroline Robinson, said: "There really is something for everyone, whatever age, ability and experience. We wanted to create an event which made mindful practices as accessible as possible to any member of the community to get involved in a familiar environment.
 In 2018 we had over 200 people down to the park on the most beautiful day and this year we wanted to make it even bigger and better. The generosity of the local community has been incredible with all the instructors giving their time for free and local businesses and organisations offering help wherever they can."
In addition to the 6 class areas around Bitts Park, this year's Yoga Day also welcomes local wellbeing therapists offering taster sessions of massage, reiki and holistic therapies as well as many other stalls selling wellbeing and skincare products and accessories. There will also be face painting, food & drink, kid's workshops, limited edition goody bags released throughout the day and a prize draw.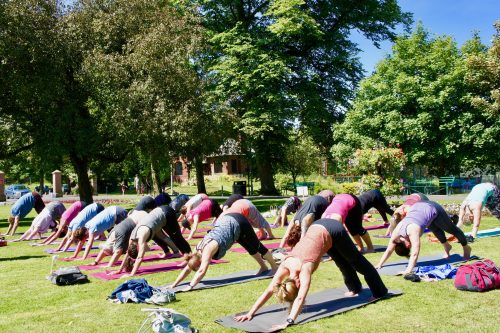 Martyn Blacklock is teaching at Yoga Day for the second time: "It is vital we promote yoga and its benefits as a complete system for healing. Most people understand yoga to be a physical endeavour and it is often seen as inaccessible to many. The truth is that if you can breathe, then you can practice yoga.
 There's an array of different styles and teachers and it often takes a little exploration before you find something that meets your needs. At Yoga Day – Carlisle we are looking to demonstrate what is available locally and to give people the opportunity to make an informed choice."
Yoga Day – Carlisle is supported by many local businesses including DW Fitness, The Cumberland and Dodd & Co Accountants. It has also caught the eye of national monthly Om Yoga and Lifestyle Magazine and the international clothing brand OHMME Apparel.
Shelby Smith, Relationship Manager at OHMME Apparel said: "Here at OHMME, we know how important mindfulness is, both on and off the mat. That's why events like Yoga Day are so important. It's about including people from all over to show that the practice is both beneficial and accessible regardless of their background. We appreciate the opportunity to be a part of Yoga Day – Carlisle and are very excited to see all of the people who come out and are able to participate in the celebrations."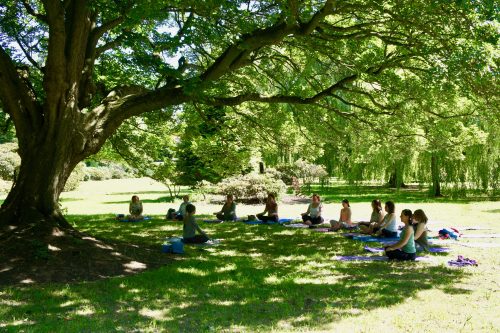 Yoga Day – Carlisle is proudly supported by Carlisle City Council and received a Community Events grant earlier this year. Carlisle City Cllr Elizabeth Mallinson, Portfolio holder for Health and Wellbeing, said: "Following the success of last year's event, we're delighted to be supporting Yoga Day – Carlisle. Bitts Park is a great place to visit and is a beautiful setting for the event. This is another opportunity to improve your health and wellbeing. Sign up soon!"
Tickets for the event are available to book through the website www.yogadaycarlisle.co.uk along with more information on the classes, instructors, stall holders and event sponsors.
Caroline continued: "The response to Yoga Day has been incredible – over 550 tickets have gone already. For those who haven't managed to secure a spot ahead of time, there will be drop in sessions available on the day – just come down and get involved!"
Share It: