Workington In Bloom Receives Support From The Cumberland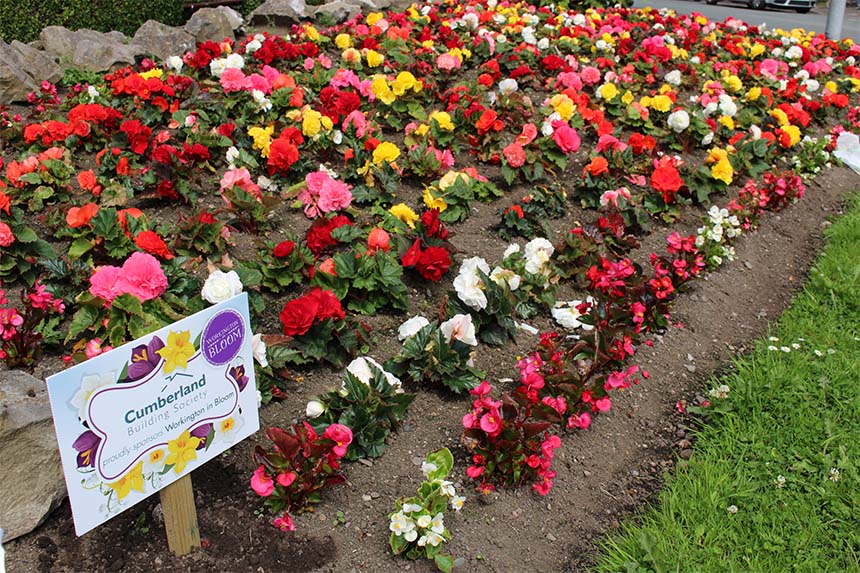 Workington in Bloom is set to receive a donation of £250 from the Cumberland.
The Cumberland has supported the community gardening group since 2015. In previous years the funding has contributed towards a number of projects including floral displays, crocus planting and new trees.
This year the money will be used on a new project in the town centre. The flowerbed on the corner of Oxford Street and Park Lane will get a make-over with a new sustainable planting scheme. Removing the annual bedding and replacing it with perennial plants will mean the flowerbed remains colourful throughout the year. It also has environmental benefits by improving biodiversity and reducing the amount of water required to maintain the bed.
Cllr Denise Rollo, Chair of the Workington in Bloom group and the Town Council's Environment Committee, commented;
"This is fantastic news and we are delighted to have the support of the Cumberland. Funding is very important to us as it allows us to take on new and ambitious projects such as sustainable flowerbeds"
http://www.workingtontowncouncil.gov.uk/
Share It: