Irish legends and TV Comic Among Highlights in May at Rosehill Theatre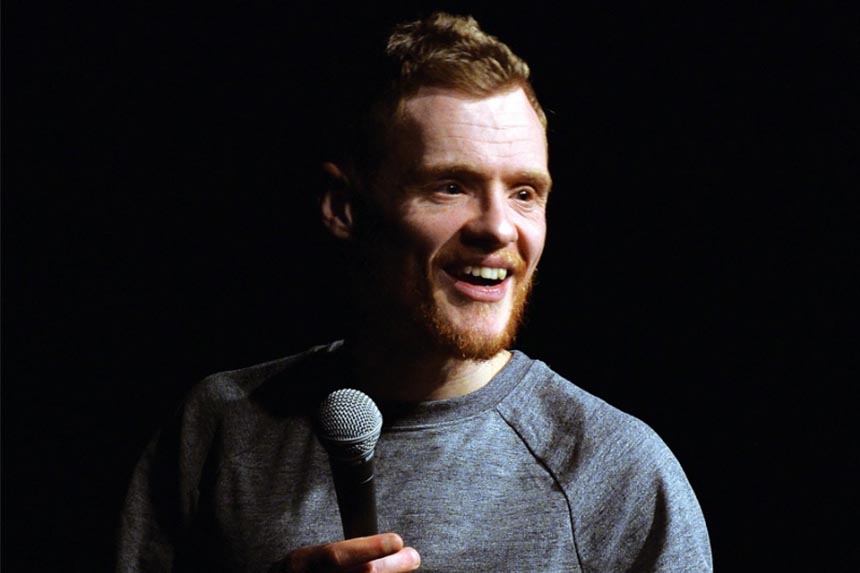 A legendary Irish band, a force on the saxophone and a TV comic will all take to the Rosehill stage in May.
First up are The Fureys on their 40th anniversary tour, promising another night of great music and stories.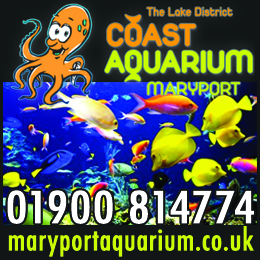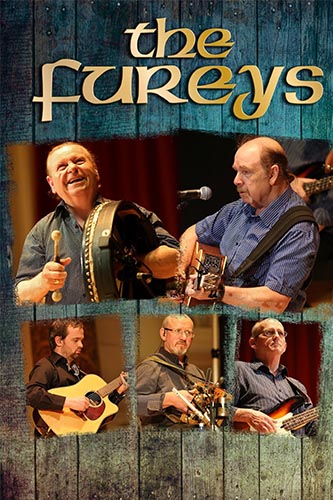 The evening will feature timeless classics such as I Will Love You, When You Were Sweet 16, The Green Fields of France, From Clare to Here, and Her Father Didn't Like Me Anyway, plus songs from their new album, 40 Years On… To Be Continued.
Their folk-based songs stir the emotions and they have received standing ovations in some of the biggest concert halls in the world. The performance takes place at 7.30pm on Friday 18 May and tickets are £20.
The following day it's the turn of comedian Andrew Lawrence with The Happy Accident Tour. This star of BBC's Live at the Apollo, Michael McIntyre's Comedy Roadshow, Dave's One Night Stand, Sky Arts' The Outcast Comic and the successful self-penned Radio 4 series There Is No Escape presents a new, riotously funny set of jokes poking fun at liberal pretentions, PC hysteria and his own awful parenting skills. He has a unique brand of ascerbic humour and his show has been playing to rave reviews around the country. It starts at 8pm on Saturday 19 May and tickets are £15.
Saxophonist Snake Davis is one of the great forces in 1990s pop culture, having featured on Take That's A Million Love Songs, M People's Search for the Hero and a host of other hits. He heads to Rosehill with fellow members of the Burden of Paradise band – vocalist Helen Watson, who recorded albums featuring members of The Eagles, Little Feat and Andy FairweatherLow, and Dave Bowie Jr who is taking time out from playing with the Ukulele Orchestra of Great Britain.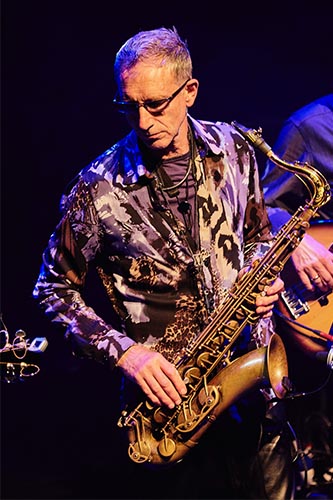 Their acoustic performance at 8pm on Friday 25 May will include medieval ballads, torch songs from the 1980s and anthems made famous by artists from Bob Dylan to Doris Day. Tickets are £18.
To round off the month, there's family fun on offer in the form of Mini Messel's Makers: Magica and Mythical on Wednesday 30 May. Two workshops exploring 3D creations are available – one a10am and the other at 1pm – and everyone is welcome to take home their handiwork.
Tickets are £5, or free to under-fives, and booking is advisable as places are limited. Tickets to Rosehill events are available from the box office on 01946 692422, online at rosehilltheatre.co.uk or by emailing info http://@rosehilltheatre.co.uk.
Share It: