English Heritage Announce Visitors Numbers for Weeping Window at Carlisle Castle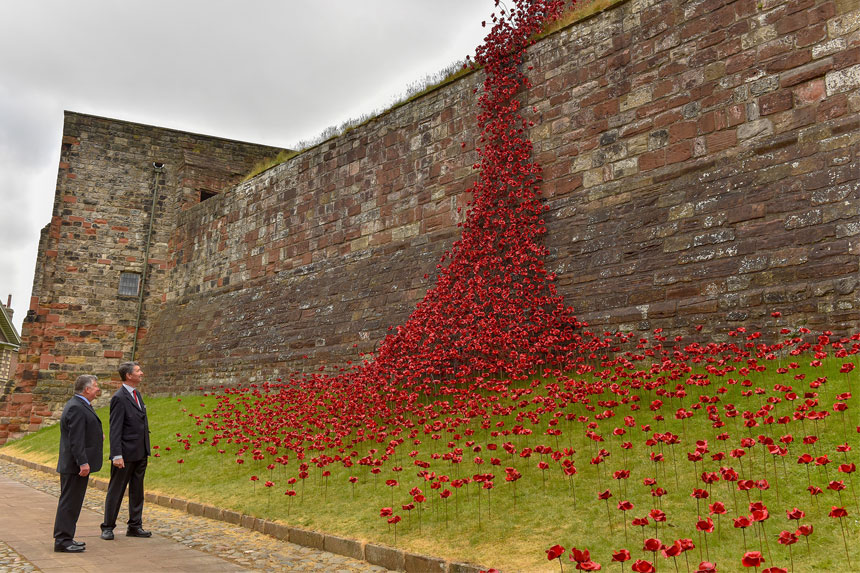 Over 140,000 visitors to Carlisle Castle have seen the iconic sculpture Poppies: Weeping Window, English Heritage announced today.
On 8 July, having concluded its 47 days at the Castle as part of 14-18 NOW's UK-wide tour of the poppies, English Heritage would like to thank those who have taken the time to come to Carlisle and admire the extraordinary sight of the ceramic poppies cascading down from the top of the keep into the outer ward.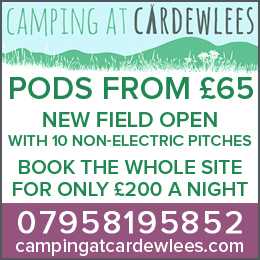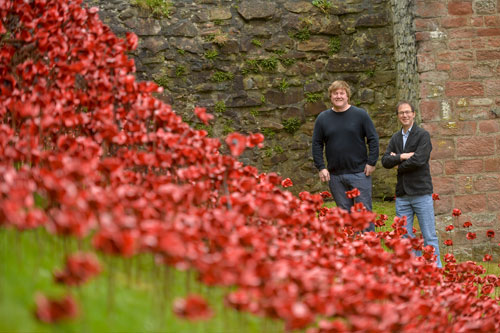 Carlisle Castle was chosen to host the sculpture as a location with military connections and its architecture provided the unique opportunity for visitors to view the arch of Weeping Window from beneath. Artist Paul Cummins and designer Tom Piper launched the sculpture to the public on 23 May, which was attended by Sir Tim Laurence, Chairman of English Heritage, Kate Mavor, Chief Executive, and Nigel Hinds, Executive Producer of 14-18 NOW.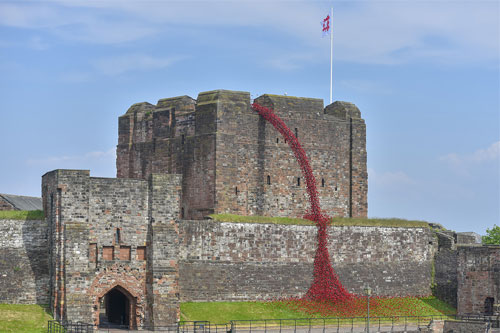 Andrea Selley, North Territory Director, English Heritage says; "This has been a momentous time for Carlisle Castle and the city of Carlisle itself. These visitor numbers reinforce just how much the First World War has impacted the lives of us all today, and we are privileged to have played a small part in keeping alive the legacy of the sacrifice made by these men. It has also reminded our visitors too of the role Carlisle Castle has played in the city over the last nine centuries. We hope that many of these visitors are inspired to re-visit the Castle in the future and enjoy all that we have to offer here and in the fabulous region of Cumbria."
Weeping Window will be seen next at Middleport Pottery in Stoke on Trent from 2 August. At the end of the tour Wave and Weeping Window will become part of the Imperial War Museums' collection.
Share It: