The Woolly Farm Needs Your Help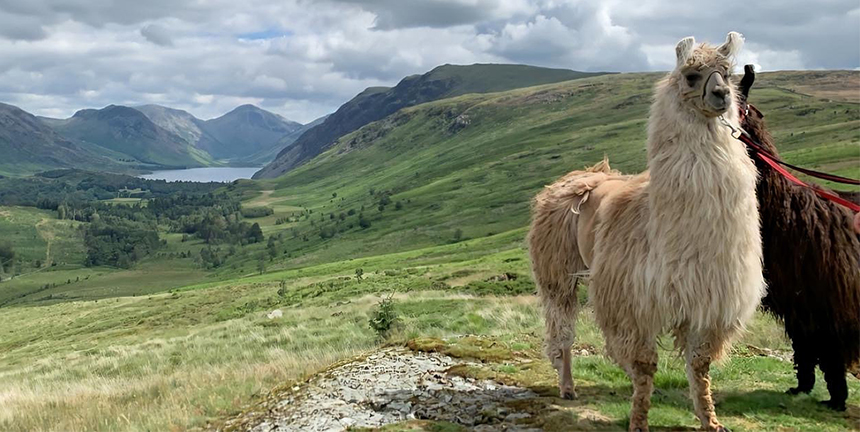 The Woolly Farm Needs Your Help – The Woolly Farm is a delightful family business that opened its doors to the general public just months before covid and lockdowns came knocking on our doors.
A bitter blow but one that Dan and Amy were determined to overcome as they continued onwards despite the setbacks and uncertainty. And what a blessing it turned out to be for the many visitors and schoolchildren who came and discovered this hidden gem.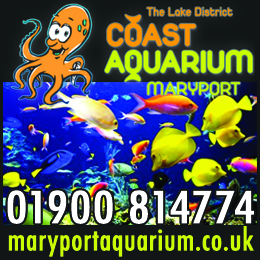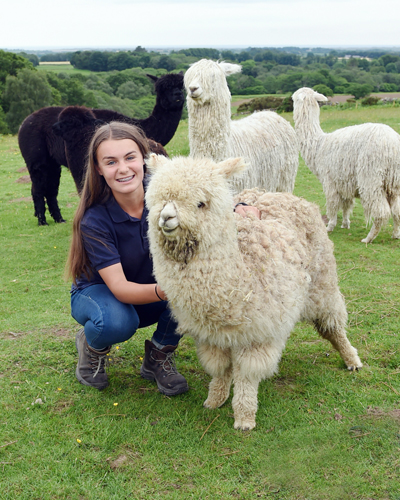 The Woolly Farm gives people the opportunity to wander around their 55-acre hidden farm, taking either Llamas or Alpacas on a trek around their farm or the nearby fell where visitors get to take in some of the best views in the county.
Looking out towards Wasdale Valley on a clear day is just simply divine.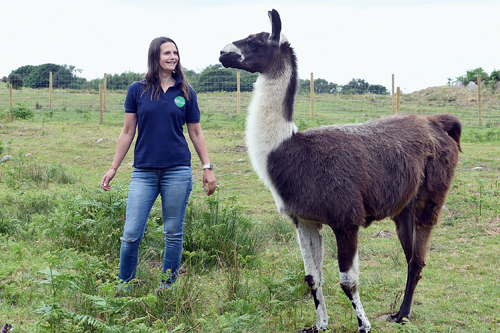 Alongside the treks with the Llamas and Alpacas, they also offer a Meet and Greet experience which has proven to be really popular allowing little ones to meet and greet the range of animals, including Kune Kune Pigs, Pygmy Goats, Ponies, Black Valais Sheep, Horses and Donkeys Buddy and Candy and learn all about the animals.
Hidden away within their secret valley near Santon Bridge – if you miss the sign you will drive by without knowing you have passed it – The Woolly Farm has given hundreds of visitors a unique way to explore this stunning part of the Western Lake District and make their overall stay even more enjoyable and memorable.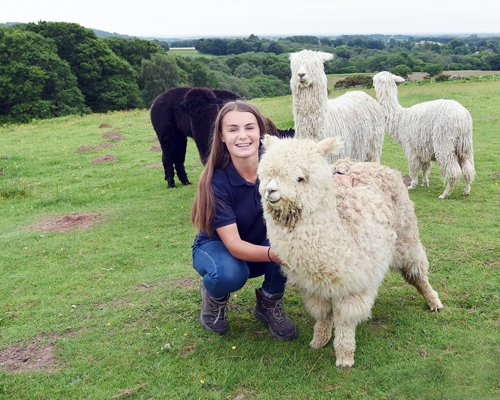 So much so, in the short time since the Woolly Farm opened its doors, it has become a real asset to the local community and the local business community as visitors who come to spend a day at the farm also then go on to eat, drink or stay in the many nearby businesses.
Despite all the positivity and joy The Woolly Farm have given to locals, visitors, local school children and special needs children in the short time since opening, the Lake District National Park Authority have put the blockers on the whole concept and business overall by letting owners Dan and Amy know that they would not support a tourist business like this because of the impact it would have on the local environment.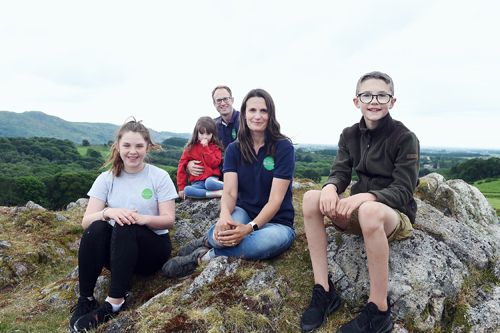 I know it's a farm with Animals, and yes I know people come and walk around the hidden farm and occasionally walk up the fells. Yes, I also know Millions of people come to Cumbria to walk the fells, so I think it's safe to say I'm a little confused as to the objections.
Not only is this wee business off-grid with a very low-carbon footprint, with solar energy and compost toilets on site, but it is also quite simply a fantastic, much needed, essential business in contributing to the development of tourism in West Cumbria.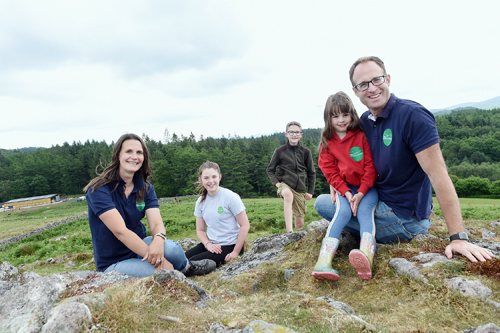 If this area is to capitalise on our natural resources and natural wonders via the tourism sector, we need people like Amy and Dan to get where we need to be.
None of us wants skyscrapers on Scafell, which I agree with, but an environmentally-friendly working low-carbon farm, with many lovely animals bringing joy to many, old and young and creating environmentally-friendly jobs, am I missing something?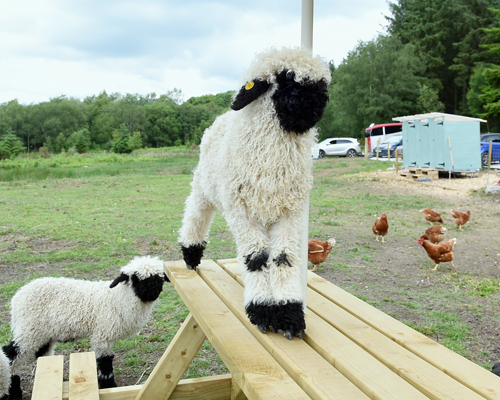 If you would like to help Dan, Amy and the family get on the other side of this stumbling block, we would urge you to write a wee letter or email, which you can send to info@thewoollyfarm.com or post to The Woolly Farm, Santon Bridge, Holmrook, CA19 1UY and Please quote Ref 7/2021/4154 whether you are emailing or writing.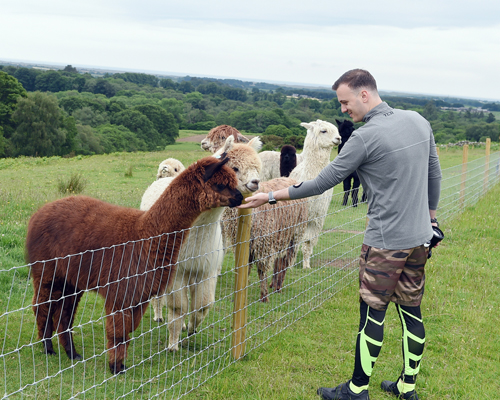 You can also email directly to Lake District National Park at – hq@lakedistrict.gov.uk  again, Please quote Ref 7/2021/4154
In the meantime do follow their socials and website for updates and fingers crossed, that the LDNP will realise what an asset this is and how well supported it is by the local and wider community. Long Live Cumbria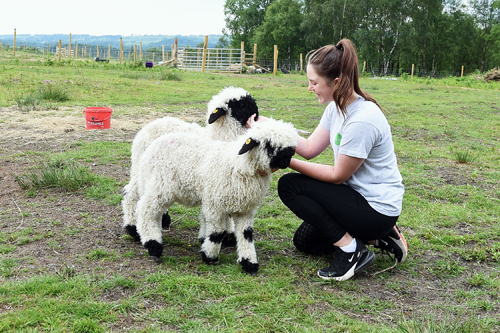 ---
Here we have attached a sample letter if you wish to copy/print out and send to the address below.
Lake District National Park Authority
Wayfaring House
Murley Moss Business Park
Oxenholme Road
Kendal
LA9 7RL
Dear Lake District National Park Planning Authority,
I / We ________________________, offer this letter of support for The Woolly Farm, application reference 7/2021/4154.
The Woolly Farm is an asset to our community and to the western Lake District, with an offering that locals, charities, schools and tourists enjoy and benefit from.
The farm offers experiences in a part of the Lake District that desperately needs family friendly activities and is ideally located on the main thoroughfare between Holmrook/Gosforth and Eskdale.
The Woolly Farm's activities are environmentally friendly and the design and layout of the farm are well considered. The farm is completely invisible from local vantage points and access roads.
As well as providing much needed employment to a rural community, the Woolly Farm also supports other local businesses, including the Woodland's Tea Rooms, the Bridge Inn and The Old Post office campsite, enhancing the offering for both those staying in Santon Bridge and those staying in Wasdale and Eskdale.   
We support The Woolly Farm and hope they can continue to support the local community.
Regards
Name:  ________________________
Address: _____________________________________________________
Share It: