The Lily Lounge brings art to life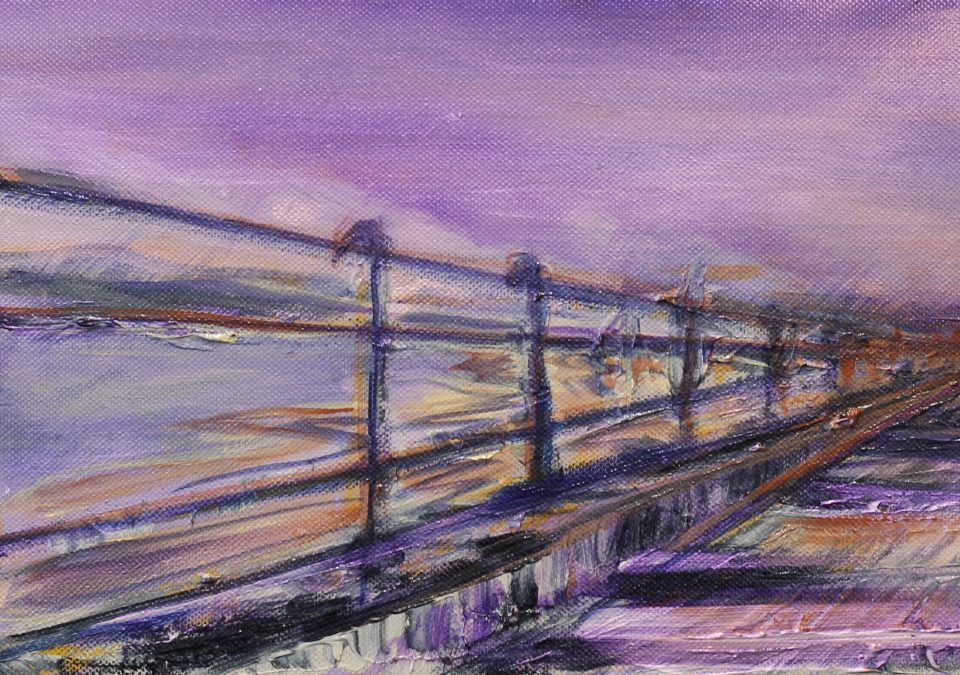 Dawn Balmers Studio, The Lily lounge, is perched on the top floor, high over Station Street in Cockermouth and it's very much what you would expect from an artist.  
Brightly coloured canvases are strewn about the space, half-empty tubes of paint litter the shelves and carefully lined plastic sheeting has not stopped splashes of paint covering the walls and floors.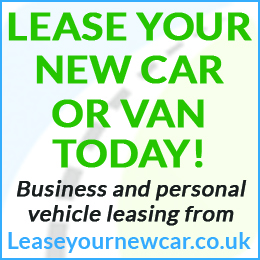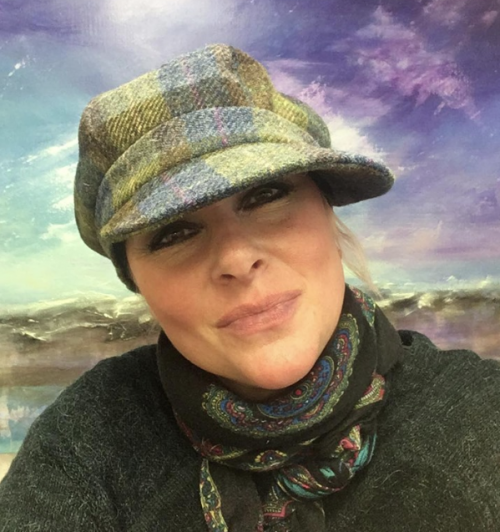 Her studio may be a little chaotic but Dawn relishes the change after years of order running a shop:  "I owned and ran Lily & Co, in Cockermouth for ten years and then later opened the Indigo Lounge, which was a clothing store.  A shop requires a certain thought process as I had to focus on organising staff, book-keeping and ordering stock but painting is a messy business and it requires a totally different way of thinking."
Creating art is not new for Dawn who painted and sold her work in her twenties.  She sold her work internationally as far afield as America, Canada and Spain.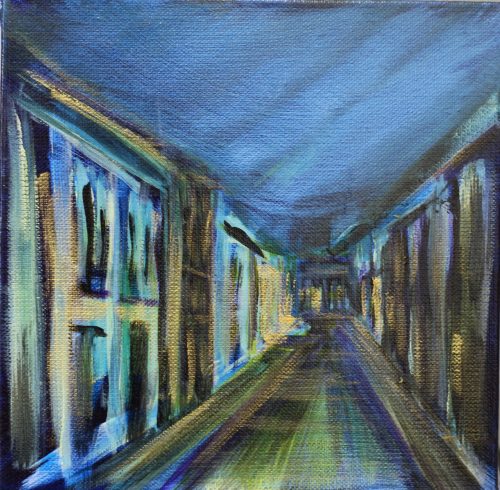 Family life brought a change of direction and Dawn opened her businesses and ran them alongside her children for many years.  But life changes for all of us and when Dawn's children went off to pursue their own interests she knew it was time to go back to what she had always loved. 
She closed the doors of the Indigo Lounge in March last year and opened the Lily Lounge – a combination of the names of both former businesses – in September.  Dawn had never lost her love of painting and she feels she can now express her creative talents to their fullest.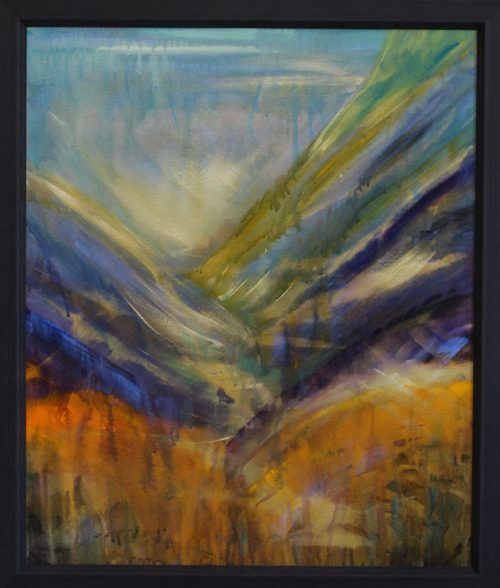 "I feel very fortunate to be in this position," said Dawn.  "We worked very hard running the stores and with the kids leaving it was time to do something for me.  Life takes over and throws you down different paths and it is nice to get back to painting because it's who I am, I've always wanted to do this."
Sometimes you just know when you are on the right path and Dawn is delighted with how many people have approached her since she opened the Lily Lounge to commission paintings.  Her original acrylics on canvas have proven popular as people are drawn to the natural landscapes, bold brush strokes and vivid colours in her work.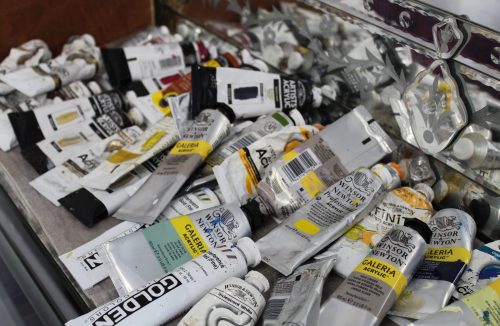 Each piece is a one-off original and Dawn does not make reproductions, there are no duplicates.  As you head upstairs to the Lily Lounge Dawn's bright canvases adorn the walls and you know you have entered a creative space. 
All the pieces in the studio are for sale at affordable prices but Dawn would rather work with her customers:  "It costs no more to buy a commissioned piece than it does to get something off the wall. It means that you get the right size and the right content for the space you have.  People can ring me, I'm laid back and very easy to work with. I like to see the space where the piece will hang, it means I can see how the light will fall on it and really get to know what they want."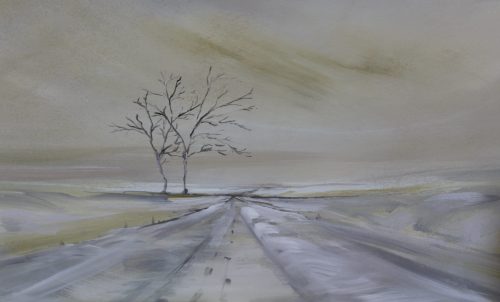 So if you are after the perfect piece of art for the right place, whether it's a private wall or a corporate space, it's well worth giving Dawn a call.
To top off a great year, the newly opened Makers Mill in Keswick took an interest in Dawn's work and offered her a residency next year.  Overlooking the river, the new gallery has provided her with an exciting new venture: "It will give me the chance to show my work to an entirely new audience, I'll be there to speak with people and hold workshops, I'm really looking forward to it."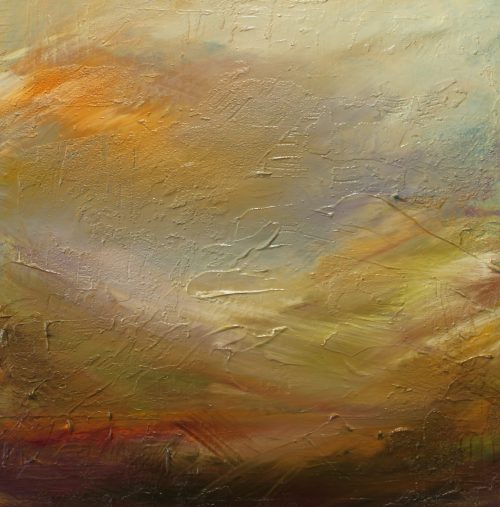 Find Dawn's work on her Facebook page @drbartwork, give her a call on 07939 019366 or drop into the Lily Lounge on Station Street in Cockermouth.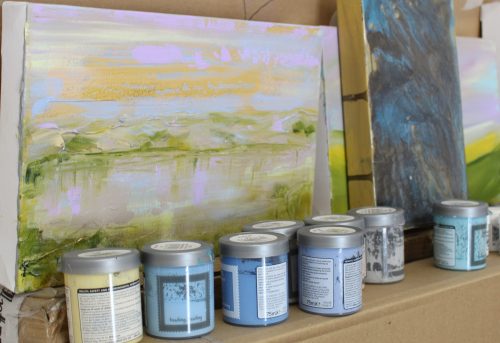 Share It: