The first complete Bronze Age (1300-800BC) penannular ring to be found in Cumbria, now on display at Tullie House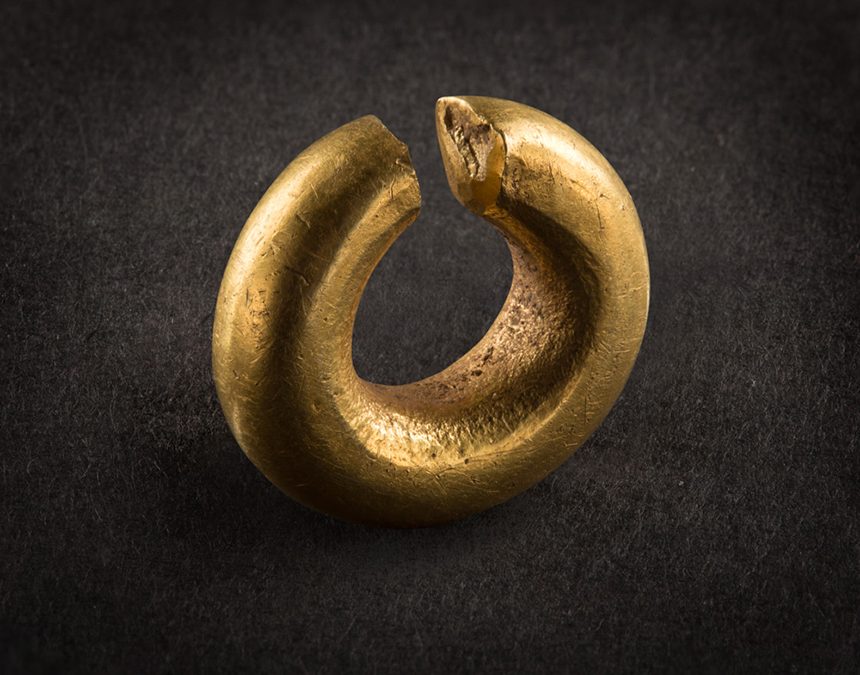 The first complete Bronze Age (1300-800BC) penannular ring to be found in Cumbria, now on display at Tullie House
Discovered by Graham Ingldow in 2019, the complete Bronze Age ring was declared treasure and purchased by Tullie House Museum and Art Gallery. This is the first complete Bronze Age (1300-800BC) penannular ring to be found in Cumbria and the second to be discovered in the North West of England.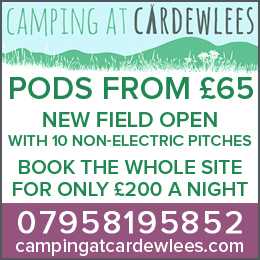 The function of penannular rings is unknown. Theories include personal adornment such as being worn in hair, the nose or ears. Other theories consider them as status or objects of exchange. Most penannular rings have either a silver or copper-alloy centre, but this example appears to be almost solid gold. The penannular ring is now on display in Tullie House's new and award-winning prehistory gallery: Origins.
Gabrielle Heffernan, Curatorial Manager said "It's wonderful to be able to acquire a local find such as this and have it on display in our award-winning prehistory gallery. Carlisle has such a rich history going back thousands of years, and this ring is just one example of the fascinating cultures of the people who lived here."
The find was reported to the Portable Antiquities Scheme who were able to record the find and assist with the treasure process. Finds are declared treasure under the Treasure Act (1996) when they are made of gold or silver and over 300 years old. All prehistoric metal objects, including bronze, are also treasure as are coins when they are found groups of more than one. It is an offence to not declare treasure within 14 days of its discovery. All finders are encouraged to take their finds, treasure or not, to the Portable Antiquities Scheme who have Finds Liaison Officer's in each region.
Finds Liaison Officers can identify, and record finds as well as advise on the treasure process. There are regular finds days held at Tullie House on the last Friday of every month.
Share It: