The Future Looks Bright For Whitehaven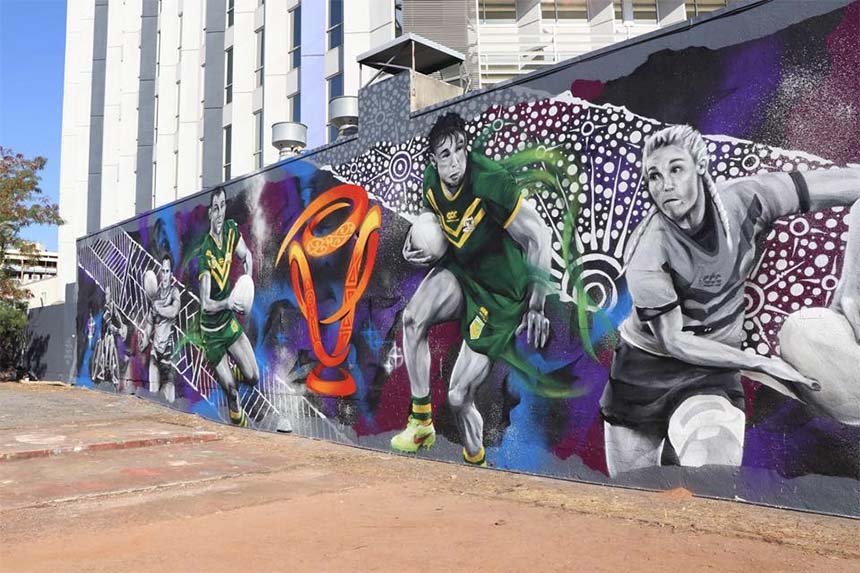 Whitehaven could be in for a bright future thanks to a new initiative aiming to transform the town centre with 'urban art'.  
Bringing a revolutionary concept to west Cumbria, The Colourful North is an urban art project who believe they can brighten up Whitehaven town centre. But we're not talking flower boxes and painted shop fronts, The Colourful North want to transform bland, undesirable buildings and spaces into canvases for urban street art.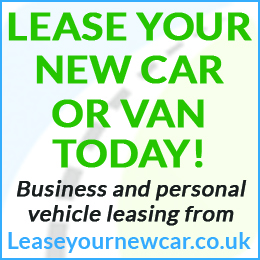 Behind the project is local, Matthew Labourne, who has been living in Australia for the last four and a half years. Matthew first came across the concept while living studying Engineering at university in Melbourne, he said: "I lived in a suburb about 100 metres away from a huge graffitti area and I was just amazed by it. I noticed that the whole area had the same industrial landscape you could probably get from Whitehaven and I thought if I ever go back I would take it back with me."  
Don't worry, by graffiti, Matthew doesn't mean young people skipping school to tarnish their local bus stop with obscenities. Think more along the lines of Banksy. He wants to bring word-class, professional urban artists to Whitehaven, he explained: "We're not talking about people who only picked up a paintbrush a few years ago, I'm looking to try and contract some of the best in the world."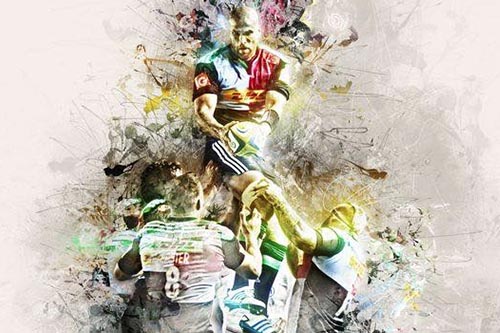 The project will kick off with a design to commemorate Whitehaven Rugby League Football Club's 70th anniversary this year. The artist designing the piece was the official designer for the London Olympic Games 2012 and has worked for numerous notable clients including; London Harlequins, BBC, ITV, Universal Studios and Walt Disney among others.  
Matthew added: "I'm looking for the first one to be really effective and to really hit home and get the word out, so hopefully people will get on board with the idea and we can take it further." 
After completion of the Rugby League inspired design, The Colourful North will contract artists for the 14 advertisement boards on New Road (entering in to Whitehaven from the Pelican Garage direction). The design would be a tapestry depicting Whitehaven from 15th to the 21st Century, restoring a desolate entrance to Whitehaven with professional urban art.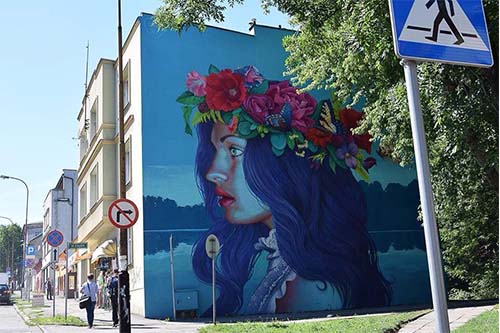 There is evidence from elsewhere in the world that this urban art can vastly transform desolate communities, inspire young people and generate tourism. Matthew said: "When I lived in Perth I worked with a Brazilian guy from one of the favelas in Rio. They legalised graffiti art there to change the community and it went from being one of the worst areas of town, to a bustling tourist area, relinquished of poverty. I'm hoping that on some level this could be Whitehaven."  
It's not just about what's on the surface though. The Colourful North are also applying for funding to provide workshops and establishing graffiti clean up teams. "The idea of it is to create a community that is inspired by the work to then go and actively do it themselves in the workshops," Matthew explained. "To create teams that will then help target their own communities." 
Members of the local community have already shown their support for the project – which will be entirely grassroots financed – and Matthew is hoping local businesses will get behind it when they see the potential it could bring to the town. They have already secured the backing of Copeland Borough Council and even Copeland MP Trudy Harrison has expressed interest.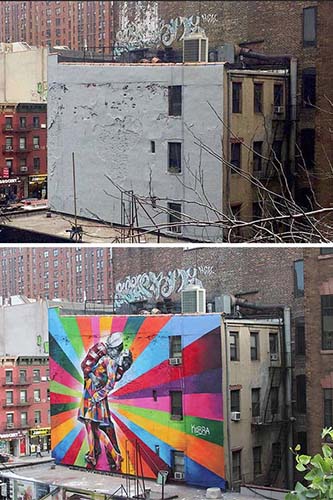 "In the cities you get the one-offs, but this is a completely unique project to the UK," Matthew said. "I'm hoping to get in there first, to establish Whitehaven as an urban art area and to promote the tourism aspect in the town."  
The future for Whitehaven looks bright, literally.  
Follow The Colourful North on Facebook 
Share It: