The Big Freeze – Golden Sands New Years Dip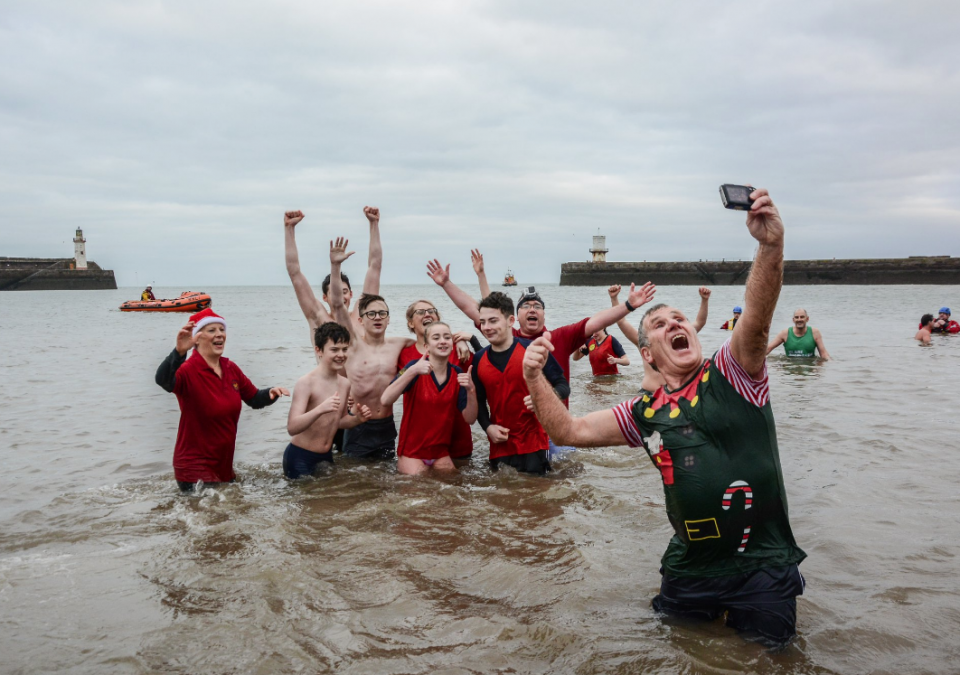 Images by Mike McKenzie
Not everyone fancies a midwinter dip in the Solway… but then not everyone is part of the Golden Sands Polar Bear Club. 
They are back for their 22nd charity swim this New Years Eve and invite everyone to take a plunge in Whitehaven Harbour to see 2019 out in style. The prospect hasn't got me searching for my trunks just yet but over 100 hardy souls were brave enough to face the cold last year.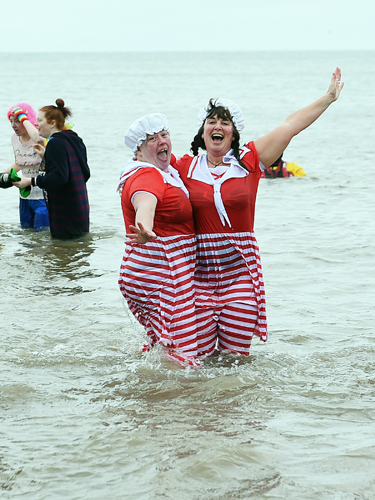 Organiser John O 'Brien is thrilled with how the event has grown. "When we started there were four or five of us going in and half a dozen watching but every year more people join in. I used to do the London Marathon to raise money for charity but I much prefer to have a bit of a swim and I've only missed one since we started. The charity dip has never been cancelled although we did have to knock it back for a few days because the sea froze over one year."
Swimmers are free to raise money for any charity of their choice but John asks people keep an eye out for the charity buckets: "The RNLI and Coastguard are in the water keeping us safe out there and if people could spare a small donation for them it would be appreciated."
The change rooms are located below the Beacon Museum and they'll open from 10 am. Participants need to sign legal disclaimers and organisers ask that anyone under 16 is accompanied by an adult.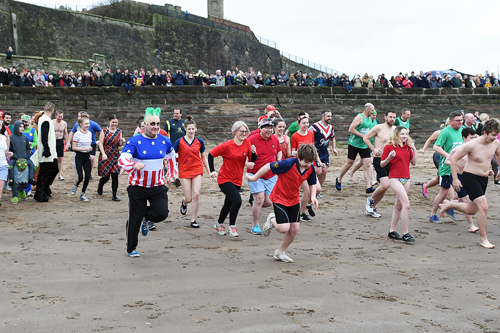 Everyone can gather under the Hub for a warm-up and a few nervous moments at 11 am before heading round to Golden Sands for the swim at 11:30.
After the swim, Truly Scrumptious Cafe will generously supply free refreshments like soup, tea and coffee back at the Hub for participants.
Whether you're swimming or just watching, this is the last big event of the year.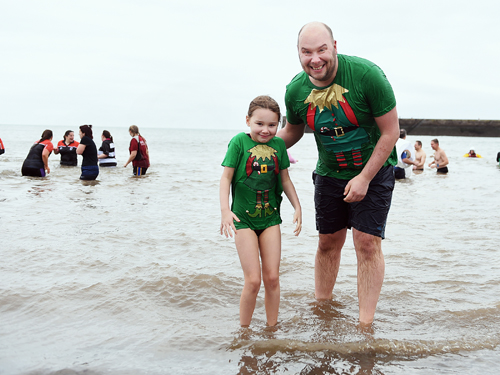 You'll find details of the event and updates closer to the time on The Golden Sands Polar Bear Club Facebook page.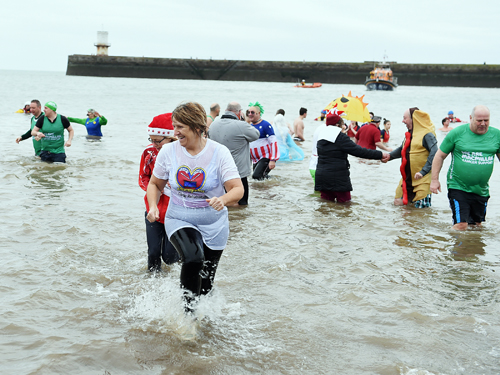 Share It: