Never mind the cold, who's up for a dip?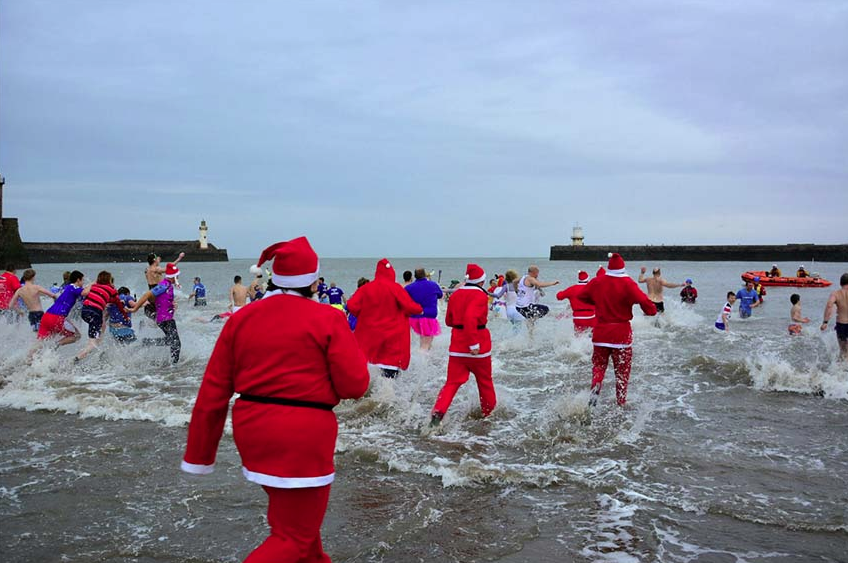 It was a good summer for swimming this year wasn't it?  It was warm every day and a quick dip on a sweltering afternoon was just the tonic.  But the weather has changed now and anyone with any sense has surely put the swimming costumes away for the year.
Everyone except the Golden Sands Polar Bear Club who are organising their 21st charity swim at 10:30 am on New Years Eve.  They'd like to see everyone take the plunge down into Whitehaven Harbour and see the year out in style.  2018 was a scorcher and what better way to celebrate it than a midwinter dip?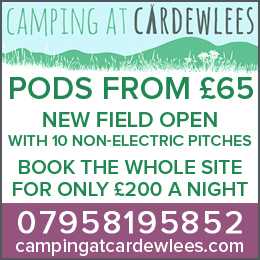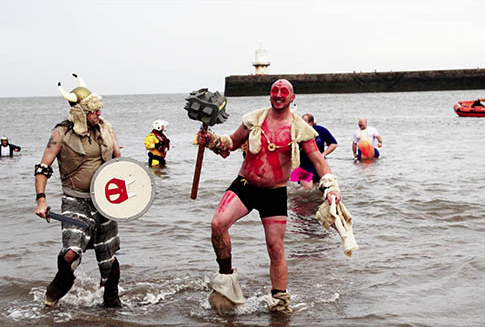 They invite everyone down for their annual charity swim and while the prospect hasn't got me searching for my trunks just yet they somehow managed to find over 100 hardy souls last year who didn't mind the chilly water.
The swimmers are free to raise money for any charity of their choice and are encouraged take to the sea in fancy dress.  Up for grabs is the prize for the fanciest costume.  Sounds great, everyone has a laugh and it's all very colourful and a bit of fun doesn't it?  Fun, sure why not but it's the cold that's still concerns me.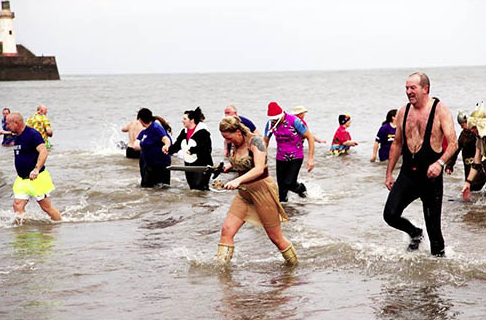 Organiser John O 'Brien is thrilled with how the charity dip has grown. "When we started it off there was only four or five of us going in and just half a dozen watching.  Every year more people want to go in for their charity.  It's always a great turn-out and if we can raise money then that's great."
The charity dippers number have grown every year but so to has the crowd which was at least 500 strong last year and I think you might find me there, huddled in the crowd, watching everything with my warmest clothes on.
Despite my reluctance to swim the whole day is a great event that shouldn't be missed.
The organisers ask that anyone under 16 is accompanied by an adult and everyone taking part needs to sign a legal disclaimer which they will find at the Wellington Bistro under the Beacon.  In this day of health and safety it's only fair enough but I have to question the mindset of someone that's determined to jump in the sea on New Years Eve anyway.  Is that contract really worth the paper it's printed on?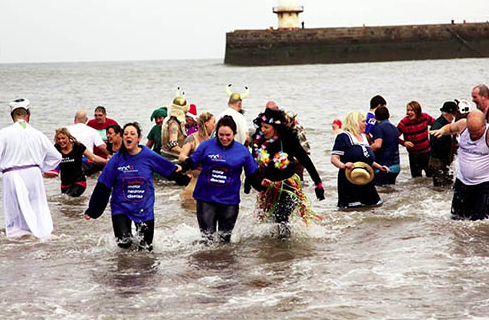 But in all seriousness the RNLI will be floating around – in their drysuits – and the Coastguard will be in attendance too.  It's highly unlikely that someone will find themselves in trouble but if it happens there's plenty of first aiders about.
The swim begins at 10:30 am but the Wellington Bistro will be open from 10 am so people can get their disclaimers signed. There will be space provided under the Beacon where swimmers can get changed.
Beau McKee will be on hand to sound the Klaxon which will start the charge for the icy waters.  Swimmers are welcome to the Wellington afterwards for free hot drinks and refreshments.
Here is the final word from John, as an organiser he actively encourages people to take to the water yet he suffered Bronchial Pneumonia a few years ago after the dip. " I must be going mad in that water but it's one of those days in the calendar that I look forward too.  It's really the last big event of the year."
Go on, get down there and cheer them on.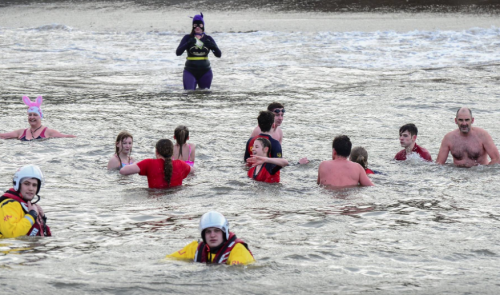 You'll find details of the event and updates closer to the time on The Golden Sands Polar Bear Club Facebook page.
Share It: