Tales from the seaside at West Walls Theatre
If you are looking for a well-balanced evening of drama, which mixes comedy and more serious themes then 'Deckchairs Two' is just what you are looking for.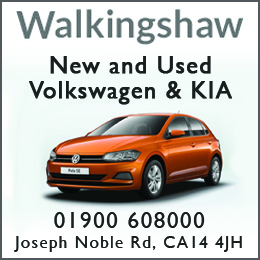 Created by Jean McConnell and directed by David Wood, this is a series of four playlets for ladies and the Green Room Club has a fantastic opportunity to showcase some of its extensive female talent.
Having written several of the "Deckchairs" series, all of which have been a success, Jean McConnell has backed a winner here and you will be able to see for yourself at the West Walls Theatre from the 18th to the 23rd March.
These four plays, all around thirty minutes long, are set at the seaside in various locations. They contain surprising twists, colourful characters and delicate observations of life that mix humour with pathos.
Firstly, in "Day Trippers", two old friends who are off on a work's trip to the seaside, learn a lot more about each other. It is not just the reason for the beach being empty that shocks Beryl but what she learns about her so-called prudish companion Doris!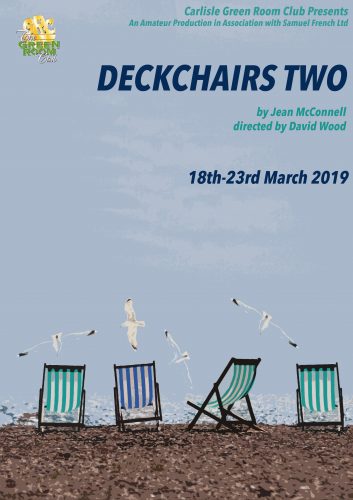 "Short Changed" finds a retired headmistress Miss Westlake finding it hard to convince Julia, a social services official and the decision maker at the retirement home where she wishes to live. As they delve into the distant past the interview becomes very uncomfortable for the characters and the audience.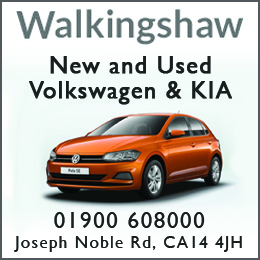 In "The Guilt Card", Marion's life has been blighted by the machinations and emotional blackmail of her sickly sister Deborah. Fearing for her own health and future she goes into town and returns with some life-changing news.
"Theatrical Digs" is a battle of wits during a chance meeting of a good-looking, conceited actress and an eccentric older performer. As they both vie for the same role, their mobile 'phones also come to life as they come to terms with their fate and a happy ending is inevitable.
Deckchairs Two runs from the 18th to 23rd March at the West Walls Theatre.  Tickets are £9 or £8 (conc.) and are on sale at the Tourist Information Centre in Carlisle.  Call in or phone 01228 598596.
For more information please visit www.carlislegreenroom.uk or find them on Facebook @CarlisleGreenRoomClub