Kitchen Re-Porter: Kirsty Johnson at Seascale Golf Club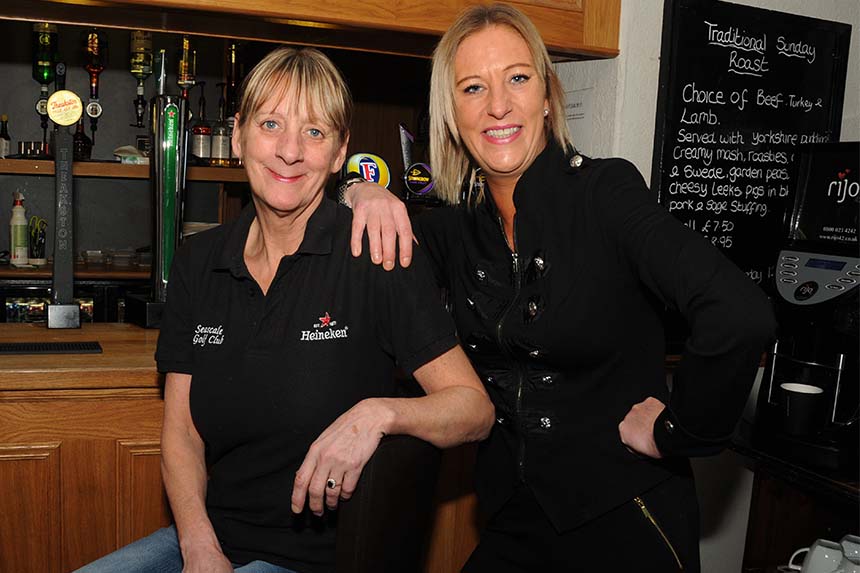 At Seascale Golf Club food is a family affair, with mother and daughter team, Kirsty and Pauline Johnson cooking up a storm in the kitchen. House Manager, Kirsty, reveals what it's like working with the very person who taught her the tricks of the trade.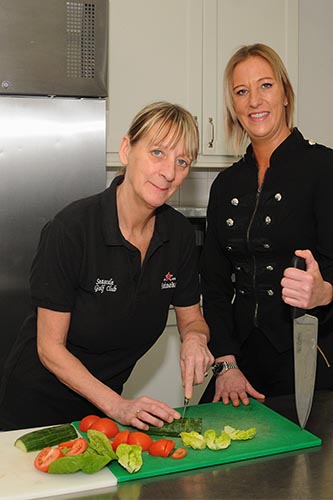 How long have you been at Seascale Golf club?
Almost 8 years, I started in 2010. I originally started as waitressing and I did a bit of cleaning as well. Then my boss was retiring and he put me up for the job. It's always challenging because we're getting busier and busier all the time.
Where did you train?
I've got a catering background and I've cooked before. I'm the House Manager, so it means I'm a catering and bar manager. It was actually my mum who taught me the tricks of the trade.
How did you end up working together?
When she was looking for something to do, a couple of hours a week, she joined us and did a bit of cleaning to start with like I did, but she ended up in the kitchen, obviously, because she's the one who taught me. We're very similar in the way that we cook and make things, which works well because it's makes for a nice steady menu.
What is your first memory of the kitchen?
I started cooking when I was still at school, that's when I did my NVQs and it just kind of took off from there. It wasn't on purpose it just kind of happened. I've always I enjoyed it, I like home-cooking and it's something I take pride in. It's very nerve-wracking cooking for other people, because you want them to enjoy it, but it's so worth it.
What does food mean to you?
I love the fact that I can make something for somebody and it makes them happy. Food is something that people can enjoy.
What is your favourite ingredient to cook with and why?
I love cooking steaks. On a Thursday night we have steak night and I would say that that is one of my signature dishes. I can cook a mean steak.
What's the strangest ingredient you've ever cooked with?
I like to use a lot of Worcestershire sauce in everything. Especially with traditional, homemade dishes, a little bit of Lea and Perin's really adds some flavour to it.
What's your signature dish?
Steak of course and I also do a good Sunday Dinner.
Where do you get your inspiration for your menu?
My menu is just food that I enjoy, but cooking it for other people.
If you weren't a chef what would you be doing?
I like being Front of House. I like being with the customers, having a laugh with them and looking after the members. I'm fully trained in the bar, cellar work and it definitely helps having that experience.
Who would be your fantasy dinner party guests?
I'll go with Gordon Ramsey, he can tell me what I'm doing wrong.
How do you like to spend your free time in Cumbria?
With my daughter. We live at the Golf Club and my daughter actually waitresses for me as well, so it's nice, especially when you're working long shifts and nights, we're never far apart. Me and mum go out for meals in our free time. She's coming to me for Christmas dinner, Mum usually does it, but I'm cooking this year. There won't be any criticism though, we're very alike, I know if I need something all I have to do is ask and she'll make it up for me. We work really well together.