The Rum Story – Whitehaven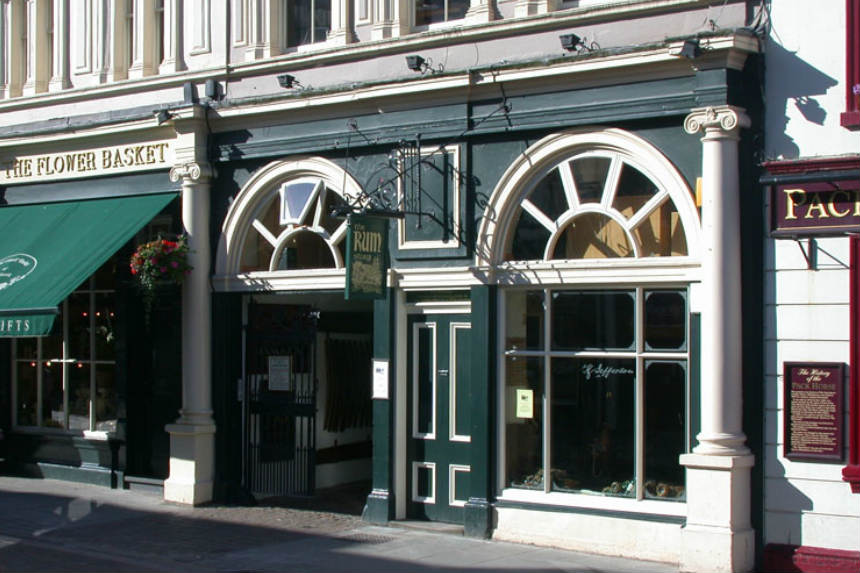 Multi Award Winning Visitor Attraction
Set in the original 1785 shop, courtyards, cellars and bonded warehouses of the Jefferson family. The Rum Story has been authentically designed to provide all-weather family entertainment.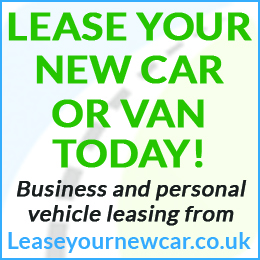 Imagine leaving the streets of our Georgian town centre and feeling like you have been transported to an exotic island in the Caribbean. That is what you will experience when you begin your journey through The Rum Story.
A valuable learning experience
The Rum Story tells the story of Whitehaven, Cumbria and indeed Europe's connections with the New World – with the emphasis on the sugarcane industry.
We explain the social, cultural and economic implications of the rum industry including a detailed study of slavery. We look at piracy, Blackbeard, Prohibition, rum in the Navy and the story of Admiral Lord Nelson
The Rum Story is a great day out for all ages. 
The Rum Story was designed as a wet-weather attraction, and is one of the key features of the regeneration project, which also features the Crow's Nest at the harbour, and the renovation of the harbour-side itself.
Cafe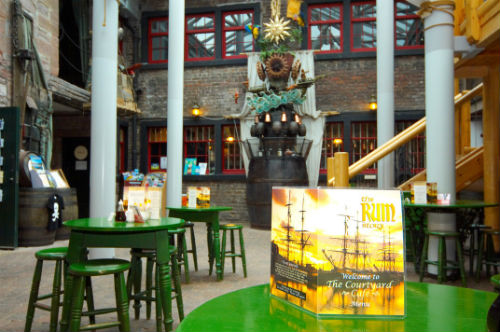 The coffee shop, set beside the courtyard offers many perspectives. Inside the converted stables snug stalls cater for up to six persons at a time whilst the airy glass covered courtyard feels like being outside. We even have balcony tables, which is a wonderful place for people watching or for keeping an eye on the famous Rum Story kinetic clock.
However, a choice of seating would not be enough on its own. We are proud that our coffee shops many loyal regulars return time after time for our home baking and tasty snacks, or just for a cup of coffee in the friendly atmosphere.
Open Monday – Saturday – 10.30am – 4.30pm
The Rum Story
Lowther Street,
Whitehaven, CA28 7DN 
Telephone: 01946 592933
E-mail: louise@rumstory.co.uk
Share It: