Royal Television Society success for Professor of Practice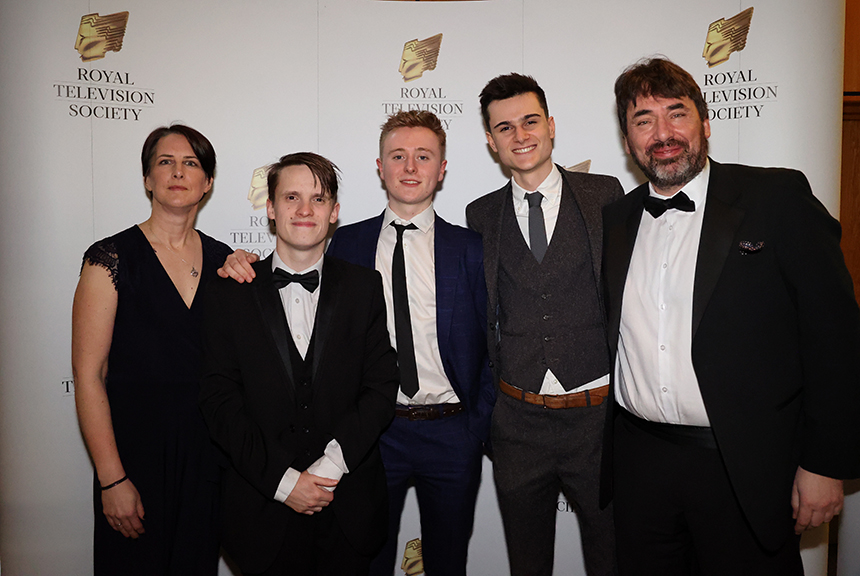 Royal Television Society success for Professor of Practice
Acclaimed filmmaker and University of Cumbria Professor of Practice Terry Abraham is celebrating Royal Television Society success.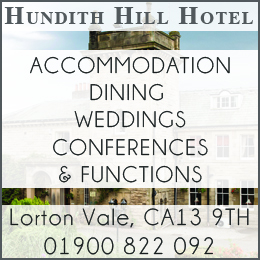 The concluding chapter of his 'Life on a Mountain' series, about Helvellyn in the Lake District, has been named Best Factual Production at the RTS North East and the Border Awards 2022.
Wildlife Media graduates Paul Bacon and Nathan Buckley accompanied Terry on many of the shoots for 'Life on a Mountain: A Year on Helvellyn' over a period of 15 months.
The pair have already been recognised in 2022 as one of more than 100 'Creative Sparks' from UK universities honoured to showcase the importance of the creative industries and to celebrate the contribution of UK universities to the sector.
Picking up his RTS award, Terry spoke of his passion and drive for filmmaking and the outdoors, particularly the Cumbrian countryside.
Afterwards, he said: "It's only begun to sink in that my Helvellyn film has won an award from the Royal Television Society.
"It's humbling to reflect upon the production and how it has put Cumbria on the map.  I'm immensely proud of everyone who helped and supported me on the film, the good and decent folk who featured in the film and behind the scenes including Nathan and Paul.
"There was stiff competition in the category and so I'm privileged to have won this recognition. I care about the people, places, heritage, culture and history that I film, and my wish is that people everywhere become inspired to learn and care too."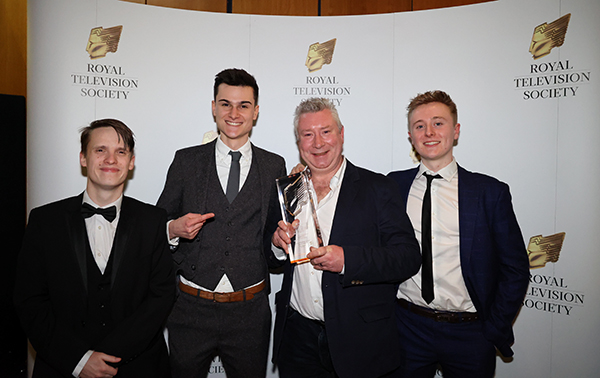 Current students at the university's Institute of Arts were also finalists at the 2022 RTS NETB awards that took place at the Newcastle Gateshead Hilton on Saturday, 26 February 2022.
Film and TV students James McNeill, Cynan Thomas, Stephen Greengalgh, and Hamish McLean were shortlisted in the Regional Student Award – Drama category with their production Decay.
Wildlife Media graduate Otja Tjitunga's moving film about friend and fellow alumni Mike Lavin was shortlisted in the Regional Student Award – Factual.
Mike's Story: How Nature Helped Me Battle Depression explores nature and its impact on mental health.
In addition, University of Cumbria Institute of Arts graduate Tom Strachan was a finalist in Professional Excellence – Editing for CBBC's The Dumping Ground, and Topher McGrillis was an award winner in the Commercial category for Shakespeare Coming Home.
The University of Cumbria was also among the sponsors of this year's awards.
Professor Julie Mennell, Vice Chancellor of the University of Cumbria, said: "Congratulations to Terry for the success of his film and of this Lake District series that tells the story of the place which we have such a deep-rooted connection with.
"Transforming lives and livelihoods through learning, research and practice, it is our mission as a university to inspire and equip our students with skills and knowledge so they can thrive; and, as a university of and for Cumbria, we're delighted that Terry's film provided valuable professional placements for Paul and Nathan, graduates of our Wildlife Media programme.
"We continue to value the support of industry professionals and partners such as Terry and fellow creative practitioners and employers in helping to inspire, nurture and mentor new student talent."
Terry joined the University of Cumbria as a Professor of Practice in 2020.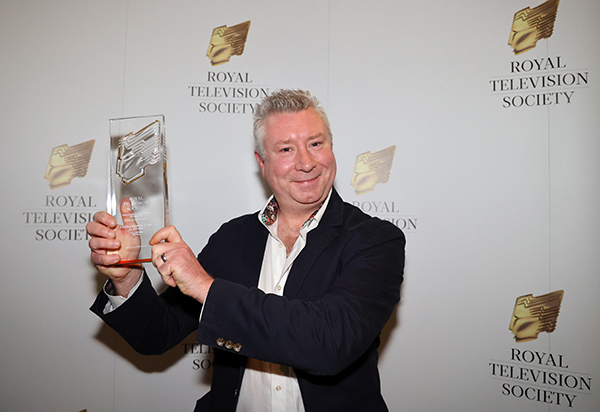 Share It: