Rosehill Theatre Reimagined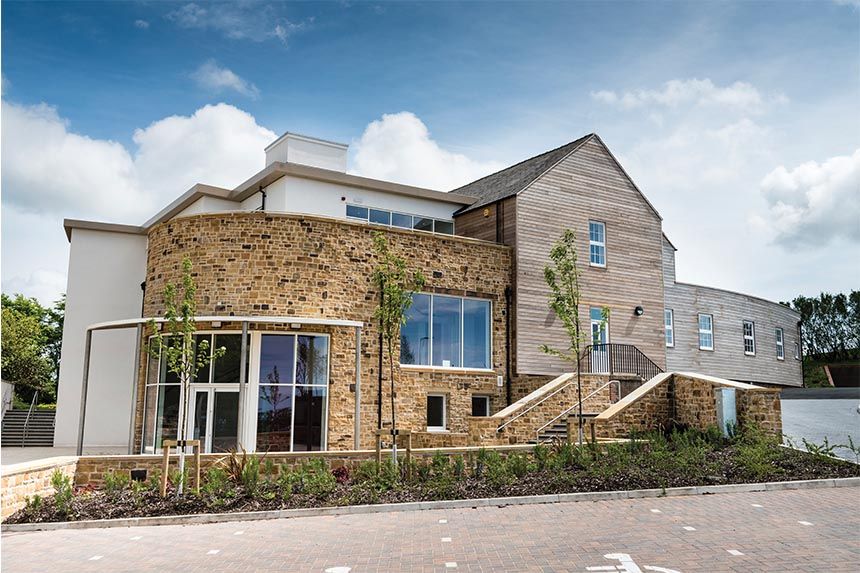 The redeveloped Rosehill Theatre is relevant for everyone – and it's bringing high profile performances to west Cumbria.
It's almost 12 months since the keys were handed over for the reimagined Rosehill Theatre. A two year, £2.7million redevelopment promised to bring an outstanding facility to west Cumbria, at the same time as preserving a local venue with a beautiful heritage.
Built in 1959, the original theatre was the creation of Sir Nicholas Sekers, founder of the West Cumberland Silk Mills at Hensingham. Referred to at the time as a 'rose-red silk lined jewel box', the theatre was famous for its striking auditorium, designed by Oliver Messell. As General Manager, David Jane said: "It was a beautiful theatre but the money was never there to keep on top of it, so the refurbishment was a real opportunity to get it to a place where it was much more fit for purpose."
The theatre has been completely transformed into a contemporary, accessible venue, while preserving the jewel in its crown, the 200 seat, rose-red auditorium. The building now includes full access and facilities for both disabled audiences and performers.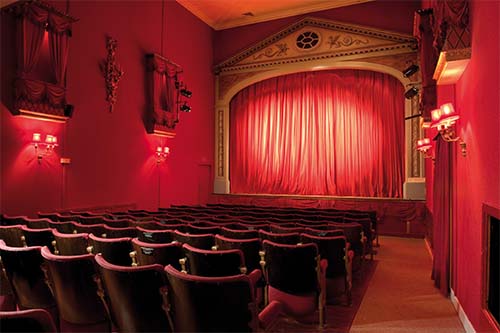 Rosehill is now a place where everyone has a home, David said: "It's lovely that we are able to attract people for the first time, as well welcoming back old faces who have been involved with the theatre for a very long time."
Meanwhile, the addition of the 60 seater Green Room restaurant, with spectacular views over the Solway Firth adds an entirely new dimension. In something which is unique in the area, the restaurant works in partnership with Lakes College, giving the next generation of Cumbrian caterers an opportunity to train and work.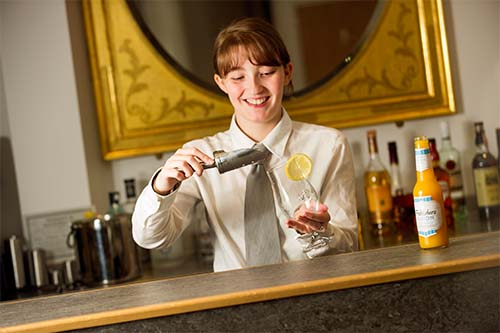 "Now we've got this wonderful building we want to play with it," enthused David. As the programme gradually gathers momentum over the next 12 months, audiences can expect more opportunities to utilise the building as a whole, with events that combine culture and cuisine.
And of course, a chance to see some of the very best quality of entertainment right here on the doorstep. David said: "It's important to give people in the region that choice of performances and the chance to really engage with music, theatre and the arts.
"The way we approach programming is in terms of quality, we don't just put on something because it is available, or because we'll sell tickets – the acts we put on are the best that we can get."
Richard Elder, Director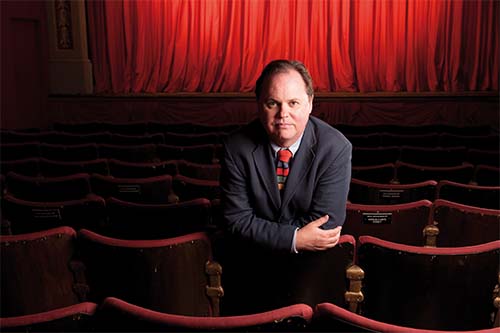 With many years of experience behind him, Richard joined Rosehill Theatre in July 2008. Having worked for the English National Opera and completed a stint as Executive Director at the Royal Academy of Dramatic Art (RADA), after 35 years in London he returned north and the position at Rosehill fell into place.
Richard said: "I used to go to Rosehill with my Mother as a teenager, it stood for excellence and quality."
Today though, it's about striking the right balance between maintaining that standard of quality, while also making Rosehill as accessible and inclusive as possible, he continued: "It's a much more welcoming and hospitable place than it was before, and yet the centre of it, the jewel in the crown, the theatre itself has been restored so it looks almost identical to the past."
And he's hoping to welcome a more diverse audience through the doors, Richard added: "Sometimes theatre is seen as reserved for certain types of people and certain income levels, what we try to do is encourage everyone to give all sorts of different forms of culture a try."
Jon Fell, Head Chef, The Green Room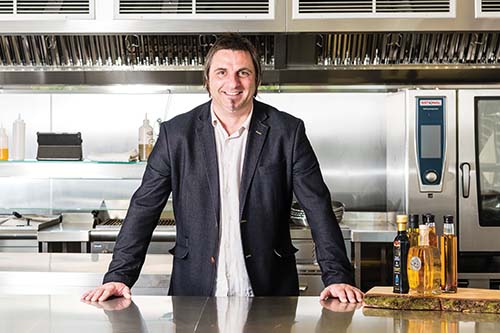 The Green Room's head chef, Jon Fell has been living in Cumbria for 14 years and has impressed in a whole host of west Cumbrian eateries. The Green Room however, offered up an opportunity for a completely new challenge, he said: "It's a fantastic place, and an opportunity to be able to run a kitchen and restaurant how I've always wanted it to run.
"The fact that we were teaming up with Lakes College and working with apprentices was exciting. I'm very keen on bringing on the youngsters that we need in the industry and to try and inspire them. It's giving something back to an industry that I love."
In the open kitchen, Jon leads the team in cooking up old favourites with "a little twist" and an emphasis on the fantastic produce available locally. He may be no stranger to delivering a top quality dining experience, but the dramatic dynamics of the theatre are certainly keeping him on his toes. He added: "Luckily we have a team who really want to push it forward, because everybody sees that end goal, and wants the same thing – for it to be a success."
https://www.rosehilltheatre.co.uk/