Picnic Cinema 2018 First Dates Announced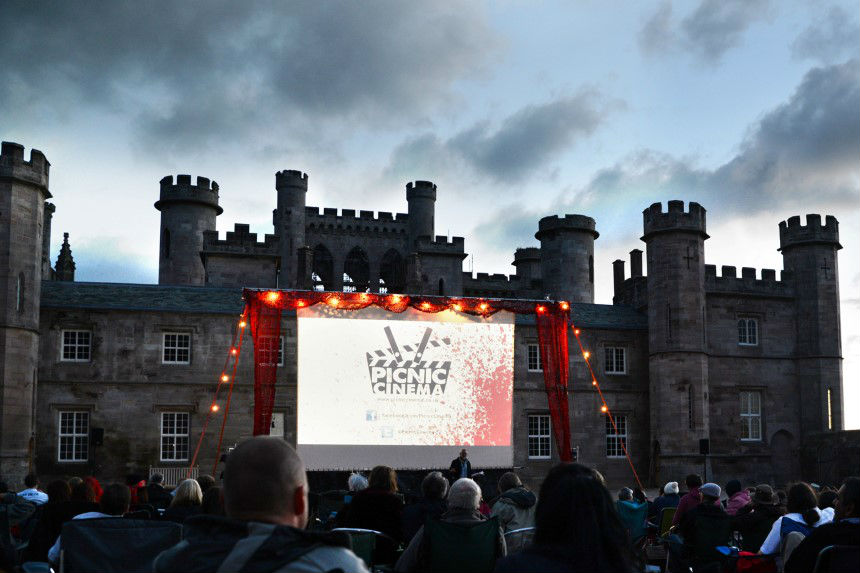 The North's No. 1 outdoor cinema is back with a bang; a screech; a scream; and a cheer. Picnic Cinema have carved out a national cult following for their 'cinema parties' over the past 6 years and are upping the ante with a season of seriously offbeat films for 2018.
Taking picnickers to iconic locations including castles, forests and national trust properties over the years, the golden ticket attraction has to be the screenings of Withnail & I at Sleddale Hall a.k.a Crow Crag or Uncle Monty's Cottage, where the classic was filmed near Shap, Cumbria just over 30 years ago.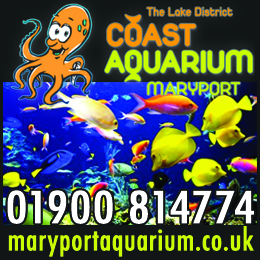 In 2017 tickets sold out in just 20 minutes, with visitors making the pilgrimage from as far as San Francisco, Italy, Belgium and Ireland. Fans of the film will be glad to hear the proceedings are complete with sherry, cake, fancy dress and the occasional bottle of lighter fluid.  It is no exaggeration to say that the Withnail at Crow Crag event has become the most unique cinema experience in the UK.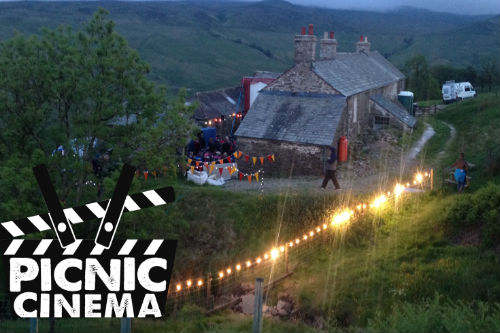 Far more than an outdoor cinema, the full Picnic Cinema experience includes dressing up, camping over, and letting your hair down with fun and games before the film, music, dancing and many more surprises.
The season kicks off with 4 screenings of Withnail & I (15) at Sleddale Hall on13th & 14th and 20th & 21st July. To be in with a chance of tickets hopefuls must be on the Picnic Cinema mailing list, where Eden Arts give out an early warning of the ticket release date and, crucially, the precise time tickets go on sale.
2018 sees a return to Hamsterley Forest in County Durham i where picnickers will be sent 2 miles into the forest for Werewolf thriller Dog Soldiers (15). Dig out your best camo gear, furry hats and fake blood and head into the atmospheric forest, complete with smoke, sound effects and spooky lighting – good job it's not a full moon.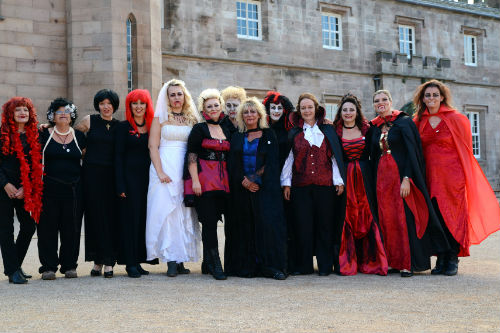 Next up is a visit to Lowther Castle, coinciding with Crafty Vintage's weekend fair on 4th August with a screening of Sightseers (15).  Appropriately set in the looming ruins of Lowther, this dark comedy follows Chris, who shows his girlfriend some of his favourite sights in the north of England.
Events soon conspire against the couple and their dream caravan holiday takes a very nasty turn. Some familiar locations feature in the film, including Keswick's Pencil Museum, Long Meg & her Daughters and Honister Slate Mine. Enjoy the Craft and Vintage Market in the day, complete with street food, bar, vintage clothes, handmade gifts and more, before pitching tents and dressing up in your finest fair isle jumpers and stick on beards, and…knitted lingerie of course.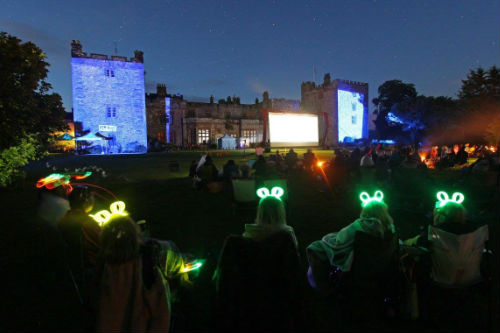 Picnic Cinema is also returning to the glorious setting of Muncaster Castle in the West Coast of Cumbria on Friday 10th Aug and Sat 11th Aug.
Previous screenings at the castle have completely sold out. Friday 10th Augis The Adventures of Priscilla Queen of the Desert (15) so be prepared to showcase the very best Drag in your wardrobe with glam dresses, feathers and frills, heels, flip-flops and all. This film was MADE for Picnic Cinema!
Saturday 11th Aug promises a more relaxed affair with The Big Lebowski (18). This Coen brothers classic turns 20 this year and has inspired many festivals, conventions and bars around the world. Channel your inner Dude with cardigans, dressing gowns and all out purple.
The Muncaster Castle Weekender boasts two nights of revelry, complete with the usual fun and games, on site BBQ and café, dancing and the chance to camp in the grounds of this iconic castle.
If camping isn't your thing, many of the venues offer the option to upgrade with belle tents provided by Belle Hotel. This gives you the option to turn up to a readymade tent, complete with a range of different furnishing options (booking info can be found on the Picnic Cinema website) and Muncaster Castle also provides onsite accommodation at the Coachman's Quarters and nearby Pennington Hotel.
For more info and tickets go to http://www.picniccinema.co.uk
Share It: