Peter Tyson hosts event to showcase energy-saving appliances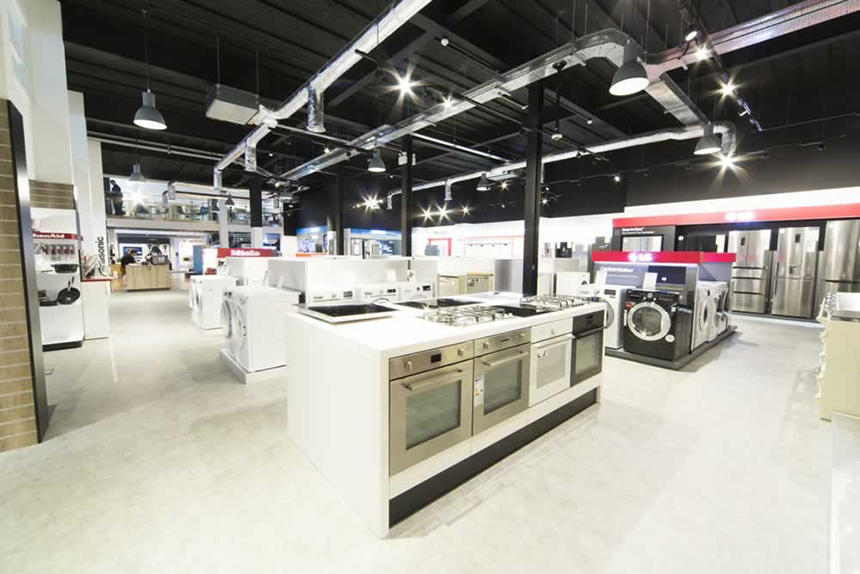 Peter Tyson hosts event to showcase energy-saving appliances
Renowned Carlisle store Peter Tyson hosts a two-day Appliance Live event this month [JUNE] to showcase a variety of energy-efficient appliances in light of rising fuel prices.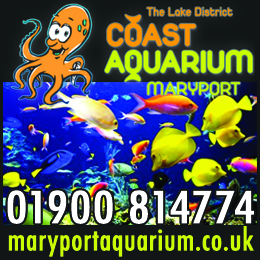 The weekend of June 25 and 26 promises fun for all the family with face-painting for the kids alongside a range of games, competitions and prizes to be won.
Following the home-baking boom during the Covid-19 pandemic and the subsequent surge in remote working requirements, the store has seen a significant rise in sales and growing demand for kitchen appliances, particularly with domestic coffee machines. 
Company partner PJ Tyson said: "We have certainly seen a trend. Customers are buying more specialised coffee machines for the home and home baking appliances. 
"We have also noticed that customers are more conscious of their energy consumption and this is becoming an important factor when making a decision.
"Appliance Live will be an excellent opportunity to try before you buy and discover a huge range of appliances for the home and kitchen with new models and innovations from some of the most trusted names in the industry."
The event will feature cutting-edge equipment and popular residential and commercial appliances, including those with innovative features that help users save money without sacrificing performance. 
A huge range of products will be on offer with exclusive discounts available, plus live demonstrations and taste-testing with the latest coffee machines and bread makers throughout the weekend. 
An unmissable bright red 7ft-tall food mixer will be on display for one of the competitions and is expected to attract a lot of attention over the weekend. 
Josh Tyson, the city's Store Manager, said: "It's a giant replica of KitchenAid's iconic mixer, as soon as you see it you'll know what it is.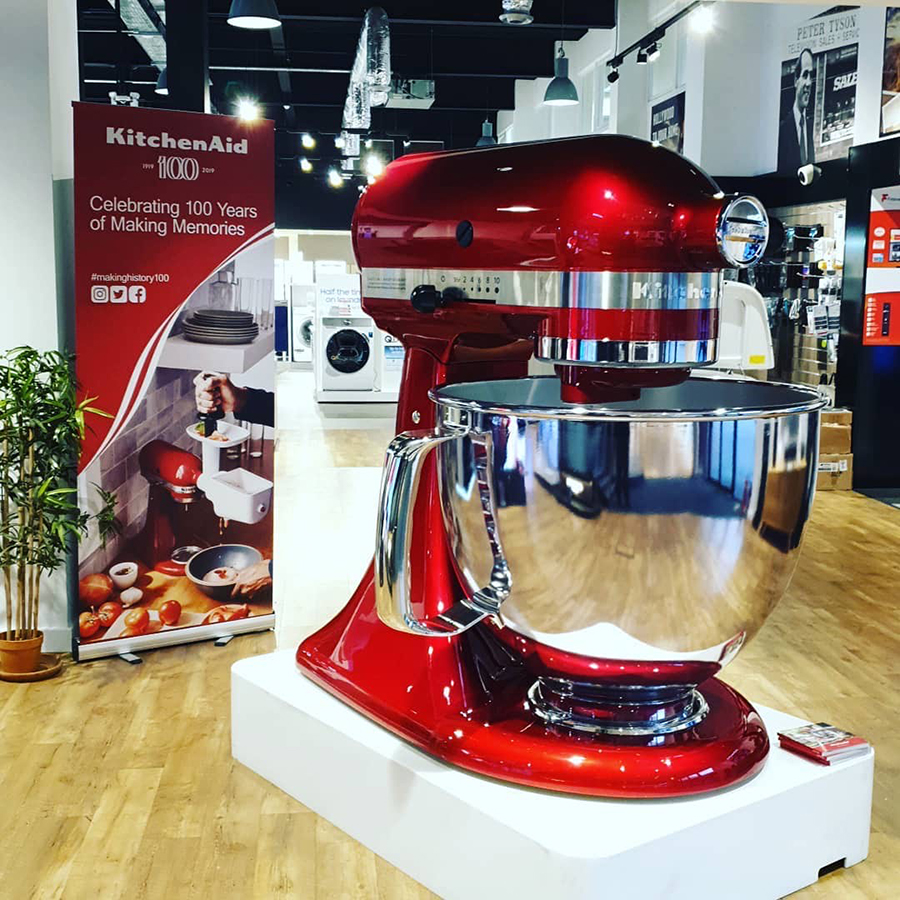 "All people need to do is take a selfie with the mixer and share it with a few hashtags to be in for the chance of winning." 
Vendors including Carlisle Gin, John Watts, Saunders Chocolate, Pie Demand, Scrummy Ice Cream Ladies, Fat Cow Donuts, and Crofton Cheese will also be at the event. 
It is free and open to the public at Peter Tyson's 10,000sq feet showroom in Shaddongate, Carlisle. 
More information about the event and the range of competitions that will be running over the weekend can be found on Peter Tyson's social media pages.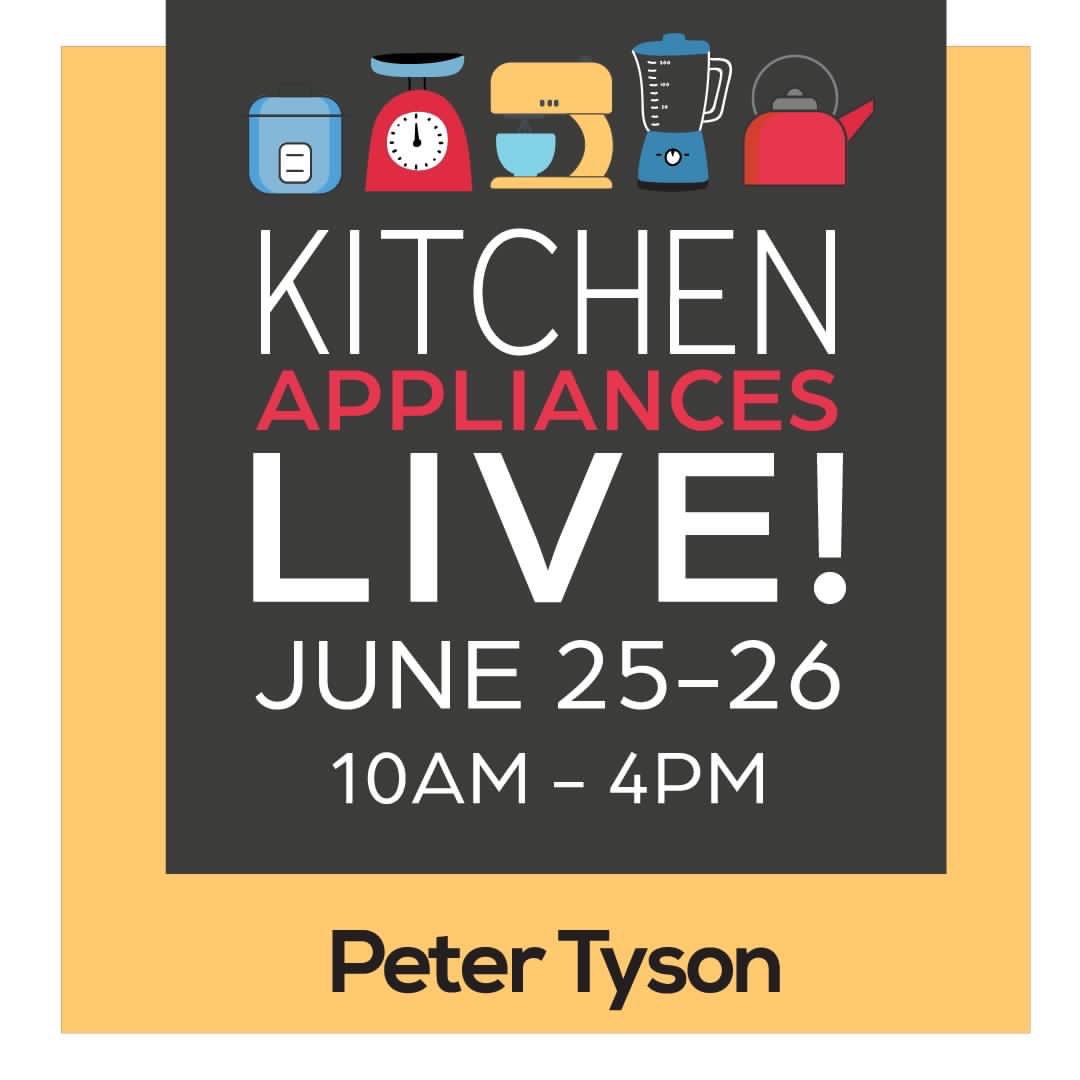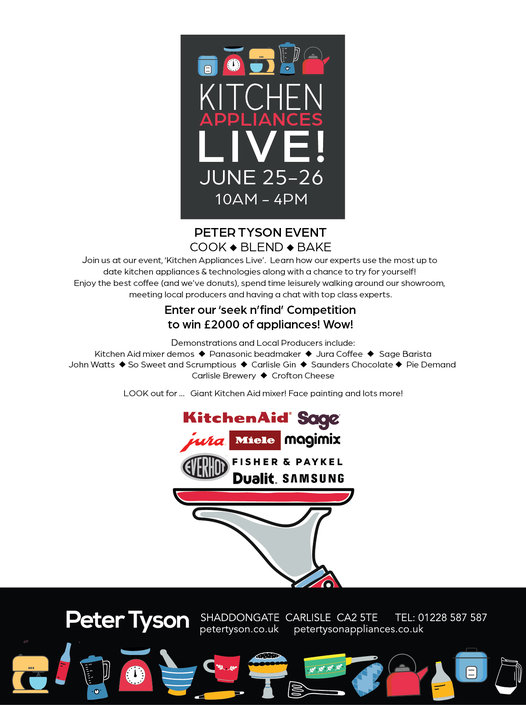 Share It: