Peter Tyson leads river clean-up project with Dalston Scouts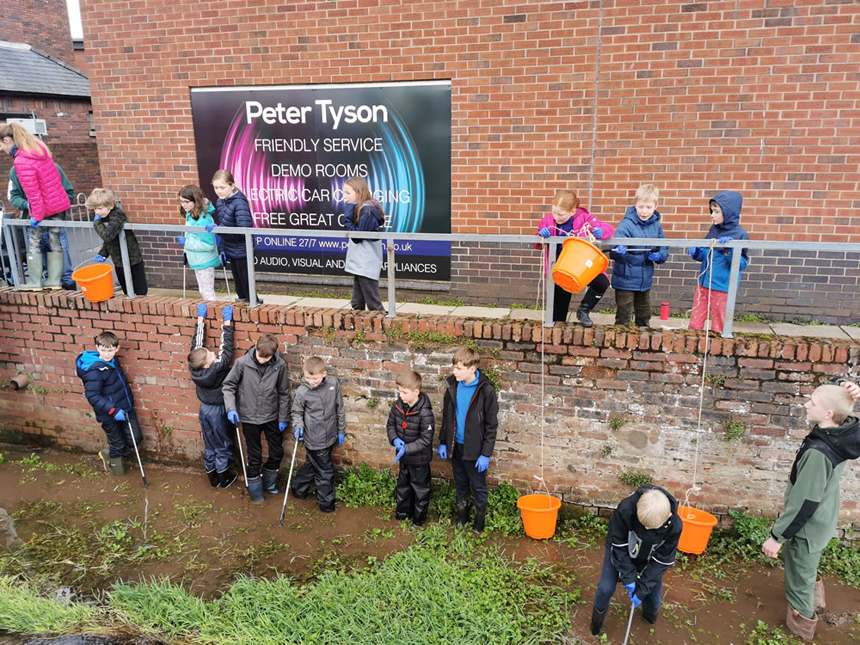 Peter Tyson leads river clean-up project with Dalston Scouts.
Dalston Cubs & Scouts volunteer with Peter Tyson to clean the nearby stream to make a safer habitat for local wildlife.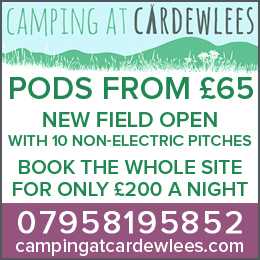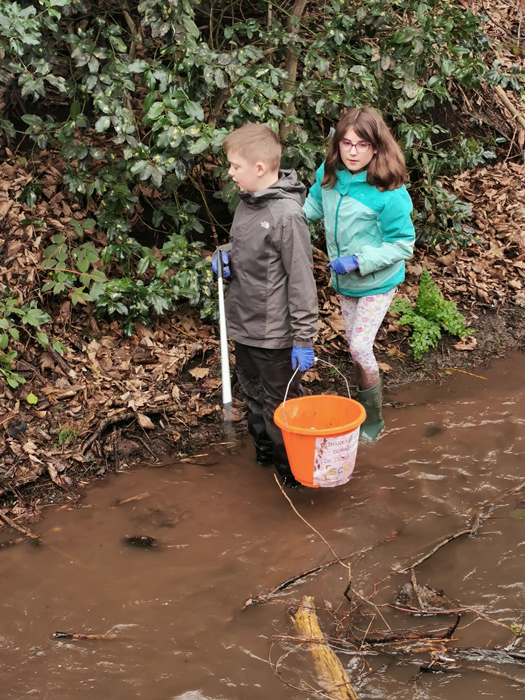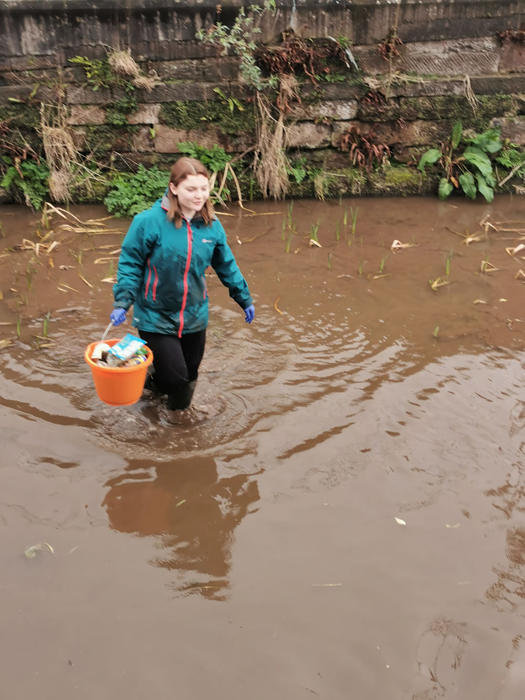 At 9.30 am on Saturday 25th March Peter Tyson staff teamed up with the Dalston Cubs & Scouts to begin a 3-hour clean up of the mill stream outside of the Shaddongate store.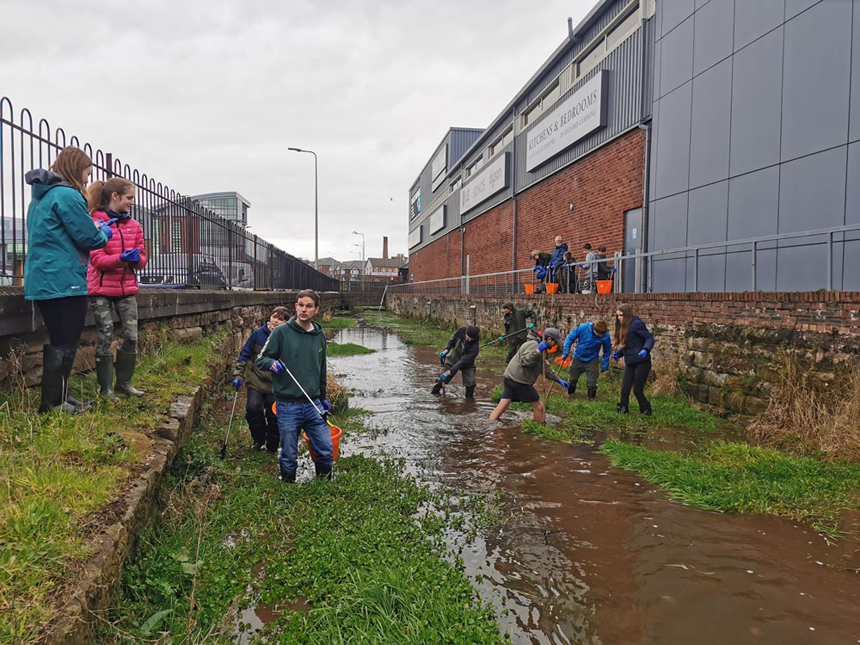 29 Dalston Cubs & Scouts were joined by 10 adult volunteers and assisted Peter Tyson in removing and properly disposing of debris and litter from the mill steam that runs alongside the retail site.
The idea to clean the stream came from the sightings of various forms of wildlife living in the stream, including an otter who, after being spotted swimming by the building on multiple occasions, led to Peter Tyson staff adopting the otter as a sort of company mascot.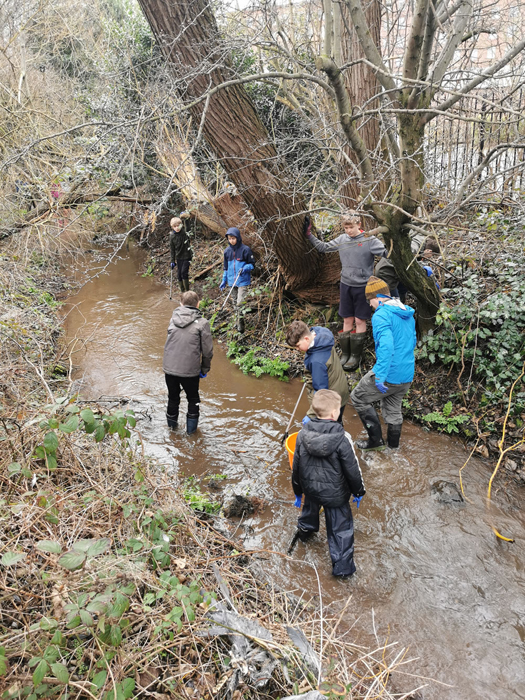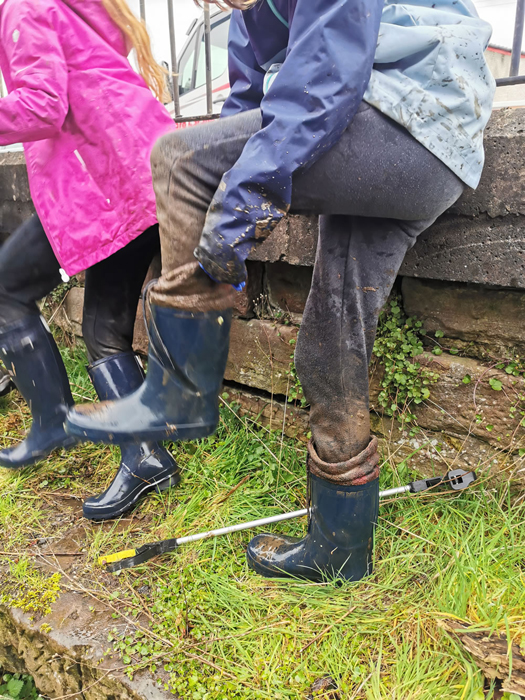 This particular otter became somewhat of a local celebrity after Peter Tyson ran a local competition on Facebook a few months ago asking followers to come up with a name for him. The competition received hundreds of entries and the otter has since been fondly known as Bobbin, a call back to the old Linton Tweeds factory nearby.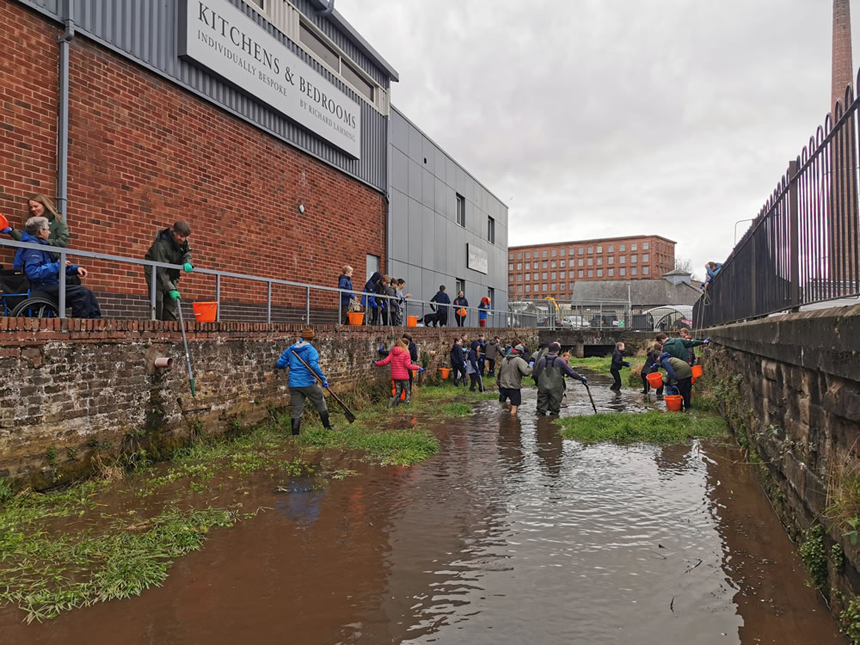 On a few occasions there have been sightings of multiple otters travelling together and their presence alerted Peter Tyson to the state of the stream they have taken up residence in. It quickly became a priority to alleviate the burden of physical pollution on the ecosystem and give the local wildlife a clean and safe habitat.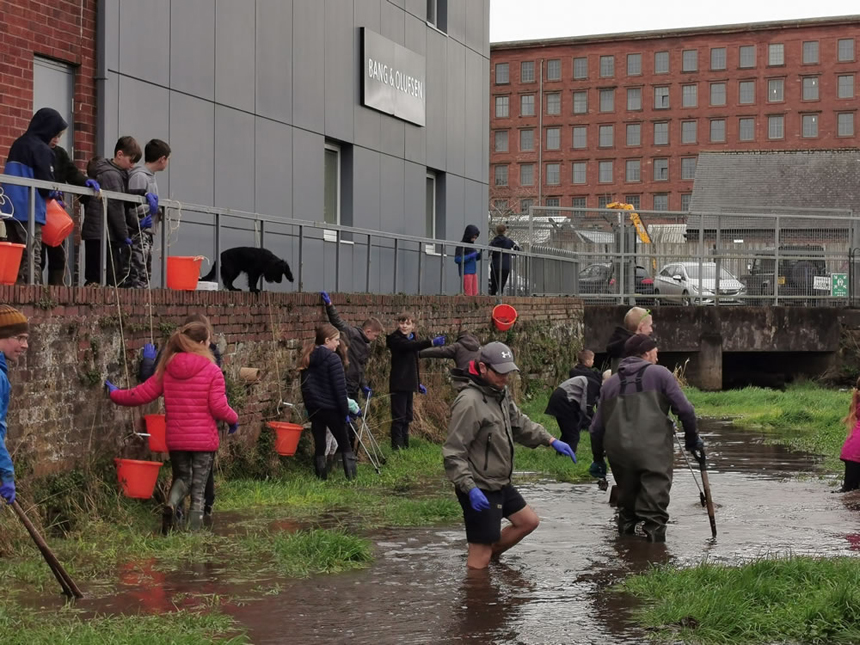 Having previously donated to the Dalston Cubs & Scouts and recognising their eagerness for volunteering and fundraising opportunities, Peter Tyson reached out to their leader, Kevin Hart, who happily agreed to organise the clean-up.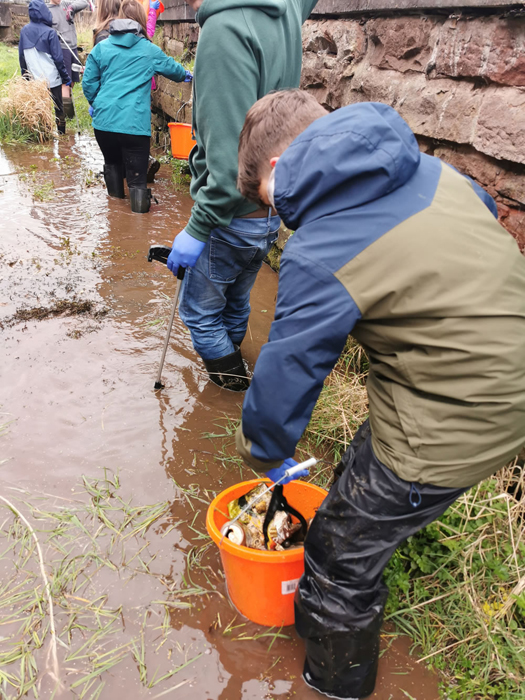 Volunteers donned wellies and waterproofs and spent the day knee-deep in ice-cold water to safely remove all that did not belong. The clean-up efforts rid the stream of various forms of litter including old cans, bottles, traffic cones, and discarded vapes. The volunteers also came across some more unusual items such as milk crates, a radio, CDs, and a scooter.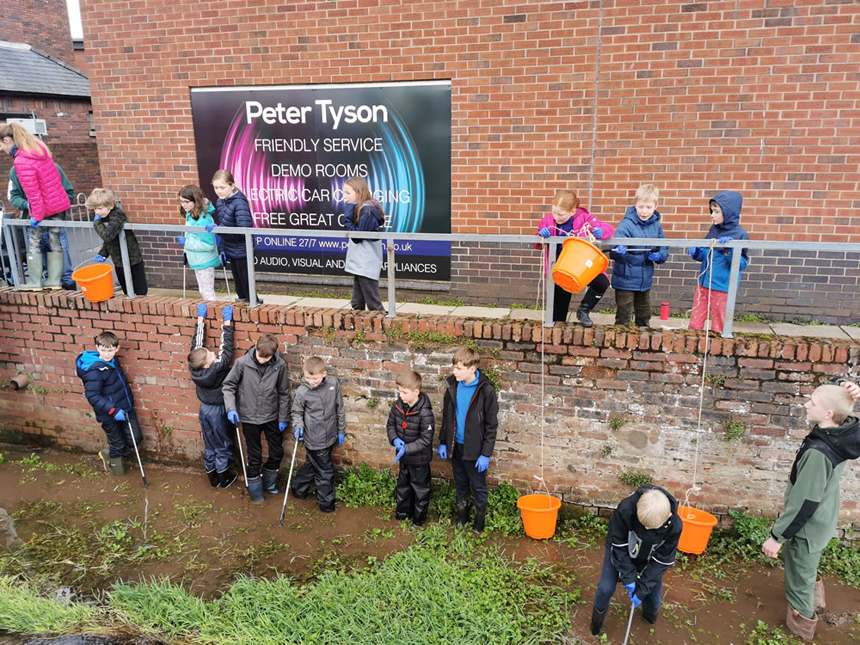 After all the hard work the volunteers enjoyed a barbeque as a nice way to end a successful and rewarding day.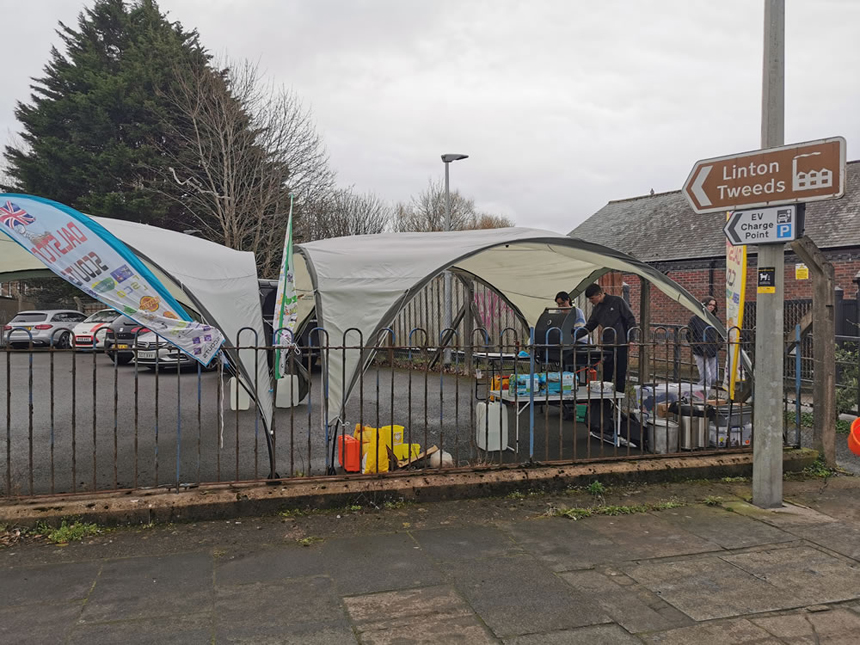 The Dalston Cubs & Scouts have plans for several more public fundraising events including an event scheduled at Tesco Superstore in Carlisle on 2nd April. They hope to raise funds to go on an educational visit to London and will sell tickets for a raffle featuring prizes donated by Peter Tyson. These include LG headphones, a Samsung Soundbar, and a Hisense 50" Smart TV, prizes totally over £1000. Raffle tickets can also be purchased from Suziebou gift shop in Dalston next week.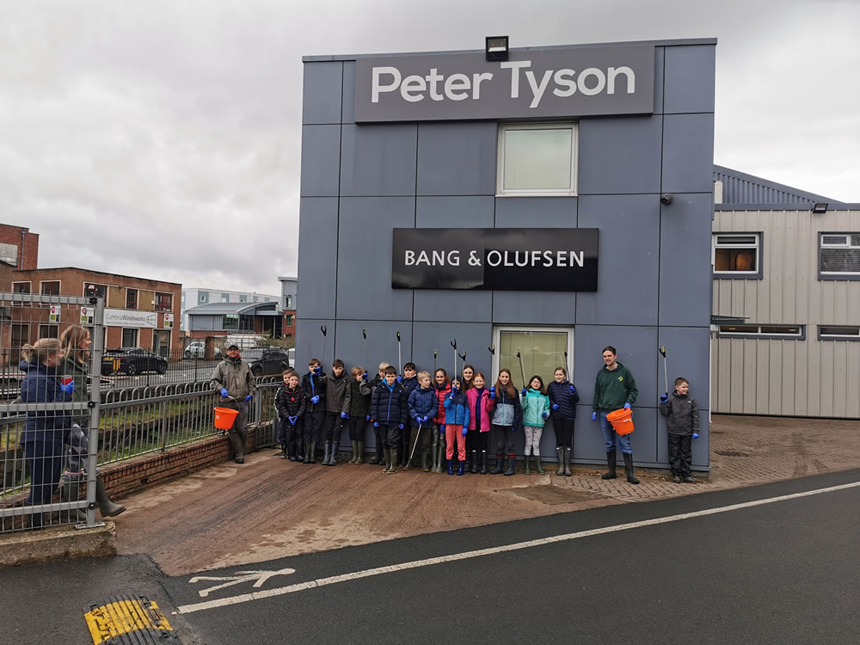 Share It: