People power keeps the mill wheels turning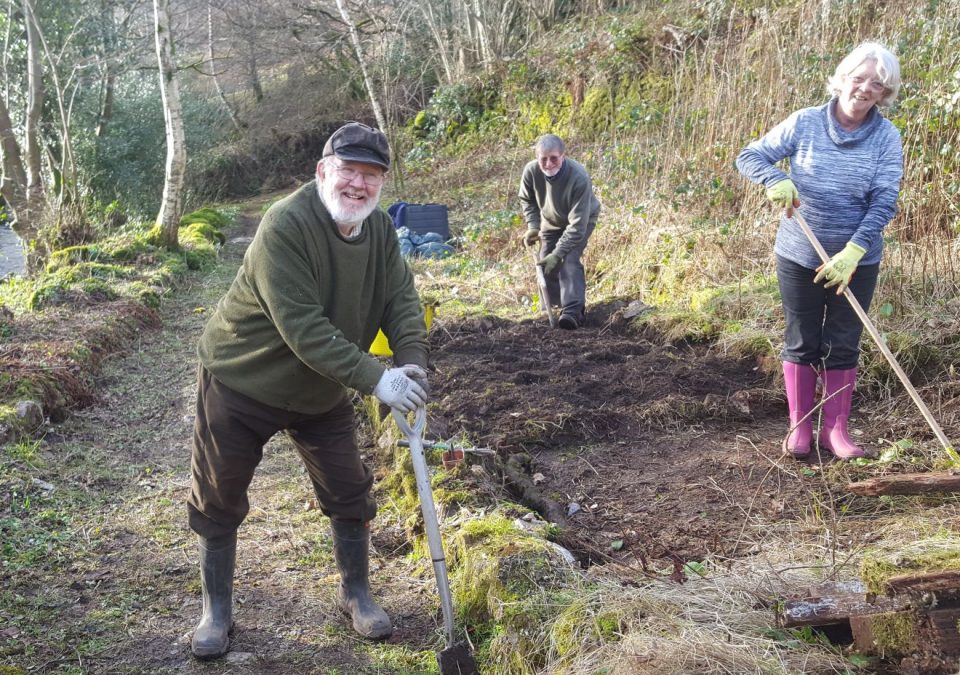 Eskdale Mill re-opened to the public in July last year, following an extensive £1 million restoration and renovation project, thanks largely to funding raised by National Lottery players and a grant from Copeland Community Council. This unique historic visitor attraction has welcomed over 3500 visitors in just a few months and, because the mill is owned by a charity, those visitors provide an income that is vital to the operation and future conservation of the mill.
Eskdale Mill and Heritage Trust employs only one member of staff – Mill Manager, Kate Hughes. Kate relies on volunteers for a range of tasks, including operating and maintaining the mill machinery, looking after reception, providing guided tours, practical DIY and gardening. Kate is keen to invite more volunteers to help out at the mill as there are opportunities for adults of all ages and backgrounds to put their skills to good use and to gain new skills.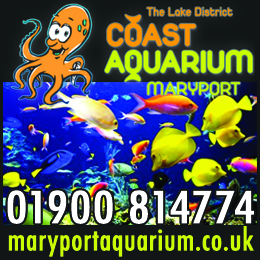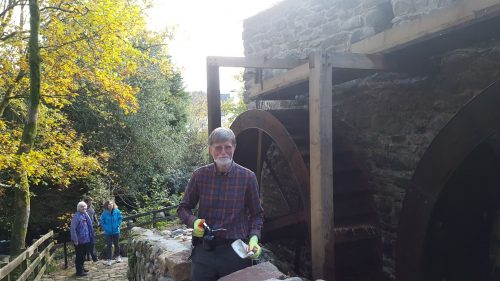 Kate commented, "Coming from all over West Cumbria, we have a really friendly team here  and there are plenty of different jobs that we need help with. We need more volunteers to assist with the day-to-day running of the mill as a visitor attraction and to support our current projects which include developing traditional gardens and the wildlife-friendly grounds."
The mill is set in an idyllic location with fantastic views nestled amongst woodland in the Eskdale valley. This provides space for nature whilst also catering for people of all ages and backgrounds to come and enjoy some quality time. Whillan Beck, flowing off the fells, provides the power for the three waterwheels adding to this fantastic atmosphere.
If you would like to add to or learn new skills, then Kate would love to hear from you. She can arrange a volunteer induction day with you and get you started. All that's required is a commitment to volunteering one day per week, a reasonable level of fitness, a willingness to work as part of a team – and to work in Eskdale weather conditions! All training, travel expenses and equipment needs are provided.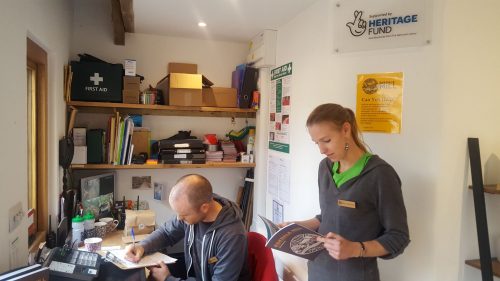 Kate concluded that "If you'd like to get involved in a local community project, then this is the perfect chance. We're right at the beginning of something here and the more people that join the team, the more that can be achieved. There's lots of other projects that I'd like to develop, such as working with local community groups and delivering public events, as well as opening more days in the week. We won't be able to do this without new volunteer support."
All current volunteer work here is gratefully supported by the National Lottery Heritage Fund and Copeland Community Fund.
You can keep up to date by visiting their website on www.eskdalemill.co.uk and following them on social media. If you're interested in volunteering, visiting as a group, becoming a member or trustee or would like to get in touch, do feel free to contact Kate on 01946723335 or email [email protected]
Share It: