New Music Roundup – Rogues and The Indica Gallery
At the Guide we're aware that there's plenty of great bands out there recording quality music.  We also know it's not always easy for them to find a wider audience outside their own area and that's the reason for our local music section.  If you're a band or a musician who's recently recorded some of your own tunes, then we'd love to give you a shout out.  Email us at info@theguidemediagroup.com
Rogues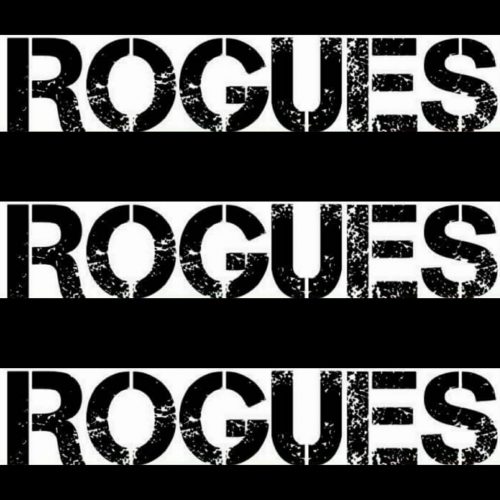 It's a treat to catch Rogues play live.  The Whitehaven band bring a lot of energy to the stage and leave nothing behind. Their gigs are raucous affairs, brimming with floor filling covers and the guys now bring the same attitude to their own original songs on their first EP.
"We've still got some touching up to do in the studio" explained guitarist Andy Winter, "We have released two tracks already but we're looking for a proper launch for the EP that will coincide with a great gig."
The guys are eyeing a spot at the Yellow Earl on April 12th. Hard copies of the EP will be available on the night and it will also be released on digital platforms simultaneously.
Citing influences such as the Stone Roses, Oasis, Kasabian and the Red Hot Chilli Peppers the Indie/Rock group chop and change roles and their versatility adds an extra dimension to their music.  Rogues consist of Andy Winter on vocals, guitar and harmonica.  Mitch Hewer doubles on vocal and guitar.  Michael Smith takes lead guitar and backing vocals, while David Tite is on Bass and Mitch Sloan on drums.
'Cold Splash' and 'Sleepwalking' are available to stream now and you can check them out on Soundcloud or Youtube.
Find them on Facebook @roguescumbria for information on the EP launch and upcoming gig dates.
Reptilians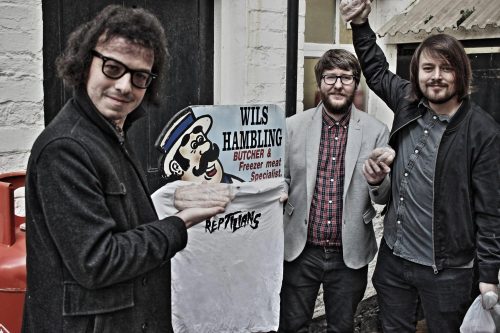 To say it's been a busy year for Whitehaven-based Reptilians in an understatement – and the indie-rock three-piece shows no sign of slowing down just yet.
Throughout 2018, the band, comprising Luke Telford (guitar/ vocals), Mike Proud (bass/vocals) and Paul McGuirk (drums/vocals) has impressed gig-goers throughout the county with a series of energetic headline performances and appearances at Cumbria's biggest festivals.
In addition to a busy gig schedule, Reptilians have also released two singles – Girls Who Work in Shops and Robson Green.
The former combines the melodic sensibilities of The Cribs with a wistful and sardonic look on love lost-and-found in the vein of Jarvis Cocker. Following its release, Girls Who Work in Shops has received extensive airplay from BBC Introducing and has attracted favourable reviews from the independent music press.
Follow up single Robson Green is a live favourite which capitalises on Reptilians' knack for turning out catchy, immediate tunes that combine a raucous energy with a keen sense of melody.
2019 will see Reptilians release their first official EP via Maureen's Fry Recordings. The vinyl-only release is scheduled for the early spring, after which the band will embark on a series of no less than 45 tour dates in support of the record.
Girls Who Work in Shops and Robson Green are available to stream/purchase now. For further information about Reptilians, or to hear their current tracks, search for Reptilians on Spotify/iTunes or visit facebook.com/reptilianstheband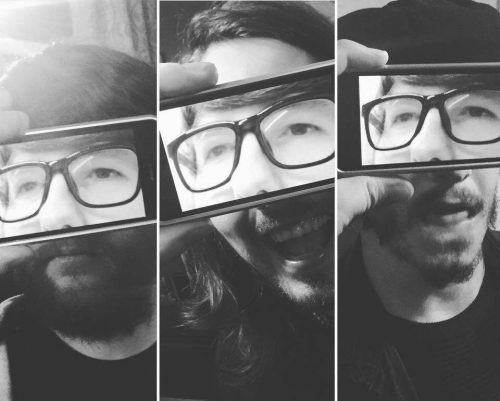 The Indica Gallery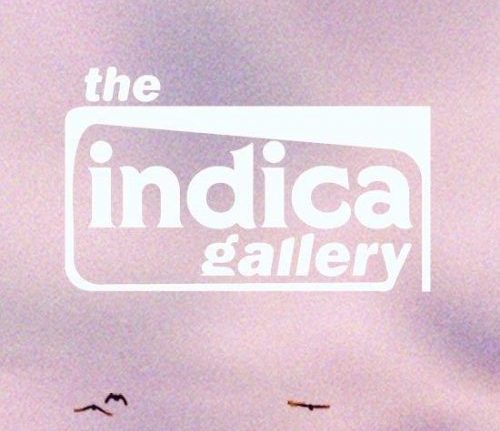 The Indica Gallery released their new track 'Wait For Your Love' in late January through Someone Great Records and PIAS who are a Belgium label.
They're a mixed bag, with band members from far flung places like Sunderland and Perth but with two of the lads from Bootle and one from Barrow we can safely claim them as locals.
They are made up of Joe Mansergh, Ryan Patterson, Michael Spence, Finlay Lovett and Zack Smith.
The band formed in Liverpool where much of the group attend university and the influence of the city can be heard in the Mersey-esque sound.
"Our music doesn't really fit in with anything that's going on at the minute." explained vocalist Joe,  "I listen to quite a lot of American folk music which influences my lyrics but the harmonies are more 50's styled and the music is influenced by the 60's."
The Indica Gallery display a maturity beyond their years which is apparent in their polished music and the manner they found their style.
"We listened to a lot of Indie music growing up and we wondered who influenced them and then we just kept tracking back from there." Joe told us.
'Wait For Your Love' is on youtube, it's a spectacularly produced music video and well worth checking out.  You can also find their music on Spotify.  Follow them on Facebook @theindicagallery