Museum and its staff deemed 'superb'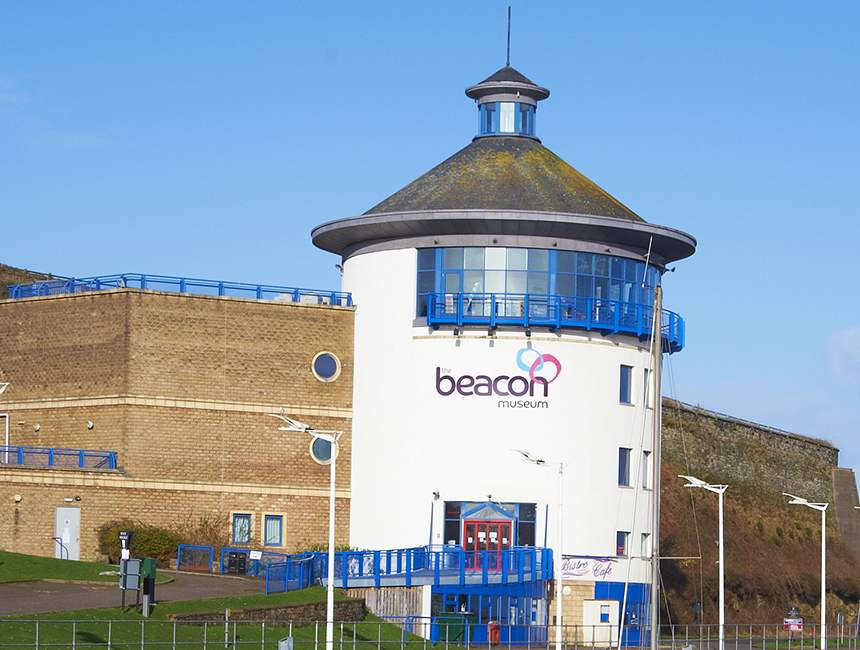 Museum and its staff deemed 'superb'
STAFF at The Beacon Museum have been recognised as offering visitors an exceptional experience.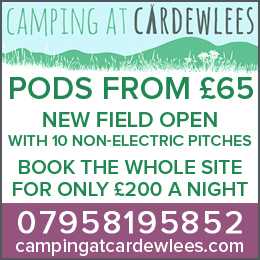 The team has been awarded the 'Welcome Accolade' by tourism body Visit England.
It means the museum has been assessed by experts for its content, staff, cleanliness, catering and retail – and been found to be outstanding.
The inspector said: "Staff were friendly, attentive and very proactive in their welcome. They were superb role models for providing a genuine welcome, and their willingness to go the extra mile was evident."
Heather Holmes, Copeland Council's Customer and Visitor Experience Manager, said: "I am absolutely delighted for the whole team. Everyone has played a part in achieving this – whether by creating fantastic exhibitions, or giving the warmest of welcomes to our visitors.
"The Beacon Museum staff should be extremely proud of themselves. In the 'staffing' section of the assessment, our team scored an unbelievable 100 per cent. It is just fantastic to have their extraordinary efforts recognised."
Councillor Steven Morgan, Copeland's Portfolio Holder for Commercial Services, added: "This is wonderful news, and thoroughly deserved. The Beacon Museum team works tirelessly to make history, art and culture fun, accessible and affordable for everyone.
"The museum is an integral flagship in the borough's tourism offer, and we should all be very proud of it and its staff – I know I am. I would encourage everyone to pay a visit and see what so impressed the inspector."
The Visit England assessor went on to say in her report: "This was a superb visit. It was excellent to see further improvements since last year. Touchscreens and interactives were installed on every floor. The Mezzanine level was a highlight and offered superb views of the harbour. The pop gallery was much enjoyed, as were the weather station, chopper bike interactive and the space invaders machine.
"Interactives provided a great link to maritime content and included fun games for children. All were in excellent working order. In the local history gallery, the interactives were engaging and linked well to the fascinating collection.
"Hands-on elements throughout the galleries provided an interactive, family-friendly experience. The virtual reality experience of going down the mines was fascinating and another way to draw out local history and relevance.
"The museum was a great experience for people of different ages and interests. Very strong scores were evident across the board, for which the attraction is to be commended. Overall, it was a most enjoyable visit, especially for families."
Find out more about the Visit England quality assessment scheme here: https://www.visitbritain.org/business-advice/get-quality-assessed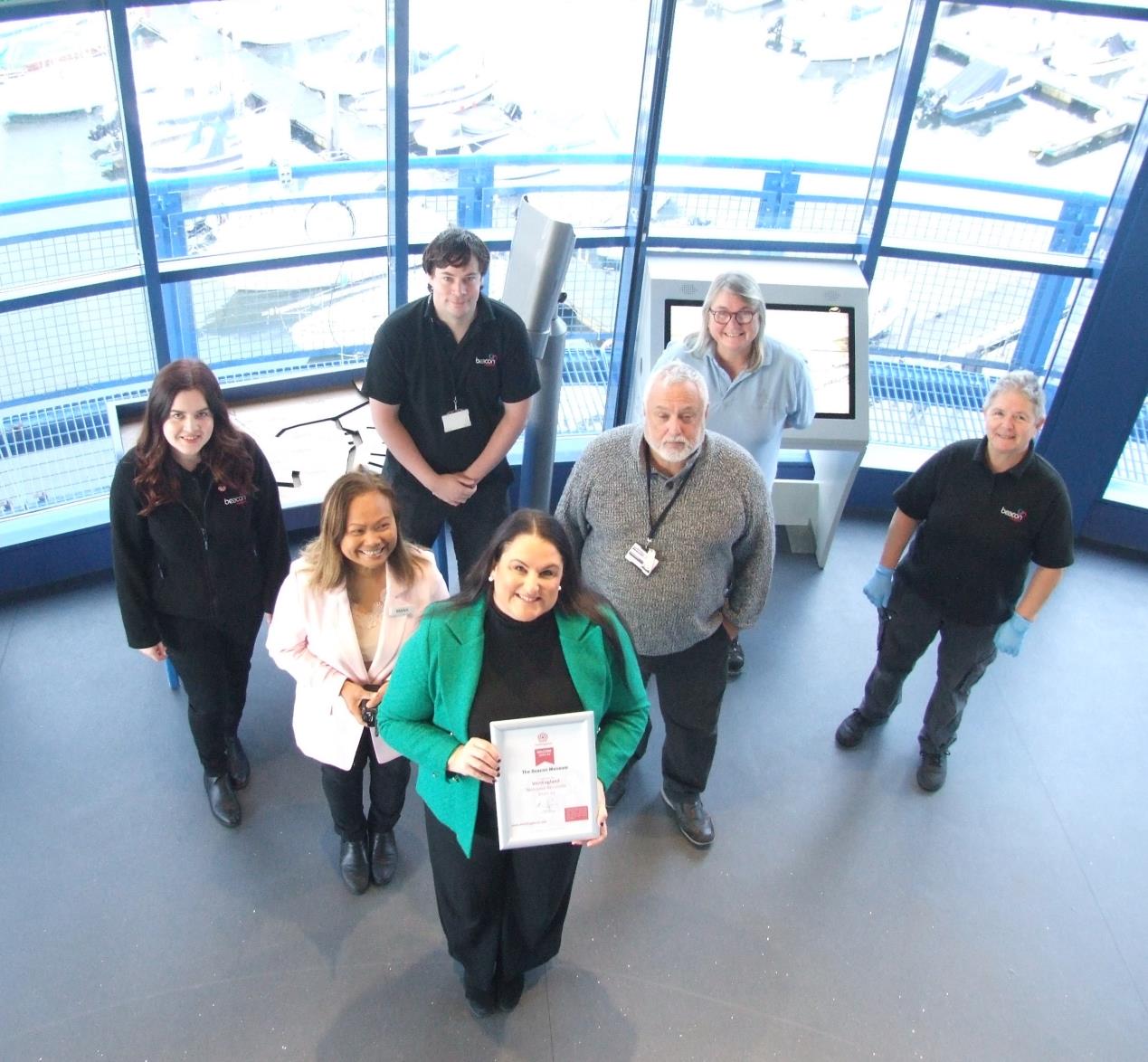 Pictured are (L-R): Visitor Host Caitlin Batty, Visitor Host Mana Smith, Curator Alex Milner, Customer and Visitor Experience Manager Heather Holmes, Volunteer Co-ordinator Andy McCourt, Visitor Services Manager Pamela Telford and Cleaner Cath Scurr.
Missing from the photograph are Matthew Bland, Karla de Francisco, Magda Jackson, Megan Arins, Molly Finley, Jasmine Blackwell and Sarah Clark.
Share It: