Milton Hilltop Hotel – Much More than A Hotel
Situated on the outskirts of Carlisle's city center is the Milton Hilltop hotel. Offering you great affordable rooms and with a range of facilities it is the ideal place to stay whilst you explore the historic city and its beautiful surroundings.
Whether you are passing through the city and looking for a one night stay or you are visiting Carlisle for a relaxing break, The Milton hilltop hotel will make sure your stay is comfortable and personalised to you and for just £29 for a room from Monday to Friday why look anywhere else.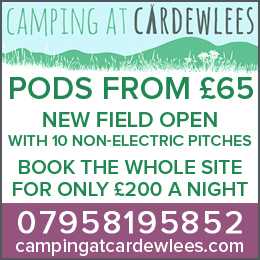 As well as their 95 rooms, they also offer a variety of facilities worth waking up for. For those who enjoy a fitness-kick while they are away then take advantage of The Milton Hilltop Hotel Leisure Club which includes a fully equipped gym, indoor swimming pool, jacuzzi, sauna and steam room. So after a day exploring the city, the lakes or Hadrian's wall you can come back to an afternoon of relaxation.
After a day out and about you might also need to refuel and the Milton Hilltop restaurant is just the place to do so. Following their recent kitchen renovation they will soon be re-launching the restaurant with a brand new menu comprising of delicious homemade meals. To celebrate the re-launch, they will be offering customers 20% off all food during February!
However the facilities at The Milton Hilltop Hotel are not exclusively for guests of the hotel if you are lucky enough to live in the area then you could take advantage of the brilliant offers they have coming up. Their fully equipped on-site gym is ideal for those who prefer a quieter and more relaxed atmosphere and what if we told you that you could become a member for just £1? During February the Milton Hilltop Hotel are offering people the chance to become a member of their leisure club for just £1.
After February local membership starts from just £22 per month so if you are looking to get fit this year in a welcoming and friendly atmosphere then Milton Hilltop Hotel might just have the perfect leisure club for you.
The hotel also boasts a number of function rooms that are available for hire and can hold upto 300 guests comfortably. Whether its a 21st birthday party, a business conference or a funeral reception there are a variety of event packages available that can be tailored to you and your budget.
The Milton Hilltop hotel could also be the perfect setting for your wedding day. Whether you are looking to have all the family and friends involved in your big day or prefer a quiet intimate affair, the staff at The Milton Hilltop will make sure your day is everything you want it to be and more.
Guests will also have access to free wifi and parking. Here you will have everything you could possibly need and all situated in an ideal location for both the city and the surrounding countryside. With affordable rooms and quality facilities The Milton Hilltop Hotel is much more than just a hotel.
Share It: