Necessary Angels at Local Jewellers Raise Funds for Amy's Care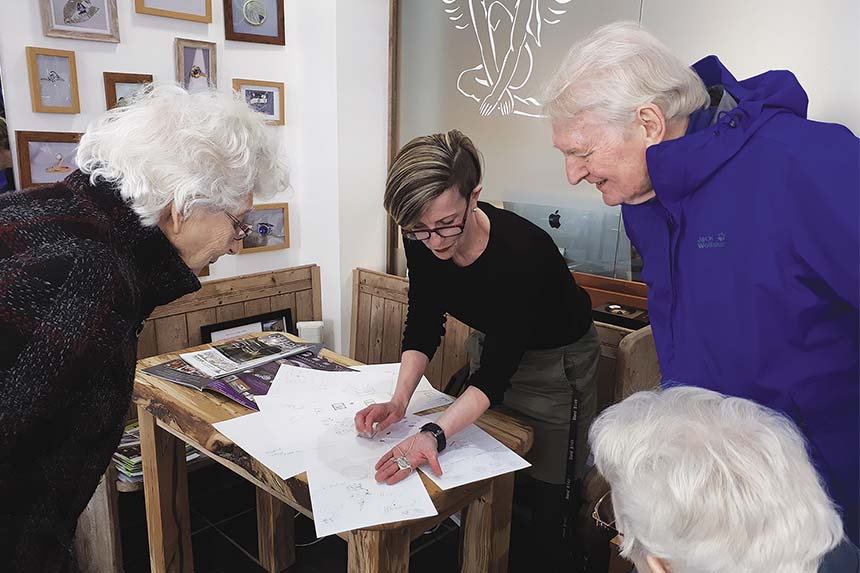 Keswick jewellers, The Necessary Angel, continue to raise funds for Amy's Care with a bespoke piece of jewellery inspired by its members.
The team at The Necessary Angel in Keswick have thanked everyone who has helped them raise funds for Amy's Care, the Community Interest Company which provides social clubs for older adults, day care specialising in dementia and also dementia holidays.
In November 2016 the jewellers began offering a Christmas gift wrap service for a donation, collections boxes were displayed all year and in the run up to Christmas 2017, once more gifts were wrapped for a donation. So far, the business has raised £230.11, a fantastic total which can be used to pay for a group to attend a production at the theatre and the bus hire for one of their weekly trips to Sunbeams at Penrith.
Members of Keswick Amy's Care also visited The Necessary Angel to help design a piece of jewellery that is to be sold with all proceeds raised going to Amy's Care. Based on images of nature and the landscape that the holiday theme inspired, this stunning necklace has now been created in sterling silver with an etched design.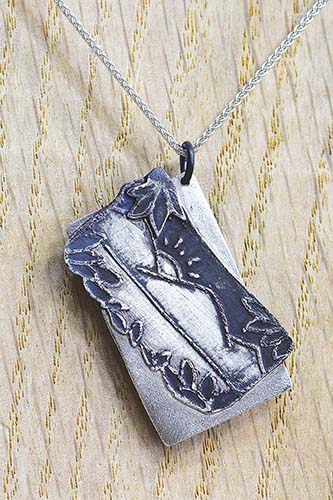 "We are setting a price of £300 for this hand made, original piece, but if someone would like to give more, that would be fantastic," explained Deborah Cowin, the designer at The Necessary Angel.
Tessa Brown who made the necklace explained: "When we asked them to draw a holiday memory the sketches they made were all unique but were all set outdoors which inspired the design that myself and Tam developed. The 'picture' was then off-set to create a layered effect like the layers of sketches we were looking at."
On a second visit the team then came to view the finished design.
Tam Dent, of The Necessary Angel, explained: "This really was a group effort, from the original pictures by the group from Amy's Care, to sitting discussing the design with Tessa who made the necklace, to the second visit when we revealed it".
Fraser from Amy's care said: "It was a lovely visit and great to see the process explained to the guys.
They were obviously impressed with the results."
To view this lovely necklace, please visit The Necessary Angel or visit their website artangel.co.uk for more information. All proceeds raised go to Amy's Care.
The Necessary Angel will continue to support Amy's Care throughout the year, so look out for further fundraising on their behalf.
Share It: