Local Business To Create A Rainbow Of Colour At Hospice Event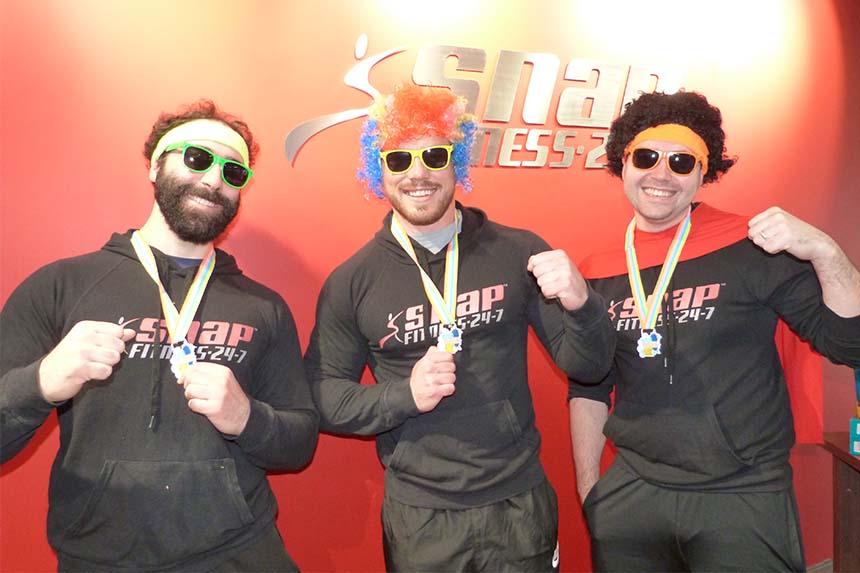 An explosion of colour and bubbles will cover Carlisle Racecourse this May, as thousands of fundraisers are showered from head to toe in vibrant powdered paint and foam to raise money for a local charity.
On Sunday 13 May Eden Valley Hospice and Jigsaw, Cumbria's Children's Hospice will host their annual Carlisle Colour Run at the city racecourse. The vibrant fundraising event will see people starting the day in a white t-shirt before being showered in powdered paint and thousands of bubbles on route.
As the event's main sponsor Carlisle based gym Snap Fitness will be helping to bring a rainbow of colour to the fundraising event.
"It's a privilege to sponsor the Carlisle Colour Run" said Adam Bewley, General Manager of Snap Fitness "I've took part in the event as a runner myself the last few years and it is always a really fun day with an amazing atmosphere! Jigsaw is a local charity which helps my own family so to be officially involved with the event and fundraising is a great feeling for us all here at the club, both staff and members."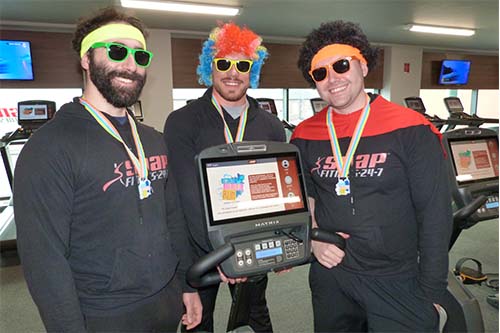 Natalie Bingham, Corporate Relationship Co-ordinator at Eden Valley Hospice and Jigsaw, said ''We are delighted that Snap Fitness are our headline sponsor for this year's event. Their support is so very much appreciated and we can't wait to welcome Adam and the team there on the day!''
Eden Valley Hospice and Jigsaw's Carlisle Colour Run is the perfect event for all the family as it is not about setting the fastest time, it is about having fun. Whether you run, walk, dance or conga around the 5km route, you can help the hospice make a difference in the local community.
Registration for the Carlisle Colour Run on Sunday 13 May is now open. Registration prices for the event are £20 Adult (16 plus), £10 Children (Under 5 to 15, all under 16's must be accompanied by an adult), Under 5s FREE, £45 Family (two adults and two children), £60 Group (four adults). Entry to the event will include a pristine white t-shirt and a pair of funky sun glasses.
To register today or for more information please call the Fundraising Team on 01228 817613 or visit www.edenvalleyhospice.org.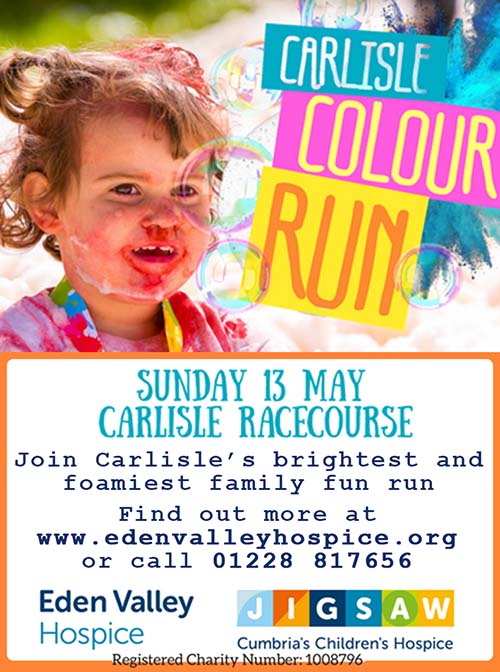 Share It: