Could you 'be the change' this LGBT+ Adoption & Fostering Week?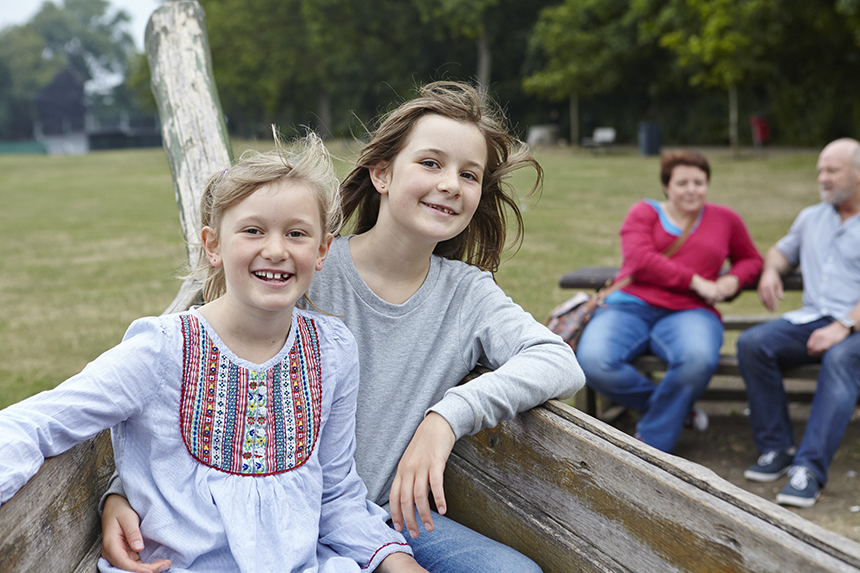 Cumbria County Council's fostering service is asking members of the LGBT community to consider whether they could change the life of vulnerable children during LGBT+ Adoption & Fostering Week, which returns this week.
The theme of this year's awareness week, which runs from March 7 to 13, is 'Be the Change' and Cumbrian carers Claire and Rosie Crewdson-Price are also backing the campaign by urging members of the LGBT community to find out more about fostering at events taking place around the county.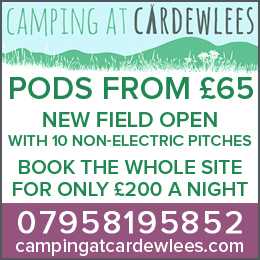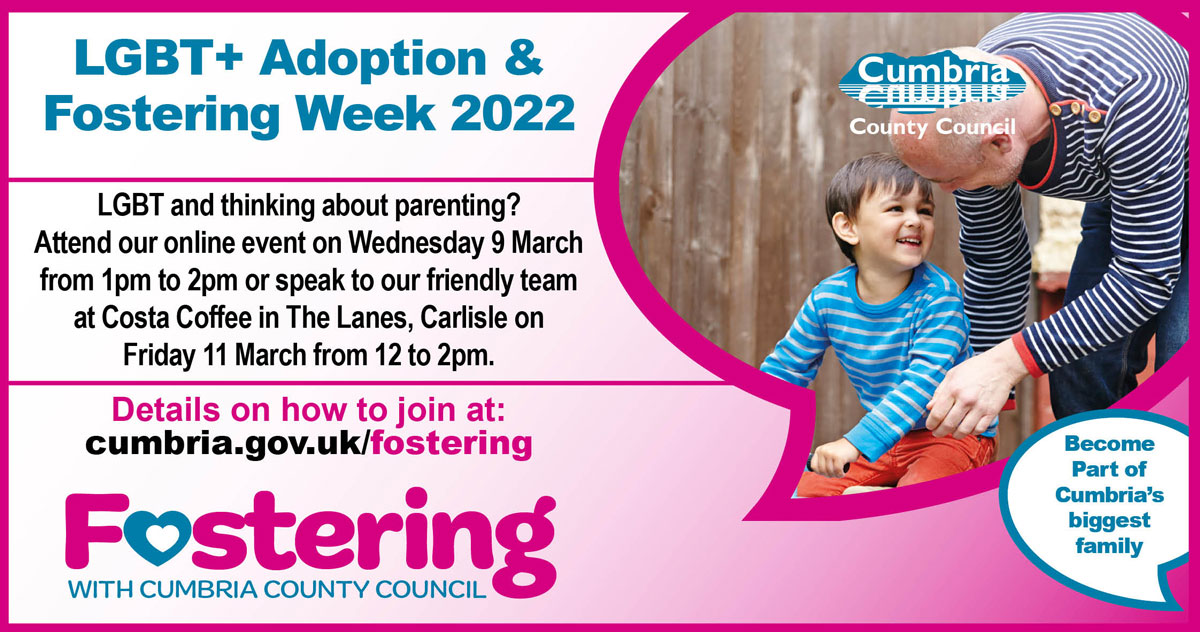 Attend an information event during LGBT+ Adoption & Fostering Week 2022
Wherever you are on your fostering journey, our events next week offer those thinking about fostering the opportunity to hear from experienced foster carers and to speak to our friendly team. No need to book, just come along to an upcoming event:
Wednesday 9 March – join our virtual fostering drop in on Zoom from 1pm to 2pm
Friday 11 March – Carlisle fostering drop in at Costa Coffee in The Lanes Shopping Centre – from 12pm to 2pm
Rosie, from Egremont, who along with wife Claire foster teenagers, said: "I would encourage anyone thinking about fostering to attend an event and find out more. You get a lot of rewards from it and you can have a big impact on the life of a young person."
The council's fostering service already supports around 275 fostering households but with close to 725 children in care across Cumbria, there are still many children in care whose lives could be transformed by an LGBT foster carer.  While there is a need for foster carers  for children of all ages, there is a particular need for carers who can offer long term homes to older children and teenagers.
To become a foster carer you must be over 21 and have a least one spare bedroom in your home, as well as the time and commitment to make a difference in a child's life.
Cllr Anne Burns, Cabinet Member for Children's Services, said: "Cumbria County Council's fostering service is proud to support LGBT+ Adoption & Fostering Week again this year and we hope that by doing so, we can reach even more people across the county who can join our fantastic team of foster carers and help give vulnerable children and young people the best start in life.
"Our events offer a fantastic opportunity to find out more about the excellent training and support we offer and to hear from one of our many LGBT+ carers who will tell you what it was like for them to foster and will also be happy to answer your questions."
For more information on fostering and upcoming events please visit Cumbria.gov.uk/fostering.
Share It: