Are you ready to start your fostering adventure in 2021?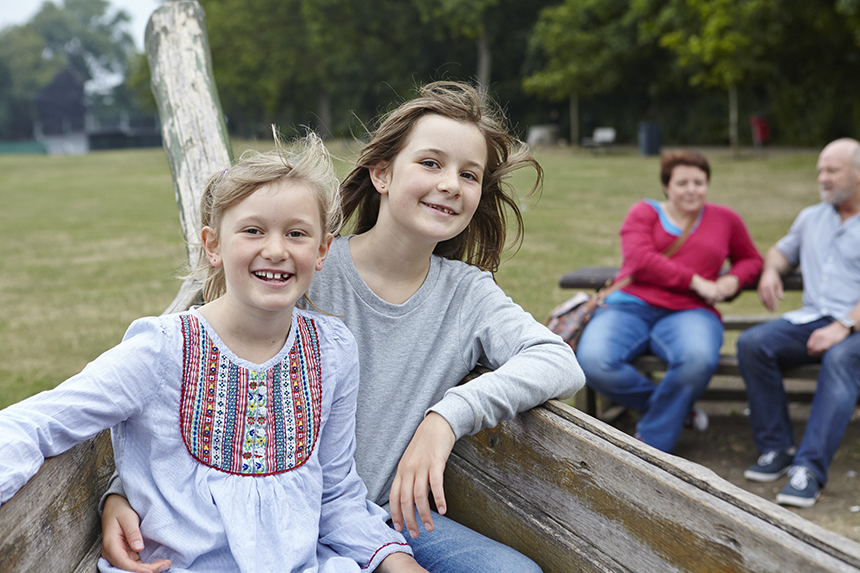 In its latest recruitment campaign Cumbria County Council is urging people who are 'looking for a fresh start' in 2021, who want to make a real difference to the lives of local children, to consider fostering.
As we embark on a new year many of us may be rethinking our lives and looking for a fresh challenge. If you have the time and availability to support and nurture a child and at least one spare room, then the council would love to hear from you.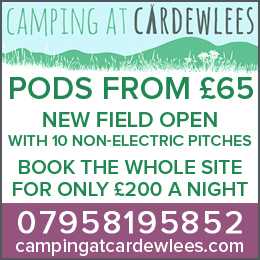 The council already supports a community of more than 250 fostering households across Cumbria but with more than 700 children in care, there is a need for more foster carers to come forward in 2021 – particularly those with room to foster siblings or slightly older children long term.
What's it like being a foster carer?
Kath and Kevin Watson, from west Cumbria, have been long term carers with Cumbria County Council for six years.
Kath said: "We chose to be long-term foster carers because we knew in our hearts that once a child came to live with us we never wanted them to leave; we wanted them to be part of the family and we treat our foster son just like one of our own.
"When he first came to live with us he was very shy but now it is fantastic to see the change in him; he has got loads of confidence and is a 'typical teenager' and occasionally even gets argumentative – which for us is just brilliant! He absolutely loves school and enjoys all his lessons but particularly maths, which he would like to study at university. We are just so proud of him.
"When we started fostering all we wanted to do was make a child's life better and now he really is part of our family. I would encourage anyone to think about fostering if they have the love and time for a child in their lives; it's like starting an adventure and you don't know what's around the corner. I like to say the ABC of fostering is Adventure, Bonding and Caring!"
Maryport's Wendy and Lloyd Burnie are also long-term foster carers for a teenage boy.
Wendy said: "We always wanted to be long-term carers as we didn't think it would be good for our own family dynamics to have children coming in and out of our home.
"It has been even more rewarding and enjoyable than we expected – it is just like having the son we never had. He is part of the family and extended family and it has honestly been a complete joy.
"When people discover we are foster carers they often say it is something they would love to do and I always say 'just do it, it changes your life massively but changes it for the better'."
What support is available?
There are many different kinds of fostering, from emergency and short-term, through to long-term and specialist fostering, and also a family-based short breaks scheme for disabled children.
The council's fostering service will help find the right 'fit' for you and your family – and will be with you on every step of your fostering journey offering locally-based support, full training and competitive payments and allowances for each child you care for.
Cllr Anne Burns, Cabinet Member for Children's Services, said: "In the new year many people think about making changes to their life and giving something back to the local community, through fostering you can do both and help to give vulnerable children the chance they deserve in life.
"I would urge anyone who has been thinking about fostering to take the first step and attend one of our online events or contact us today. Don't just make a change – make a difference this year!"
Anyone interested in finding out more can attend an upcoming Virtual Information event on Thursday 28 January which starts at 6.30pm with a short presentation followed by a chance to hear from our foster carers and to ask any questions you may have. To join the event simply click this link at 6.30pm to be admitted to the meeting on Zoom – https://zoom.us/j/99082558447
To register your interest or for further information please visit  cumbria.gov.uk/fostering or call us on 0303 333 1216.
---
WE HOPE YOU HAVE ENJOYED THIS EASY TO ACCESS & FREE ARTICLE – BUT WE COULD REALLY DO WITH A LITTLE SUPPORT
Why not become a Fan – Supporter and Member by Taking up our Limited Offer – Every edition of The Cumbria Guide delivered to your home, alongside our Exclusive 'Cumbria Guide Loyalty Card' – All of the above and also including other special offers from less than £2 per month.
Spend More – Save More and Help Support our Local Businesses around Cumbria ….
Click here Today and start saving
Share It: