Inspiring theatre show to be staged at Theatre by the Lake
For over 30 years Prism Arts have been developing and delivering arts projects which are accessible to everyone.
They predominantly work creating visual arts and theatre productions with people with additional learning needs, older people and younger people. Their visual art is showcased in exhibitions in galleries and public spaces and their productions are performed in theatres, schools and community spaces. They aim to engage audiences of all ages and backgrounds and endeavour to change perceptions of work created by these often excluded groups.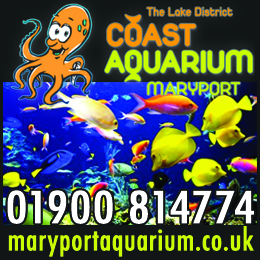 An inspiring theatrical experience is being staged at the Theatre by the Lake next week when Prism Arts brings its Four Treasures show to the venue.
The show has been made possible by a crowdfunding appeal which raised over £1000 in donations from the public.
The hour-long performance of Four Treasures will tell magical stories using puppets and performances by Prism Art Studio Theatre actors, an integrated company where adults with learning disabilities and professional artists work together. It will be performed at Theatre by the Lake on Thursday and Friday next week.
It features four stories: The Princess and the Sun, Birdsong, Golden Ocean and The Lotus Flower. Each story centres on one of four themes (faith, trust, honesty and truth), and explores what makes them 'treasures.' Influenced by Indian culture and folktales it is an entrancing performance which includes live music.
The theatre company held a preview night before Christmas, where they shared one of the four stories and audience members were invited to meet the company.  Comments from the audience included: 'It had an important message and the actors managed to get it across excellently' and 'I loved the puppets – very impressed that everything was created in house'.
The performance and tour to take Four Treasures to Theatre by the Lake have been made possible through Arts Council National Portfolio Organisation funding and from donations from the public. Prism Arts Studio Theatre ran a crowdfunding campaign to raise the last £1000.
Catherine Coulthard, chief executive of Prism Arts, said: "Four Treasures really is an inspiring show which everyone has worked on together for the last 12 months, sharing the research, set design, creation of the puppets and costumes as well as writing the script."
"Anyone who is interested to see what Prism Arts do or just wants to spend an hour watching some amazing theatre should come along to Theatre by the Lake next week."
● Theatre by the Lake, Keswick – Thur 14 Feb 2019, 1.30pm
● Fri 15 Feb 2019, 1.30pm and 6.30pm
● 01768 774411  www.theatrebythelake.com
Photos by Stuart Walker
Share It: