The IFA Company : What The internet Won't Tell You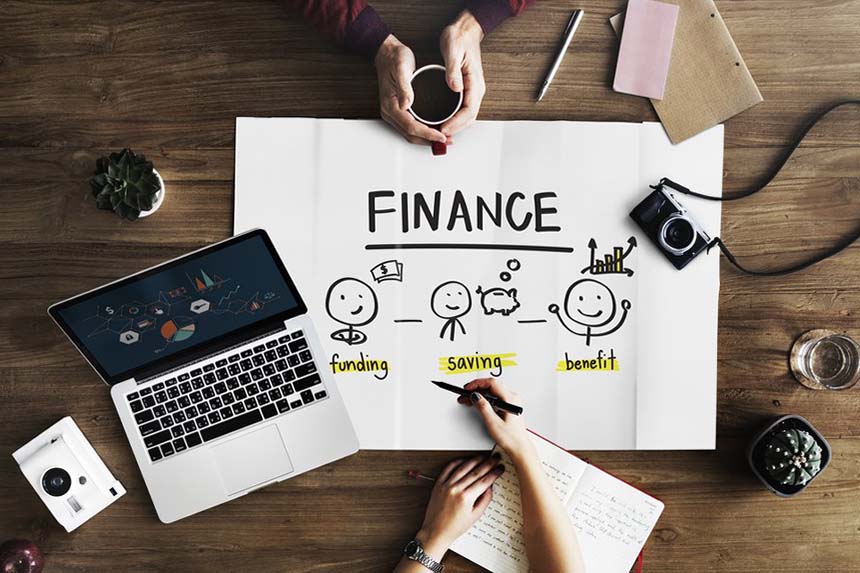 The chances are (if you're reading this) that you're already considering using a financial advisor.
You might have already turned to the internet to tell you why a financial advisor could be beneficial to your finances – to be honest, that's what I did when I was looking for ideas for this blog. And the internet provided the evidence i.e, many articles written over the years that contain the same ideas: financial advisors are highly qualified, they know the rules and regulations and they'll do the research on your behalf thus saving you time while improving your financial situation.
But I don't think the articles I found get to the bottom of why engaging a financial advisor has proved beneficial to the wealth and peace of mind of many people. So here are my 4 little-talked about reasons why a financial advisor could help you:
1)     There are immediate – as well as long-term – benefits to financial advice. Financial planning is very much focused on the future, so much so that the immediate benefits of financial advice are often overlooked. The tax benefits of pension contributions are a great example of this, because – while you may not be able to take benefits from your pension fund for another 20 or 30 years – HMRC will immediately give you tax relief on pension contributions. If you're a higher rate taxpayer (and there are a lot of people earning more than £45,000pa in tax year 2017/18 so they pay 40% tax on part of their income) you can eliminate this 40% tax while simultaneously saving for retirement. Even those who pay no income tax but make pension contributions will receive the same 20% tax relief as basic rate taxpayers. Because financial advisors have to be right up to date with the latest products & regulations, they can help those approaching retirement to avoid very costly mistakes in exercising the "pension freedoms" introduced by the former Chancellor George Osborne.
2)     Financial advisors are objective when it comes to your money. You're emotional about your money, as you've every right to be – it's yours & you've worked hard for it. But sometimes emotions get in the way of making the right decision. We meet so many clients who fear losing their surplus earnings – so they hold their savings in cash because it's 'safer' than investments. There's a commonly held belief that cash won't lose value; but in the current climate of interest rates which are lower than the rate of inflation, the real value of cash is eroded (because the interest on the cash doesn't make up for the loss in the purchasing power of cash, due to inflation). Similarly, we see people who've inherited shares & are reluctant to sell them because they have sentimental value. But shares aren't like a family heirloom; they're not meant to be treasured & never changed. The chances of a share's performing as well today as it did 10 years ago are slim. Sometimes it takes an objective third party to point out that emotional decisions aren't the most beneficial when it comes to money – and that's where financial advisors really come into their own.
3)     Financial advice is good value for money. Another idea that seems to regularly pop up on the internet is the question of whether using a financial advisor is worth the cost. It's certainly a profession that's had its fair share of bad press in the past, thanks to a minority of rogue advisors who have ripped off clients. There's a lasting memory of the days when some IFAs charged high commission rates and didn't disclose this commission – and other costs of investing – to their clients. Those days are long gone; financial advice is a very closely regulated business and all advisors are obliged to disclose the cost of their advice upfront. So you always know how much our services will cost in advance and you can weigh up the costs and benefits. What we do isn't just about growing your savings: we look at every aspect of your finances and we can advise on areas that you might not have even considered to be important e.g. protecting your income if you become unable to earn, making and updating your Will, putting in place a Lasting Power of Attorney. We've come across so many cases where the failure to deal with these matters – which we can make simple for you – have caused family heartache as well as financial distress.
4)     We want to help you. Probably the most obvious – and yet the most commonly ignored – aspect of financial advice is that as advisors, we want to help our clients. It's as simple as that. This makes our profession somewhat different from others such as the law or accountancy. If you buy or sell a house, you can't avoid employing a solicitor; similarly, if you run a small business, you have to employ an accountant to calculate what needs to put on your income tax return. But taking financial advice is voluntary – and yet financial advice can give you much greater benefits than the compulsory services of these other professions. For instance, some people think it's necessary to use a solicitor to apply for Probate and to administer a deceased's estate. For all but the most complex Wills, using a financial advisor to help you carry out these activities yourself will save you (often a lot) of money and result in more beneficial distribution of the Estate. (Solicitors tend to know little about investments, so encash them all instead of transferring them to beneficiaries, thus saving them the cost of reinvesting cash).
In conclusion – yes, you have to pay for our advice and yes, we earn our livings from the fees you pay to us. But – speaking from a personal point of view – it feels great to be able to explain to clients how they can protect their families from financial hardship or fund early retirement or pay for a child's university fees. We often have to work quite hard to persuade new clients that they really will benefit from our help. But this makes it all the more satisfying when we succeed in gaining their trust and justify it by helping them to achieve their financial goals. Many of our clients have been benefiting from our advice for over 20 years.
Check out Lucy McKinley's Blog
Share It: