Catching up with Gus MacGregor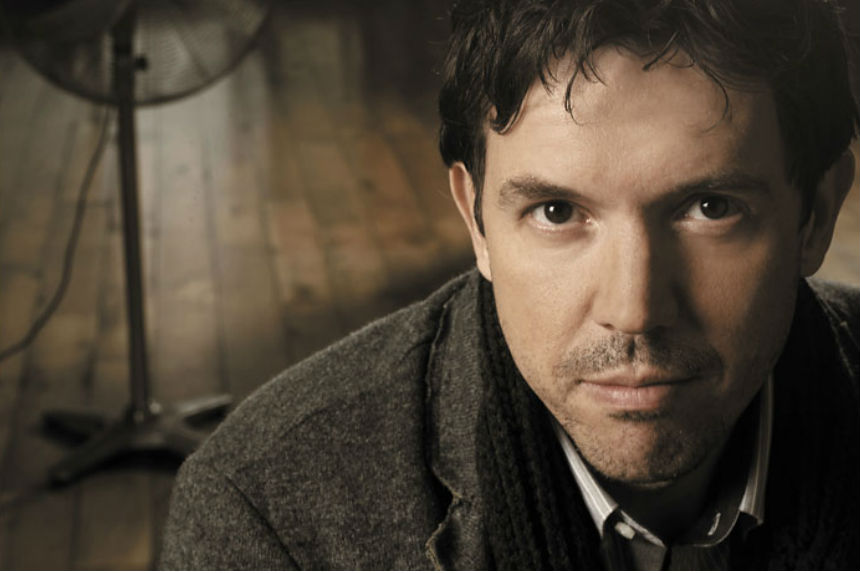 Moving to Switzerland from the North-West of England isn't something which happens to everybody, and neither is going on to become a critically-acclaimed, country and folk singer-songwriter. Yet, that's exactly what Gus MacGregor has done.
Becoming a polar opposite to the figureheads of the modern music industry, penning all his own songs and crafting a distinct, acoustic sound, all the while still retaining a charm that cements how ordinary a man he really is. Paul Shepherd caught up with Gus to talk touring, musical influences and what the future holds.
Your fourth studio album, "Dead Horse", is coming out in January. What's the main theme behind the album?
It's mainly just about looking at this time in my life. You get to this point in your life and start weighing up a lot of things such as, what makes you laugh and where do you want to go; your ambitions change.  I find it's a mixture of that and to sort of put in order the priorities in life, and that sounds very grand, doesn't it? But it's just about trying to look at things with a bit of a laugh.
Your main influences range from older rock and roll bands to folk and country acoustic music. What are some of the main influences on the new album?
I think my song writing is more and more influenced by who I think are the greats; topical songwriters including Loudon Wainwright III, Tom Lehrer, and your '60s and '70s songs. I've been listening to a lot of those guys and I just like the way that they take honest, true feelings and make them into something that I find more interesting.
Sound-wise, the album's got very much the sound of what I've been listening to a lot of; the early '70s Dylan stuff – there's an album called 'Desire' which I'm borderline obsessed with, it's just got such a warmth to it.  There's a fella that I work with and he uses a lot of old-fashioned bits of kit in the studio, old compressors and old stereo effects, to hopefully give it the sound and the flavour of a new album that you've just discovered.
You've name-dropped quite a few songs off the album on your official website. If you had to choose any of the new tracks, which would you pick as your favourite song?
At the moment, probably: 'Football Days.' It's difficult because it depends on your mood, I suppose.  It was very personal and it was very much my experience of my youth football team, and looking back on that with my own children, I thought that's a very personal thing and not many people are going to get that, but whenever I've played it to anyone, they've all said "that's exactly how I look back on my football days.  It's like picking one of your children, really, picking your best song, and I couldn't say that. But, it could probably change tomorrow!
Being in industry for quite a while, what are some of the things that really make you feel proud of yourself?
The thing that gives me the most satisfaction as a songwriter is when somebody is playing me a song and I pick up the guitar and play to them the song they've played and I can add something to them. That's the only thing that matters really.  I mean sometimes looking back and I don't love looking back, I find I try to stay in love with the moment and what matters.  If other people like the songs then it's great, but on the other hand if they don't, the most important thing is that I like it and I still feel like I've created something of value. That's what I like about songs, you create something from nothing, but it is very fragile, so I don't know.
You don't show any signs of slowing down.  What's next for Gus MacGregor?
I've realised that perhaps the lens is focusing more and more on me being what I would describe as a storytelling songwriter. I think more and more about the performance, a bit more about: how exactly do I want to put this idea into that song, and how can I entertain people through that, and that's it really, just to continue to own it in the same way.
I just want to get as many interesting ideas and thoughts as I can into each line, and that's my goal, and I'll never get to the point where I'll think, "oh that's it now", it'll never get to that point, and I know it won't, but that's my journey.
You're touring all over the place in the new year in support of the album, where are you most looking forward to playing?
Well I'm hoping to get up to Cumbria, there's a couple of things going on that could come off, I'll see around the end of January about those, but, I'm hoping to play Stepping Stones festival in Carlisle, I'm really looking forward to that. I'm also going to be playing in Blackpool, my hometown, got a lot to do, but nothing's been confirmed at the moment. I'm just trying to get things together, but watch this space.
Gus MacGregor
Gus MacGregor
Gus MacGregor