Food Glorious Food!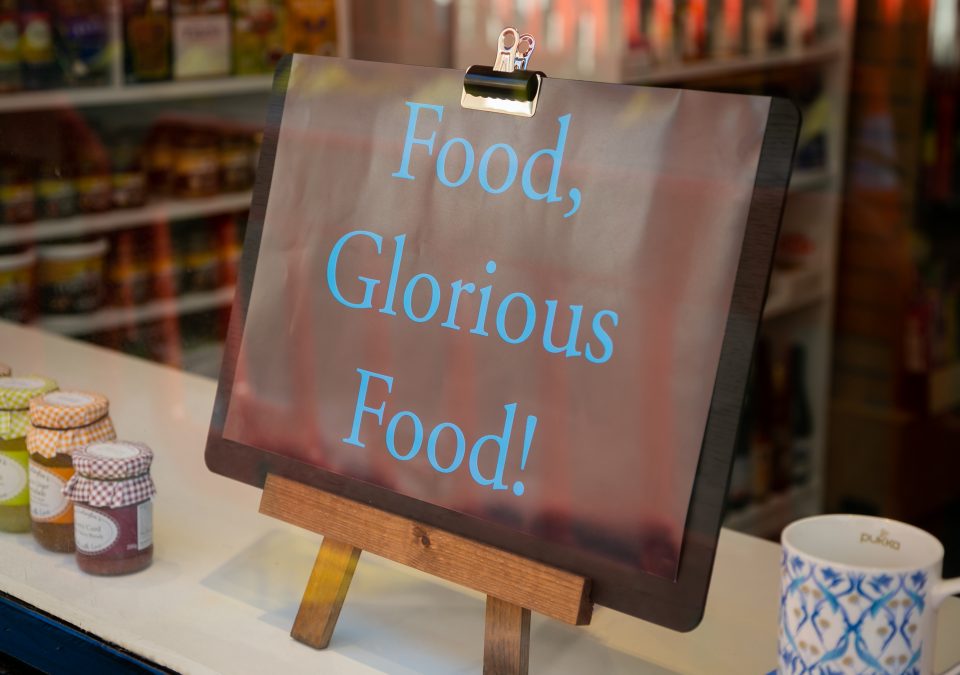 There's a new food shop in town and it might seem familiar. Food Glorious food recently opened their doors, having left the indoor market where they have been trading for over 10 years.
Adam and Dawn have taken a huge leap and have now moved into their own building, but don't worry they are still selling their fantastic products, they just have room for more! Adam said: "Moving was a huge decision for us, we had spent so long in the indoor market we knew we were ready to spread our wings There's lots more space which makes it much easier for people to find what they want and also have a browse."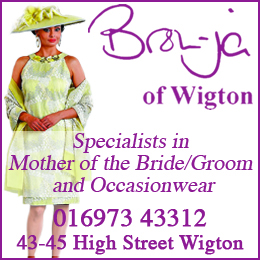 The move means much more space, which means more fabulous products! From organic teas to local lemonade's they have it all. They even have a whole section dedicated to local producers, Adam said: "We think it's really important to support local businesses because they are offering a unique product that won't be available in the big shops. Also, when its local it means the produce doesn't have to travel as far, which makes it more eco-friendly and of course we know how hard these producers work, we want to give back to them as well."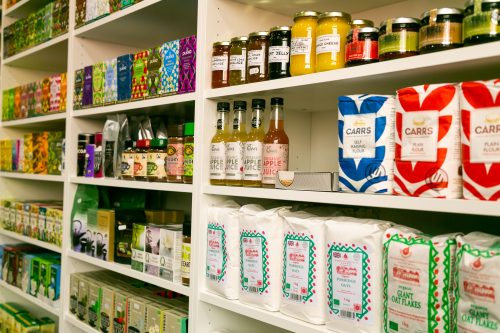 Food Glorious Food champions some fantastic local producers such as Bruce and Luke's Coffee, Molly Rose Lemonade, Claires handmade and many more!
If you are looking to re-stock your cupboards, they have a variety of staple foods available such as lentils, sauces, pastes, herbs and spices and baking products. The list goes on and on.
If its sweet treats you are on the hunt for then look no further. With a whole section dedicated to chocolate you may find yourself struggling to leave. And there really is a chocolate bar for everyone with a huge selection of vegan options available, no one need go without their chocolate fix.
But if sweets aren't your thing then you will still find something to satisfy your snack cravings, their shelves are laden with yummy treats. Everytime you look you'll spot another tantalising treat calling out to you!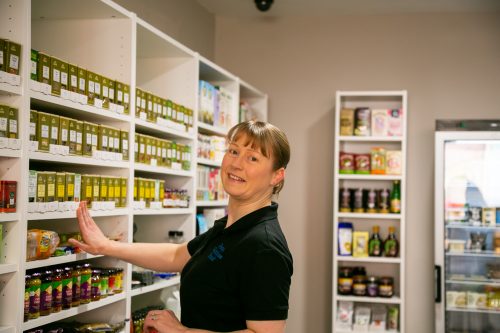 There are many more vegan products available, they even have their own mayonnaise! Their free-from section includes products that are gluten free, vegan and they have a variety of sugar free goods, Adam said: "We have something for everyone, you don't have to be a health conscious person to enjoy the products we sell, you just have to enjoy quality food!"
But don't worry, although they are now primarily a food shop, they are still selling their eco-friendly cleaning products and their range of natural skin-care products!
If you are looking for great quality, affordable and local produce then Food Glorious Food is waiting, pop in and say hello.
Drop in and have a browse, give them a call on 01228 546 853 or you can visit www.food-glorious-food.co.uk