Find your Festive Cheer at Lanercost Priory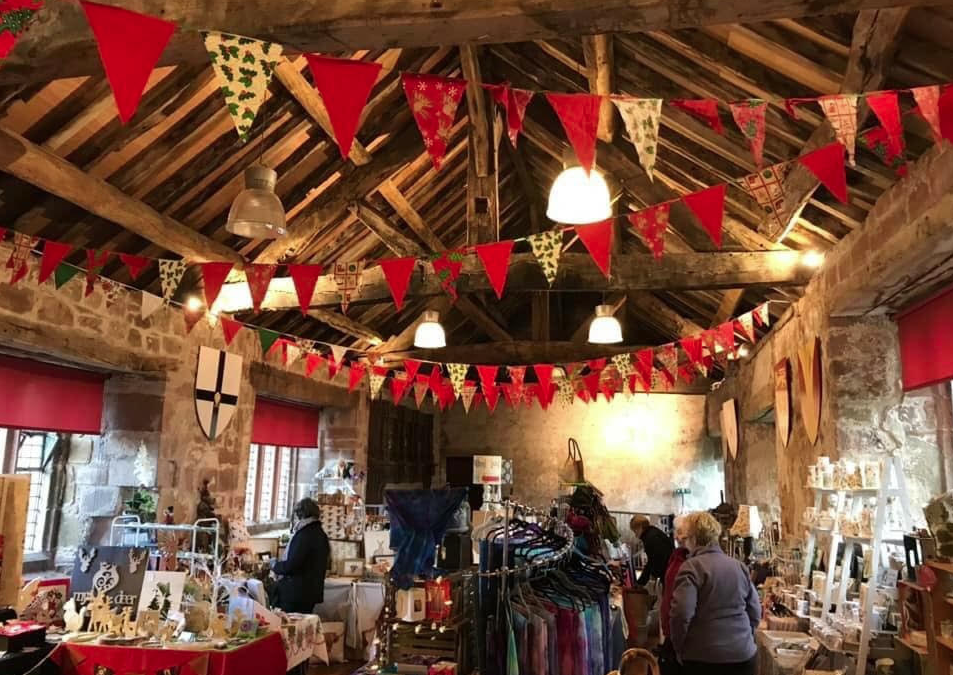 If you need to boost your Christmas spirit then a visit to Dacre Hall at Lanercost Priory will get you feeling festive and kick start your Christmas shopping.
The four-day craft fair runs from the 22nd of November to the 25th and is held in the oldest village hall in England.  The Hall forms part of the 12th Century Lanercost Priory and a trip to the Christmas fair will give you the chance to make a day of it and experience the beautiful Irthing Valley with Brampton, Talkin Tarn and Hadrian's Wall only a few miles away.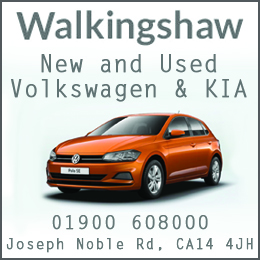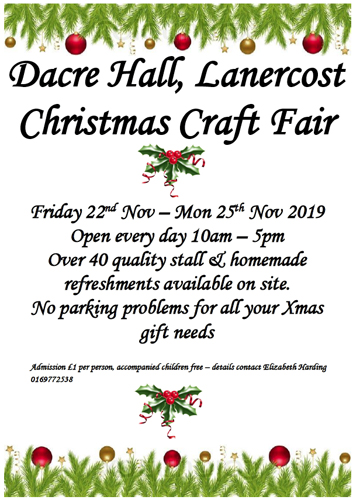 The ancient hall is spectacular in its own right and has some important examples of sixteenth-century wall painting, albeit only traces and the atmospheric hall makes up part of what was originally a single room where the Dacre family would have entertained in style.
This ancient monument is beautiful with it's wonderfully restored roof beams and its intimate feel will be bolstered further with cosy charm once the decorations and stalls are laid out.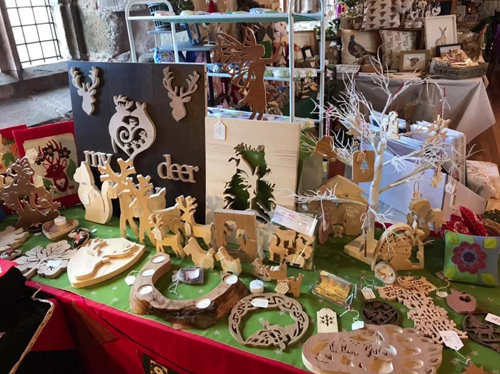 Organiser Elizabeth Harding assured us you won't be disappointed:  "We work hard to make sure we have a great range of quality items in the craft fair.  We have over 40 stalls selling all sorts of things like glassware, ceramics, jewellery, cushions, felting, soft toys, hornwork, paintings, candles, walking sticks, cards and local honey.
We also have brilliant food like soups, sandwiches, quiches, salads and a range of fabulous cakes.  We serve meals all day and on Sunday there is a lovely roast dinner available."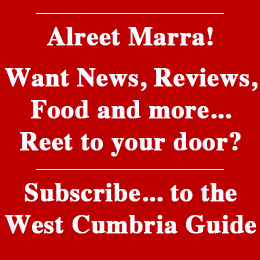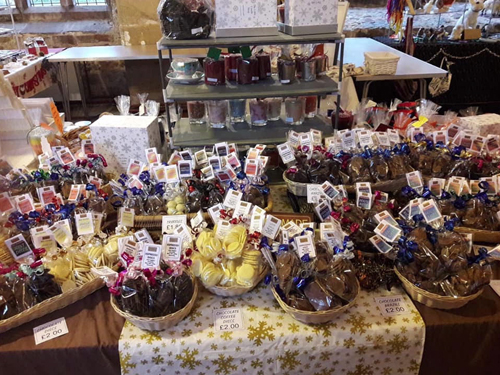 The Dacre Hall Christmas Fair is more than just a craft fair, it's an experience and will kick start your run into your festive period.  Dacre Hall is a registered charity and, can donate to their bric-a-brac table and sales will help the upkeep of the historic hall.
There is plenty of free parking and the one pound admission will go to maintaining the hall.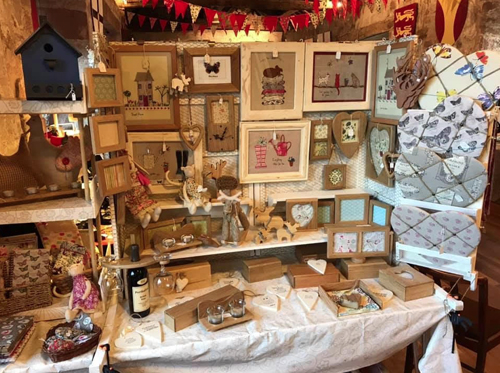 The fair runs from Friday 22 to Monday 25 of November and is open 10 am – 5 pm daily.