Cumbria's Stone Circles: Blakely Rise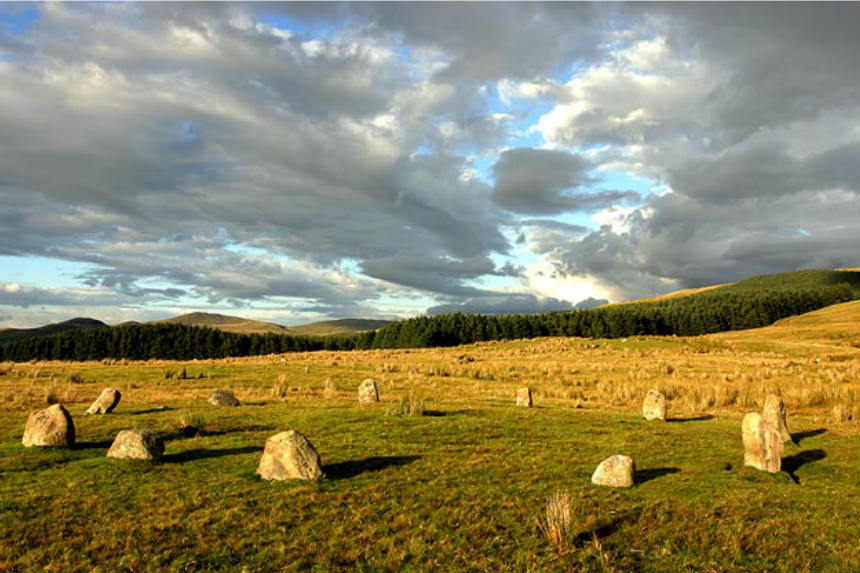 When you hear the words 'Stone Circle' it's more than likely you'll think of Stonehenge or Avebury. However, our county has its very own selection of monolithic rings dotted all around Cumbria's vast open countryside.
In the previous edition of The West Cumbria Guide we explored the most well known monolithic ring in our area, Castlerigg Stone Circle. In this next instalment of our Cumbrian Stone Circles series, we will be taking a better look into the stone circle of Blakely Rise.
Known locally as the Kinniside Stone Circle, Blakely Rise is probably one of the least visited in the area. Consisting of 11 stones which are said to be made of local granite with a possible cairn centre, the circle measures just 18 metres in diameter, making it a relatively small site. The tallest stone measures just 1.15 metres in height.
Unlike Castlerigg, Blakely Rise is not as it was originally built and over the years has been reconstructed while the base of the stones has been set in concrete. It is believed to have been rebuilt by a Doctor Quine of Frizington in 1925 after a local farmer apparently dismantled the circle to use the stones for gate-posts. How accurate the reconstruction was is not known, and rather than dating from the Bronze Age some people believe that the circle is in fact a modern fake.
One of the best aspects of Blakely Rise Stone Circle is the stunning setting in which it can be found. Sat among the moorland and surrounded by the open-topped hills of Cold Fell between Ennerdale and Calder Bridge, the breathtaking views are definitely worth seeing.  On a clear day there are excellent views to Whitehaven on the coast, and on to Scotland and the Isle of Man. Although, the site is grazed by sheep so be sure to keep your dog on a lead if they come along.
To access the circle – take the road to Ennerdale Bridge from Cleator Moor, following the river. Turn right at Longmoor and continue for about a mile, pass over a cattle grid and look for the circle on your left a short distance from the road as you reach the top of a rise.
Share It: