Coming in from the Fringes, Carlisle's got it made. August 23rd – 25th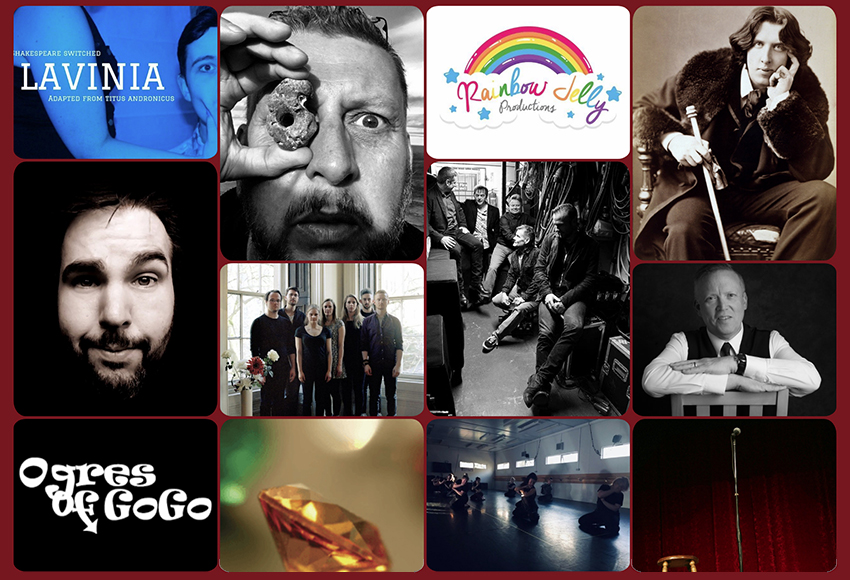 When it was announced that the Carlisle fringe festival would not take place this year there were a lot of people left with shows to perform but no venue.
A group of local artists and business owners wondered how hard could it be, and decided to run the festival themselves.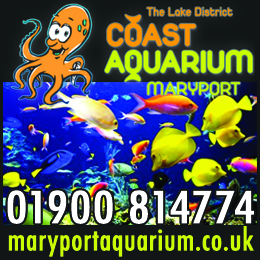 It turned out it wasn't so straightforward but The Carlisle Collective Fringe is gaining momentum and organisers can't wait for a wealth of homegrown talent to hit the streets on August 23rd – 25th.
Organiser Grace Ryder explains how the Carlisle Collective came to be: "For three years there has been a Fringe Festival in Carlisle, which was run by a different company, and they announced they were going to cancel it this year.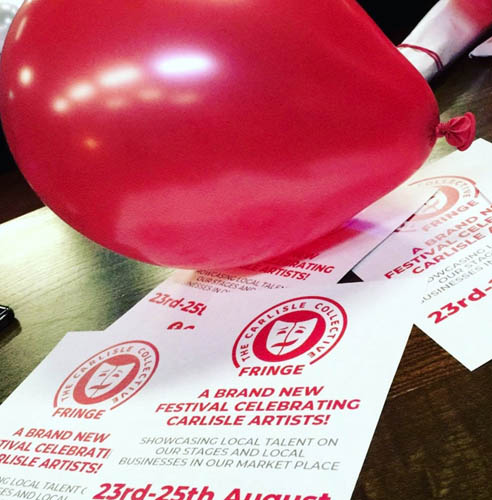 We had friends rehearsing their performances and then, quite suddenly, it just wasn't going to happen.  So a group of us came together and said let's do something.  We thought there was enough of us with the contacts and the knowledge and we got on with putting it together."
The collective only came together in February this year but had to hit the ground running as they unite Carlisle's performing arts community.
"It's community-led and we encourage as much input from everyone as possible.  Nearly all the performers are from the Carlisle region which reiterates our emphasis on the local community."
The driving force behind the collective is eight artists, business owners and practitioners who call Carlisle their home. The group have varied backgrounds, training and experiences but they all have the same goal – to provide a platform for Carlisle talent.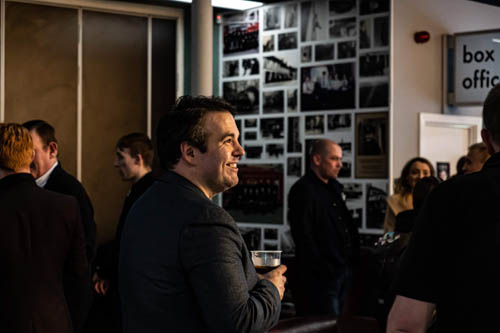 "It's going to be very different from the previous festivals," said Grace. "Because we are non-profit, the focus is very much on helping the community and local artists.  We are artists ourselves and we care passionately about it.
It's community-led and we encourage as much input from everyone as possible.  Nearly all the performers are from the Carlisle region which reiterates our emphasis on the local community."
This years fringe will take over three venues in the heart of Carlisle's historic quarter: They are the Assembly Room,  Methodist Central Hall and the Old Fire Station.  There will be performances both inside and out to help keep the festival accessible.
Running from 10am until midnight each day there will be original theatre, dance and a lot of local music.  Local companies are onboard to offer health and wellbeing workshops.  Have you ever thought about attending a laughter workshop?  Then look no further than the fringe.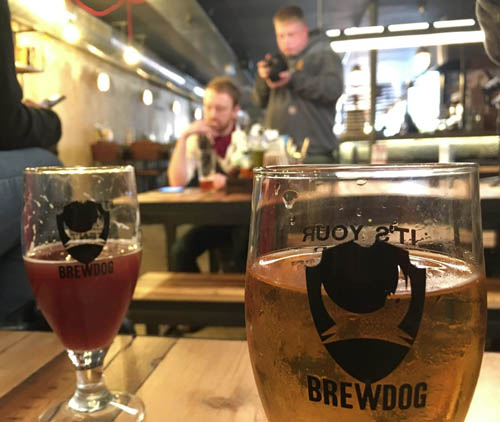 An array of fitness classes are on offer but they will focus more on the mental aspect of health rather than working participants into a state of exhaustion.  The festival focuses on community happiness and mental wellbeing.  Whether that's entertainment or dealing with a serious issue through the context of a play.
There will be art workshops as well as theatre and photography, which should help get people's creative juices flowing.  An indoor market will take over the Methodist Centre where businesses and performers will come together and it should make for an exciting days shopping.
There will also be exhibitions, poetry readings and a series of afternoon lectures.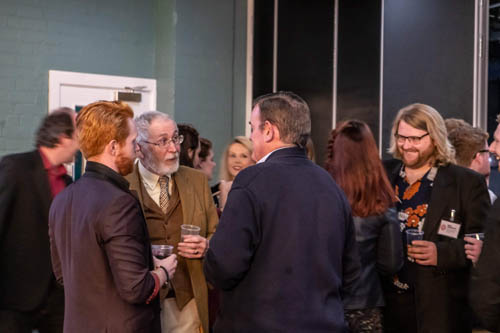 Many events are free, and if there is a charge, it's kept to a minimum explained Grace:  "Profit doesn't seem to be high on the agenda for anyone, people have given us help and their time for free.  It's been amazing how much enthusiasm there is for something like this.
A lot of the bands just wanted the opportunity to play somewhere but theatre groups need to recoup the costs of costumes and the like.  We wanted to do a shorter festival than in previous years.  Short but high quality, simple but really enjoyable."
Carlisle is going the extra mile to make the festival a success so keep an eye out for the signature ale of the festival from Brewdog.
"It's been a tough learning curve," said Grace.  "But it's been a great experience and we've picked up a lot of new skills along the way. The organisers see this as an investment in Carlisle and we want to see the fringe grow and continue."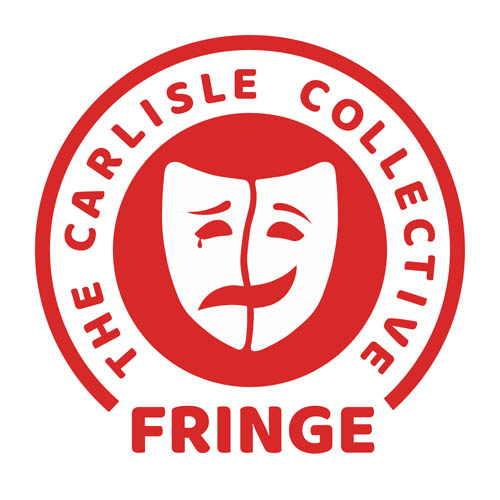 Details of acts and events can be found on the website at www.carlislecollective.co.uk
Tickets can be bought online or at the tourist information office.
Share It: