Come and join in with Carlisle Sings
"Carlisle Sings" choir meet weekly at the Vineyard Hub in Denton Holme. The idea was the brainchild of Rhoda and Andy Fearon who are the pastors of the Carlisle Vineyard church.
It's proven that singing has positive benefits on physical and mental health and the pair felt a choir would give people the opportunity to come together, forge relationships, have fun and help their mental wellbeing.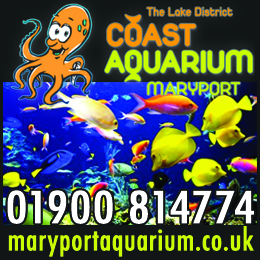 Rhoda approached Cameron Mitchell who had just completed four years at the Royal Academy of Music and graduated in vocal studies.  Cameron grew up in Carlisle and sang at the Cathedral before going to university.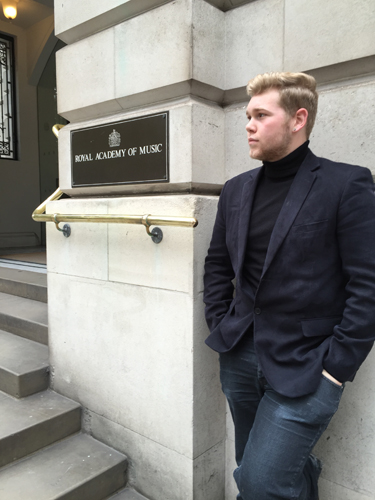 He has sung around the world, which includes backing Kylie Minogue two years running at the Royal Albert Hall.  With experience leading the National Youth Choir of Great Britain and the London Youth Choir, Rhoda felt Cameron was the perfect candidate to champion the choir.
"They are a really hard-working group of singers," he said.  "The great thing is we have achieved some great things while also having a laugh.  We are working to get a confident group that will lift to the level we want to go next.  They're are a great bunch and our concert later this year should be something special."
 The choir are always on the hunt for new members (men are always in short supply), no previous singing experience is required, there are no auditions and you don't need to read music.
Would-be choristers can simply turn up and allow Cameron to work his awesomeness as the group practice gospel, traditional, folk and musical theatre numbers.
Fun, friendship, community and achievement are core values for the choir.  Pam is an Alto and she looks forward to Monday nights:  "I find choir very enjoyable. Cameron is an excellent teacher and I feel my singing, in particular my diction, has improved."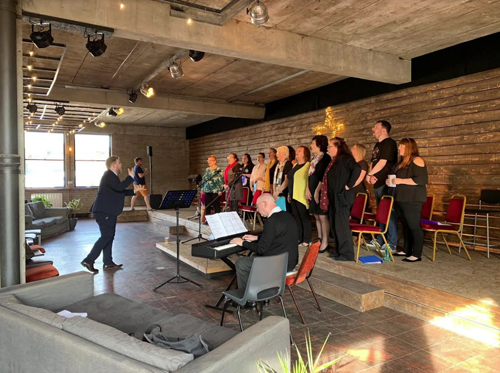 They might have formed last September but numbers are increasing.  The 20 odd members have performed concerts at Christmas and Easter and are planning further shows.
Head down to the Vineyard Hub from 7.30pm on Monday evenings, all they ask is for £3 each per session.
Visit www.carlislevineyard.com/community-choir or contact Cameron on 07950 021019 or email him at cameronmitchelltenor@gmail.com
Share It: