Cockermouth Ukeleles arrange fundraising event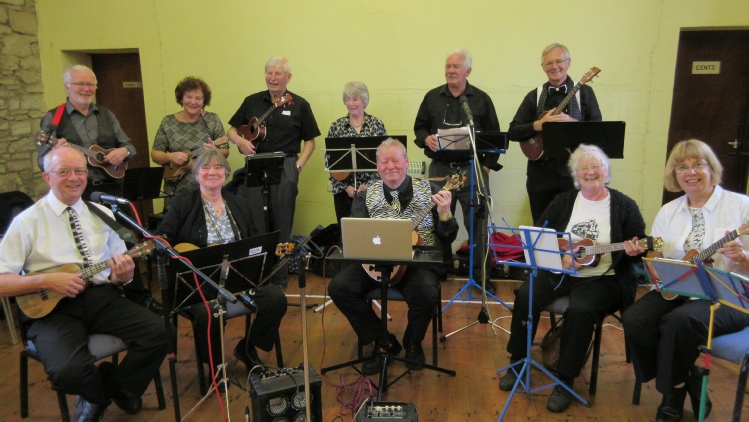 A Cockermouth-based band will be performing to raise money for a good cause.
Cockermouth Ukeleles are set to entertain passers-by outside Booths of Keswick on Saturday 26th May. Fundraising will begin at 1pm, where the band will play a unique selection of feel-good singalong ukelele music.
All proceeds raised will be donated to help fund efforts to renew the Keswick to Threlkeld footpath, which was damaged due to Storm Desmond. Cockermouth Ukeleles hope to entertain crowds who will dig deep for a good cause.
For more information about Cockermouth Ukeleles, visit www.cukes.co.uk.