Carlisle Gets it's Rhythm Back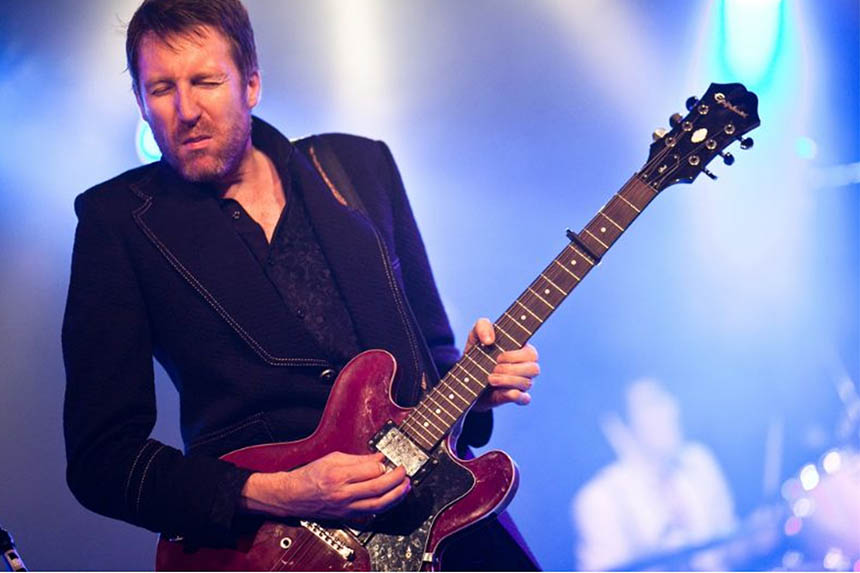 The famous Carlisle Blues and Rock festival makes a comeback at the end of this month, with a whole host of top notch headliners.
Back by popular demand, the festival returns on the weekend of 29 – 30 September, with a line-up of internationally renowned acts. The first event since 2013, will see ex-Whitesnake star, Bernie Marsden, multi-award winning Kaz Hawkins and straight from the USA, Sari Schorr and the Engine Room. Joining them is a collective of some of the finest musicians to emerge from the British blues scene in recent times; they go by the name of The Boom Band.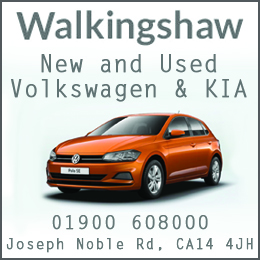 Arran George sat down with Jon Amor of The Boom Band to find out more about his musical career, his time as a member of the highly acclaimed band, The Hoax and his solo albums, which now hold cult status among blues fans across the country. And of course, if he's ready to rock Carlisle.
How did you get started in music?
We're going back 25 years here! When I started playing the guitar I never thought I would make a living out of it, but then Rob and Jeff Davey – who formed the hoax with me – had great ambitions and wanted to form a band. We started gigging round the local area, then branching out to the rest of the country. Before we knew it we had Warner music wanting to sign us up. It was a pretty easy ride, not like it is nowadays.
What drew you to playing the blues?
I've been asked this before and I've never really had a satisfying answer. I just think it's a form of music that's so honest, pure, soulful and unpretentious. I think in retrospect that's what drew me to it. I didn't know it at the time, I just loved hearing all of the great blues acts. It was the raw honesty and unpretentiousness of it that really drew me in.
Who are your heroes?
Well from a guitar playing point of view I would say B.B.King, Buddy Guy, Stevie Ray Vaughn, Hendrix and Clapton – all the obvious ones really. However, a lot of my heroes are songwriters, like Elvis Costello, James Taylor, J.J Cale. He is probably my ultimate hero. I love the songs he wrote and the simplicity with which he wrote them. I like to take on all sorts of influences.
Can you tell me how The Boom Band began?
It was the brainchild of Matt Taylor (one of four guitar players), he's the captain of our ship. He just called up a bunch of guys that he liked playing, hanging out and drinking with and I was lucky enough to be one of those. He called us all together and we made a record in his house. We had a great time making that record and hopefully we'll get the chance to make a new one. I would like to do more gigs with Boom but were all so busy doing our own thing that it's very hard to get us all together in the same room.
Where do you see the future of the guitar music?
I don't think the guitar will ever die out for good. I know that there's precious little of it in the mainstream at the minute. There doesn't seem to be a mainstream scene at the minute. Like back in the 70's we had punk and then there was grunge and Britpop, things that people bought into as a scene. It might be because I'm old, but everything seems very diluted now and I think social media has a lot to do with that.
I think there will always be a place for the guitar though, because it's iconic, it's primal, you know? There's nothing like plugging in a Fender Stratocaster and giving it a whack. I don't know if that can be replicated by anything else.
So, are you excited to be playing at Carlisle again?
You know what? And I say this with my hand on my heart, Carlisle is one of my favourite places to play in the country. I know a lot of musicians say that about wherever they play but I've spent a lot of time in that town and I know it like the back of my hand. I've got a lot of friends up there.
Anytime I get asked to play up there I jump at it, because there's something about the area, people are so passionate about the music and are very knowledgeable and grateful that someone would travel up and play for them. It's very noticeable that the far north of England has a lot of heart and soul. I say this to people when I'm up there and they think I'm just saying it, but it's the absolute truth man, I'm really looking forward to it.
The Boom Band will play at Carlisle Blues and Rock Festival on Saturday 30 September. For tickets and more information visit www.carlislebluesfestival.com