Ride Like A Girl: Meeting The First Female Blood Bikes Cumbria Chairperson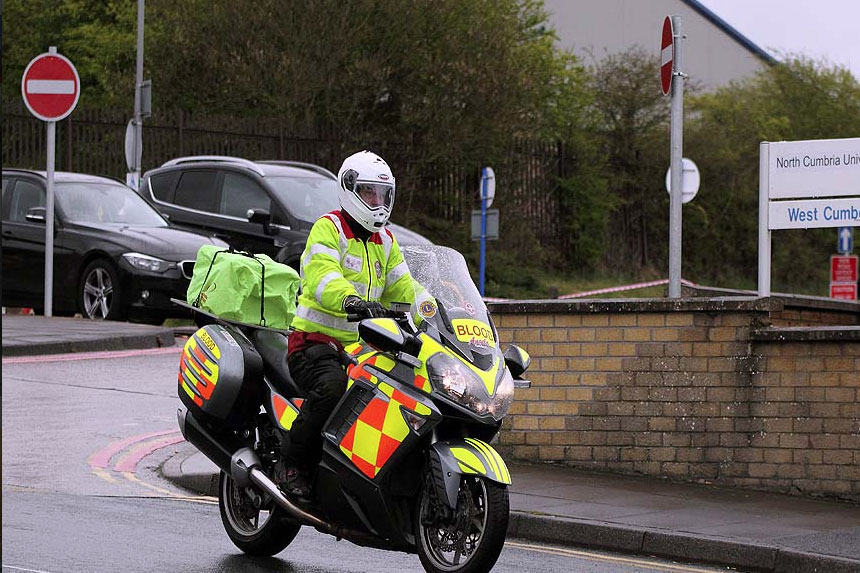 ​ A local woman has made history as Cumbria Blood Bikes' first female chairperson, but helping others is in her blood.
There are few more worthy pursuits than donating time to a charity which transports vital blood and medical supplies throughout hospitals across Cumbria. For one local woman, this has meant breaking the mould to become the first ever female Blood Bikes chairperson – not only in Cumbria, but perhaps even nationwide.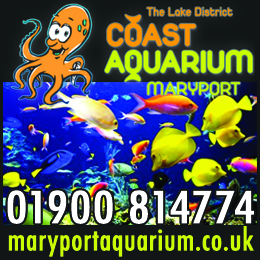 Anne Marie Moffat became the first female driver for Cumbria Blood Bikes just over two years ago and she couldn't have imagined the journey it would take her on. "I was quite humbled really," she explained. "It was a surprise when I went to the labs, because in the labs it has always been men. When I landed there was a female at the door, so they were all a little bit amazed."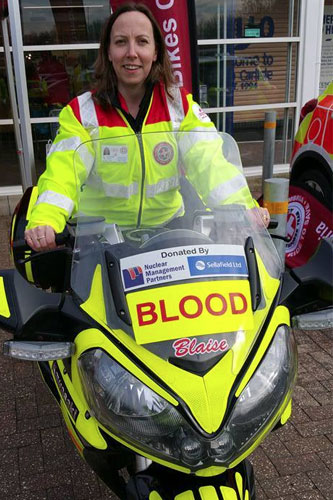 Yet in this male-dominated organisation, the support she has received along the way has been integral to her reaching her destination. "I've felt very supported, by my family, my friends and the members of the group," Ann Marie admitted. "Without the support of the group I wouldn't have been able to do it really."
Still currently the only female driver for Blood Bikes Cumbria, as chairperson Anne Marie hopes to inspire other women to get involved by launching a recruitment campaign for females. "It is male-dominated, and you find that everywhere," she explained. "It would be great to see more females."
However, while Blood Bikes Cumbria ride across the county, delivering out-of-hours transport 365 days a year, not all members need to take to two wheels. Anne Marie explained: "We also have controllers and everything that we do is all in-house."
Controllers are essentially the hub of the operation and this vital task can be carried out at home from a dedicated app. Explaining how it works, Anne Marie said: "Controllers work from their laptop and their phone. The hospital will ring our switchboard number which goes through to the controllers, who can dispatch our riders instantly.
She added: "We do have female controllers, but we'd definitely like to encourage more women to get out on two or four wheels."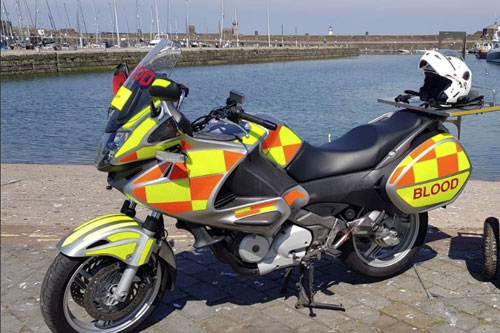 In addition to volunteering with Blood Bikes Cumbria, Anne Marie also works three jobs and cares for her family, but takes the challenges of juggling her personal, professional and voluntary roles all in her stride.
"Sometimes I do burn the candle at both ends, but at the end of the day things need to get done," she said, matter-of-factly. "Blood Bikes run parallel to my family and work commitments and I realise that everybody's time is precious."
This understanding that time is of the essence makes Anne Marie all the more appreciative of the volunteers who help keep Blood Bikes Cumbria on the road. She added: "Even if you give us a hand for an hour, that hour is worth more than anything to me because I know people have given up some of their own time to help out our group."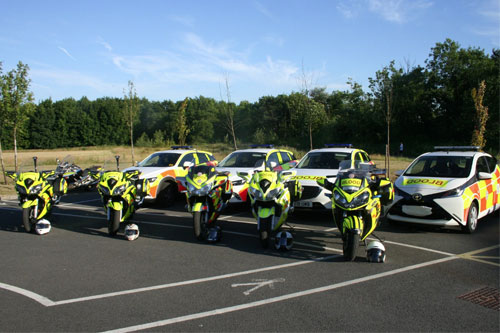 But how does it feel taking on such a rewarding job? "It means everything to me," Anne Marie said. "When you go into a field and meet somebody and they say 'my husband, wife, or child wouldn't be here today if it wasn't for a blood bike', that's when it really hits home. I know how important our role is within the community, but when you put a face to it that's when you realise just how vital the Blood Bikes are."
It's a matter of life and death and riding to save 365 days a year, these selfless volunteers – both men and women – are making Cumbria incredibly proud.
Blood Bikes Cumbria are currently looking for volunteers from all backgrounds and would be particularly to keen to hear from women who would like to get involved. For more information visit @bloodbikescumbria on Facebook or call Anne Marie on 07929 253822.
Share It: