AKA The Music of Noel Gallagher at the Solway Hall
15 February
The Solway Hall in Whitehaven is expecting a big turnout for AKA The Music of Noel Gallagher on Friday the 15th of February.  Featuring classic Oasis tunes and music from Noel's band The High Flying Birds the event is sure to raise the roof, if history is anything to go by.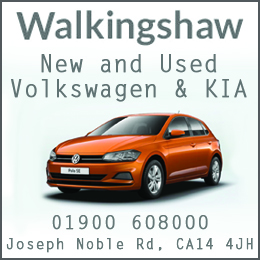 According to lead singer Mark Rothery it's all quite unexpected.  "The band only came together for a one-off gig.  It was for Macmillan Cancer Support at the Rosehill Theatre, it was pretty rowdy but it went really well. We enjoyed doing it and we thought we'll do it again if there's a demand."
The band didn't actively go out looking for gigs but being good friends they kept practising together and then Danny from the Yellow Earl asked if they'd be interested in doing a fundraiser for Mind, the mental health charity and the Special Care Baby Unit at West Cumberland Hospital.  That went so well the band decided to put on another show.
"We offered another gig to Rosehill but they were very polite and declined.  They hadn't forgotten the last one, I don't think they were quite used to everything being so raucous.  There were people on shoulders and some on the seats, the crowd had a great time and it was just all that stuff that goes with a good gig."
The band which is made up of Mark Rothery on vocals and guitar, Steven Tubman lead guitar and backing vocals, Chris Greers on bass guitar, Andrew Henshaw on drums and Nick Smith on keyboard decided that the best venue to stage their next gig at was the Solway Hall.
"We looked around at alternative places and the Solway Hall is a big venue so we just thought sod it.  It's not going to be just us, we've gathered a fantastic group of support acts. There's The Reptilians, Northern Threads and Springfield which we think is the best bands that Whitehaven has to offer.  So all those guys do their thing and then we come on at the end and perform all the songs everybody loves to sing."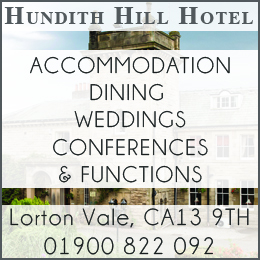 To buy tickets visit www.thesolwayhall.com