A Circuit of Whiteside, Hopegill Head & Grisedale Pike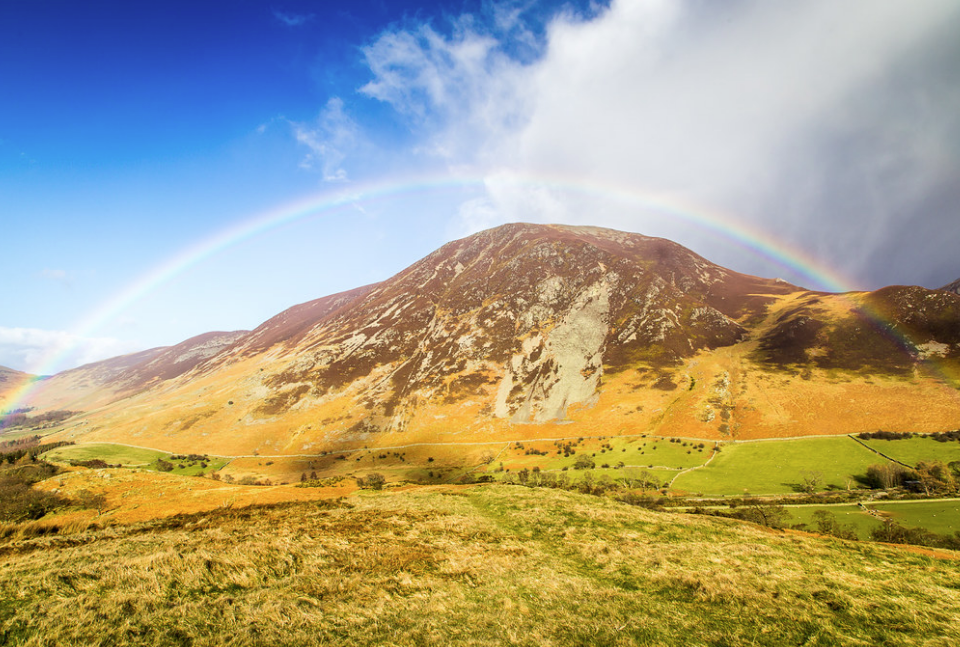 Length – 7.5 miles / 12.2 km

 

Ascent – 2510 feet / 761 metres

 

Start – OS grid reference NY158207

 

Lat 54.574476 // Long -3.304036

 
As the road from Cockermouth and Lorton approaches Crummock Water there is a car park with a telephone box at Lanthwaite Green. From the car park you can see the exit of Gasgale Gill between the slopes of Whin Ben and Grasmoor.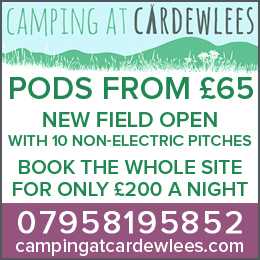 Cross the upstream footbridge and immediately take the steeply rising path to the left up the face of Whin Ben through heather and gorse.  Avoid all paths traversing right towards the gill.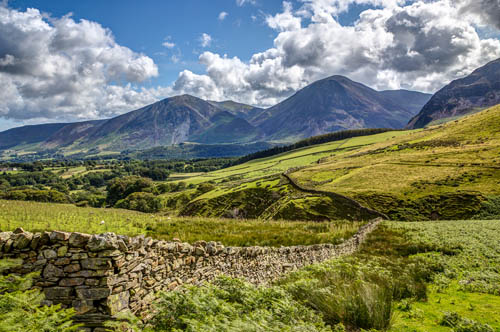 This is the best route up according to Wainwright and here the work begins. There are 3 steep sections along the way when hands need to be taken out of pockets.  These all involve some enjoyable and safe clambering, though descending this way is not recommended.  
The west top has traditionally been regarded as the true summit of Whiteside, although it's lower than the east top which lies further along the ridge.  A modest cairn sits on a rock plinth and Crummock Water can be seen from the top.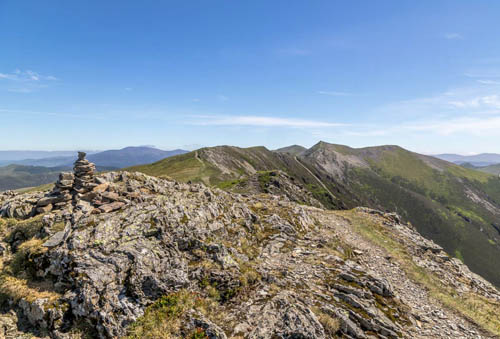 The ridge leading to the summit consists of easy rock steps at first, gradually easing to a broad path to the summit at 2319ft, of the total ascent of 2500 feet on this route, you have already climbed 1800 feet in the first mile and a half.  
Stretching out before you is the almost level mile long ridge leading to the conical peak of Hopegill Head.  It requires some head for heights with impressive drops off to the south but the path is level and on a clear day there are views of the Solway Firth and the mountains of Southern Scotland. 
The small, rocky, summit of Hopegill Head is an excellent viewpoint.  Descend south-east from the summit taking care to avoid the huge drop to the left down the vegetated cliff of Hobcarton Crag. The col between the peaks is marked by some small pools after which a short slope leads to the summit of Grisedale Pike.  There you'll see the village of Braithwaite below.  Further off is Keswick with its backdrop of Skiddaw and Blencathra.
Retrace your route for half a mile and immediately after recrossing the subsidiary summit, take a path to your left to reach Coledale Hause which is the main "crossroads" of the North Western Fells.  
Liza Beck drains Grasmoor and Crag Hill and reaches the hause before turning west and dropping down a series of waterfalls into Gasgale Gill.  
Our path takes the right bank of the beck dropping steeply into the depths of the gill. After about half a mile the path levels and follows the beck downwards between the impressive walls of Whiteside and Grasmoor.  The path hugs the beck down a series of short rock steps which look harder than they are and soon enough the footbridge is in sight which signifies the end of this thrilling walk.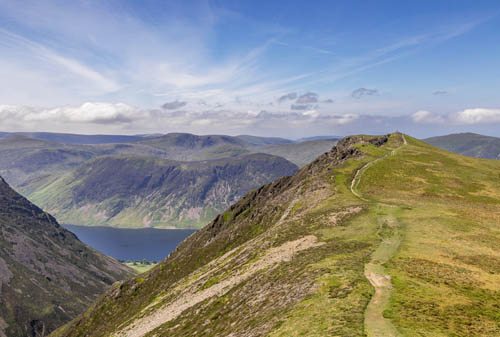 This walk is suggested by Andrew Locking who is a keen local fell walker.  For more information on his walks visit www.andrewswalks.co.uk 
Photos by Andrew Locking 
Share It: