Harbour Fest Programme for the day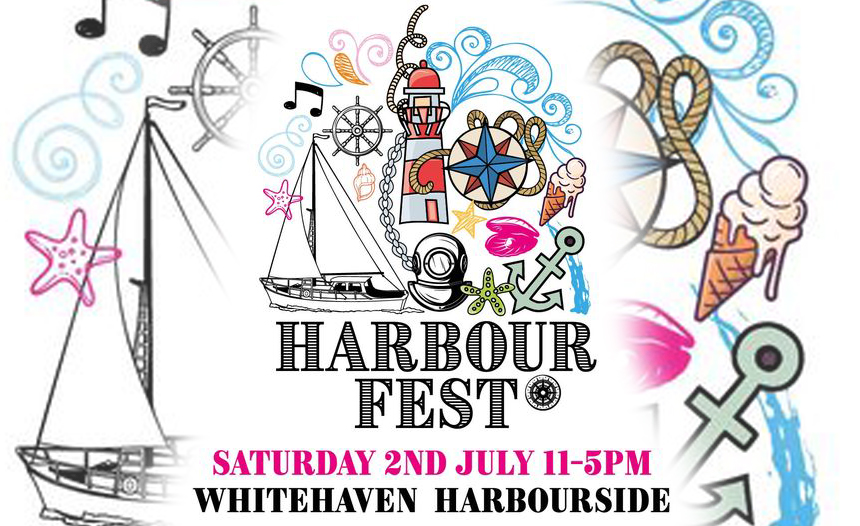 Rosehill Theatre and Whitehaven Harbour Commissioners are proud to present the very first Harbour Fest in July 2022. The festival will feature live promenade performances, music, arts crafts, and lots more, which will illuminate the unique harbour of Whitehaven and celebrate the local creative community. The event will be free and open to all.
The event is committed to providing affordable and accessible events for families of West Cumbria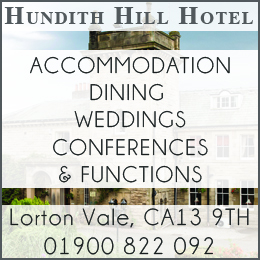 Programme for the day
Street Performances along the Promenade
11am – 4:30pm
Throughout the day there will be a series of walkabout and street performers including the following;
Out of The Deep Blue by Autin Dance Theatre
In a not-too-distant future, waves wash Eko, a sentient Sea Giant, onto the shore.There he encounters vulnerable Violet. These two beings-an ancient creature, and a young girl-offer us their stories: an impactful dialogue around our earth's climate emergency told through dance, movement and masterful puppeteering. Ideal for children and family audiences, but it is a promenade performance about the power of understanding that speaks to the world at large. https://vimeo.com/710772138
She Sells Sea Shells Set dressing / Costume by Tiny Wild Fox performer Jayne Davies.
"She Sells Sea Shells" is a Sea Shell Story Teller. Once an hour, on the hour, she will push her barrow full of shells along the sea front and take up residency on her barrel. She comes with a series of blue (weatherproof) cushions, umbrellas for audience members and will draw in a little crowd to tell them tales of her time growing up along the Cumbrian Coast. Tales of cockling at high tide while avoiding those pesky jelly fish, watching sailors haul in their catch, beach combing for treasure, cheeky seagulls, and watching for mermaids at sundown!
The Chip Thief (inspired by albatross fly by) by Tiny Wild Fox and Rag Tag Arts with support from Tall Tree Theatre (Albatross fly by)
Dressed as a fish and chip seller in traditional tabard and white cap our puppeteer will manoeuvre a giant sea gull puppet along the harbour, swooping down over passers by it attempts to "steal its lunch" from the unsuspecting audiences, the puppeteer continually apologises for her cheeky friend but equally has no control over them!
Catch of the day by Circus performers via Matrix Circus, Costumes created by Rag Tag Arts
2 fishermen tower above the audience. These stilted performers are sailors. Weathered by the sea but bright and friendly they show audience members their catch which can be found in the nets they drag along behind them.
The Jelly Fish Catchers created by the the wonderous funder storm
2 child like characters run along the harbour side, excitedly engaging passers by as they tell them the tale of how they caught the jelly fish they carry with them. The two characters, alike in appearance are dressed in tattered shorts, braces and matching striped T-shirts they carry with them Jelly Fish Puppets which they proudly show off to people they meet. They are bravest of the sea shore youngsters, most of their friends just catch mussels, fish and crabs but not these two … these two, are only interested in the excitement of catching Jelly Fish (and trying not to get stung!).
The Mermaid – "Long time no sea." by Fairly Famous Family
Steve the Frogman is looking for help with a fresh specimen in his mobile mermaid research lab he needs volunteers help him to find out more about mermaid behaviour and culture. Unfortunately Annette the mermaid is more interested in taking selfies, looking in the mirror and eating fish food. When the research does get started some Mermaid responses leave the audience startled, salty, and wet.
Folk in the Fells;
FolkintheFells is a community of folk who play music together in the Lake District; sometimes by the lake, sometimes in caves and basically wherever the wind takes them! Today, they'll be playing Songs by the Sea!
They'll be popping up along the Harbour front throughout the day and playing the main stage at 3:30pm to welcome the Harbour side procession
The Hub stage
11.30am – 5pm
Througout the day there will be live music from local acts including Emma Dockeray, Tom Salmon, Ebony Grace, Phil Lewthwaite, Cleator Moor Brass Band, Dischord Choir and Commited to Rock. As well as a very special performance courtesy of Folk in The Fells.
Making station
11am – 4pm
Along the harbour front we will have a couple of making stations for the family including an opportunity to make your own puppet and create your own clay sea creature.
Puppet Procession
3pm
Come and make a puppet at our maker station and then join us at 3pm at the Tesco end of the Harbour promenade where will be leading a puppet procession which will feature puppets made with the community in the build up to the festival and led by a drum performance.
Community stalls and harbour information
11am – 5pm
Throughout the day we will have a range of community stalls and local harbour information including Cumbria Wildlife Trust, The Beacon, The Rum Story, Whitehaven Harbour Youth Project and RNLI plus much more.
Share It: