Oak Tree Animals' Charity is giving away Golden Tickets!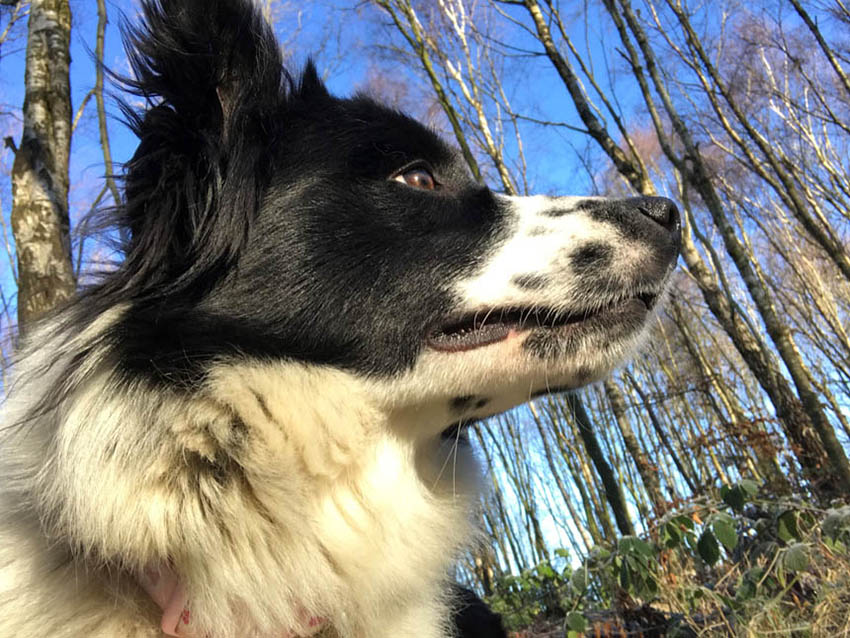 To celebrate their 110th Anniversary Oak Tree want to give their supporters the chance to win an amazing holiday!
Why take part?
It's a great way to support local animals in need while putting yourself in the running to win 7 nights in a holiday cottage in the Borrowdale Valley!  Only 660 Golden Tickets are available – you have a 1 in 660 chance of winning…
Here's how to get involved – be in the first 110 people in 2019 to…
… Join the Oak Tree Lottery.
For every £1 entry, Oak Tree receives 50p – you could win big too!
www.oaktreeanimals.org.uk/get-involved/donate/join-our-lottery
… Sponsor an Animal!
Several animals at Oak Tree will be there for life – for just £1 a week you can sponsor an animal and help support them for the remainder of their days.
… Hand in a completed Coin Card
Just £12 can buy an activity feeder; feed a dog for a week; buy a tin of Babycat kitten milk to hand rear a litter of kittens, or buy a week's arthritis medication for an elderly pony.
… Take on a Fundraising Challenge
This can be anything from a bake sale; a Facebook birthday fundraiser or a sponsored walk. Contact us to get your Mini Fundraising Guide!
… Give a home to a Collection Tin
These cheeky chappies are willing to accept any loose change and are looking for new homes throughout our region.
… Write & submit a 500-word Short Story
Get your creative hat on and celebrate the special bond between animals and humans in just 500 words. The overall top 110 winners across all the categories will receive a Golden Ticket. The DEADLINE for submissions is 1/10/2019
To find out more please email [email protected], visit www.oaktreeanimals.org.uk or call 01228 560082
Oak Tree Opening Hours: Main site – every day, 10.00am – 4.00pm.  Carlisle Charity Shop (in the Lanes), Tuesday – Saturday, 10am – 4pm. Keswick Charity Shop Tuesday – Sunday, 10am – 4pm.
If you're looking for other ways to help, why not visit one of the concerts held by Myrna Tennant to raise money for Oak Tree?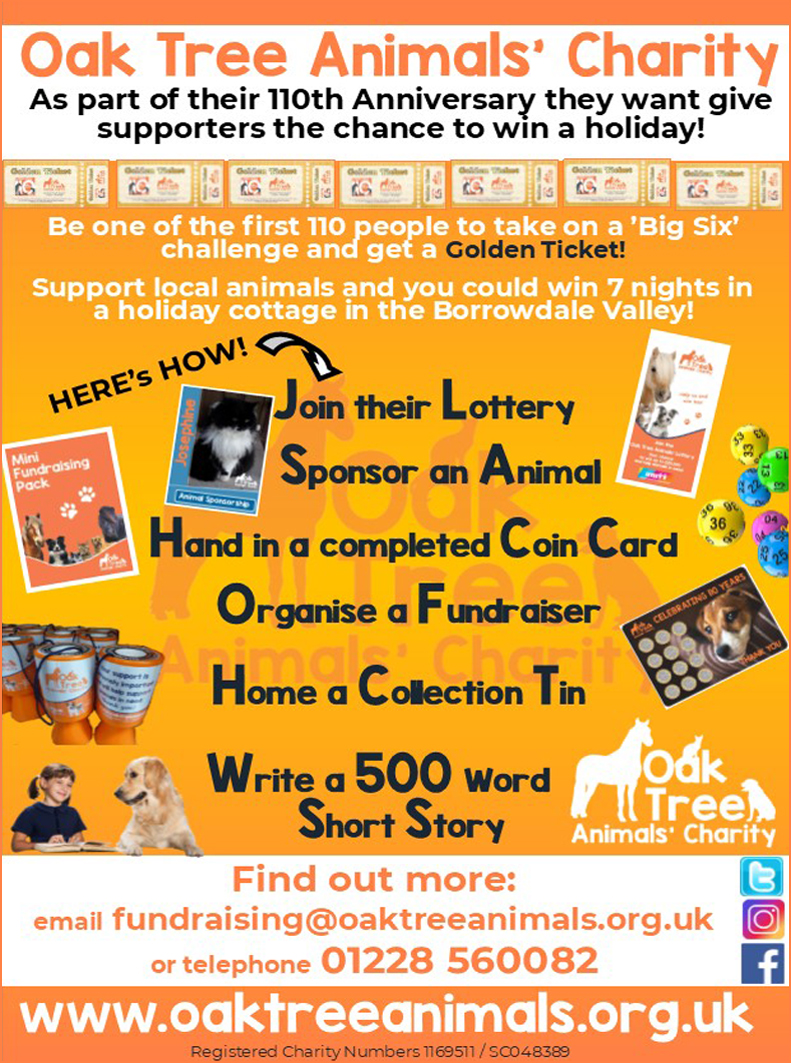 Share It: