5 Ways to Shop More Sustainably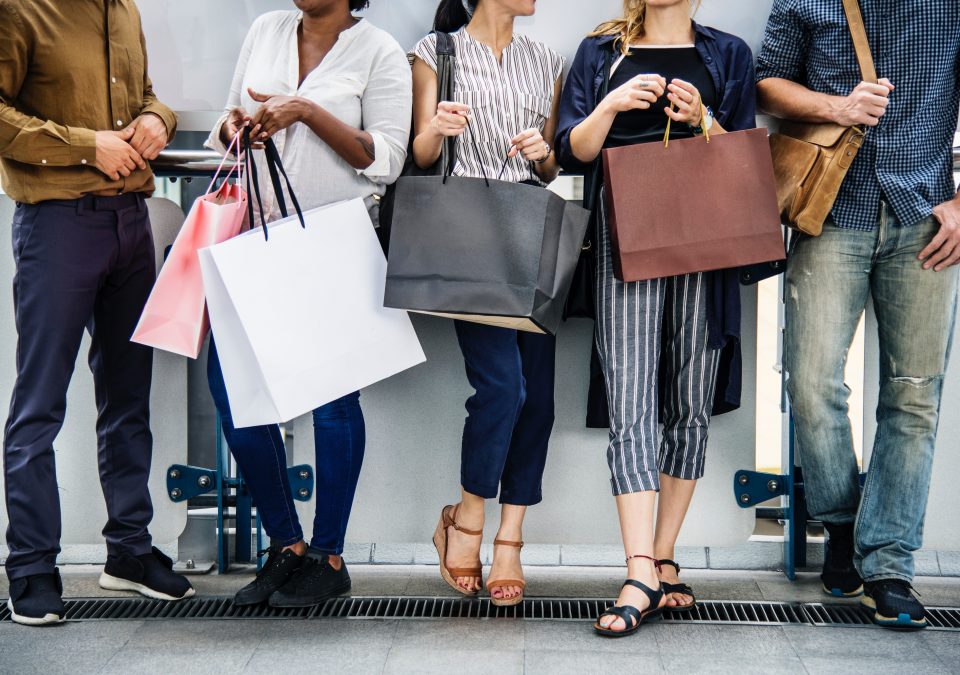 In the era of fast fashion, we could all shop more sustainably says Sarah Sinclair.
 Fashion is not known for being the most sustainable industry. We have developed a culture of fast fashion. Popping into Primark for a £10 dress that we'll wear once at the weekend, has become the norm. And we are frequently replenishing our wardrobes from a plethora of online clothing outlets which suit our insatiable demand (and our budgets). However, as with any consumerism, the clothing industry takes a heavy toll on the environment.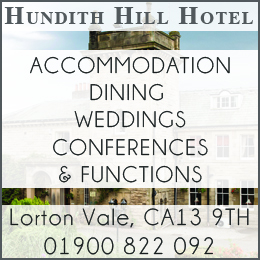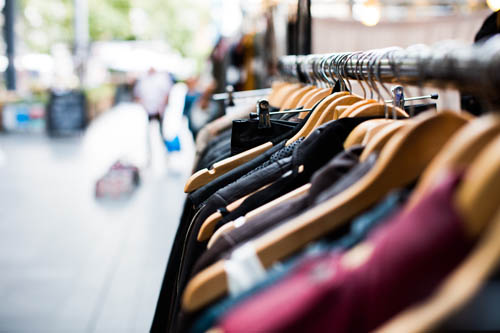 In the last year alone, the UK sent 235 million items of clothing to landfill, while the value of unused clothing in wardrobes has been estimated to be around £30 billion. According to figures from WRAP, the annual footprint of a household's newly bought clothing, along with the washing and cleaning of its clothes, is estimated to be equivalent to the carbon emissions from driving an average modern car for 6,000 miles.
But just as we have begun to take responsibility for our environmental impact in other aspects of life – we've invested in reusable water bottles and attempted Veganuary – we're starting to think about our fashion footprint too.  Slowly, but steadily, more sustainable suppliers and ethical brands are cropping up.  At London Fashion Week in February, the BBC launched a sustainable fashion and lifestyle brand, in partnership with eco-friendly fashion house Mother of Pearl. It's aim is to target Blue Planet and Planet Earth viewers who were driven to take action by David Attenborough's powerful telling of the harmful effect of human impact on the planet.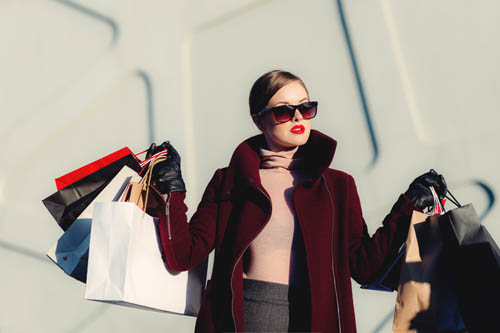 Elsewhere Instagram influencers and fashion journalists such as Pandora Sykes and Katherine Ormerod have used the platform to encourage their followers to shop more considerately. Katherine – known for her fashion-forward outfits – recently spent an entire month showcasing only "old" clothes on her account, while Pandora has long been a champion of vintage finds.
While it's not realistic – or indeed, affordable – for everyone to suddenly become wholly conscientious consumers, there are small changes we can all make to introduce some sustainability into our wardrobes.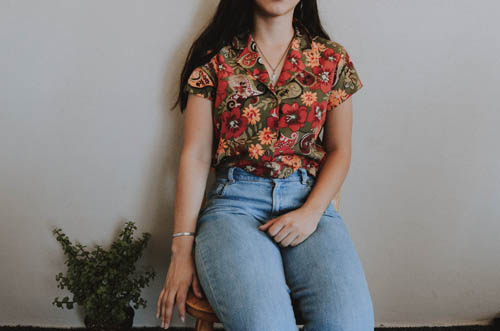 In with the Old
It seems obvious, but simply buying less is the best way to reduce your fashion carbon footprint. Most of us have such bulging wardrobes we can't even remember half of what's buried at the bottom. Raid your cupboards, try some things on and you might fall back in love with those long-forgotten pieces.
 A Vintage Affair
Vintage and second-hand is your best best for guilt-free fashion purchases. Not only is it great fun raiding the racks, but you'll most likely bag yourself a bargain too. Plus, you get to give an old piece of clothing a new lease of life and there's potential for endless hours spent daydreaming of the sights that shirt has seen.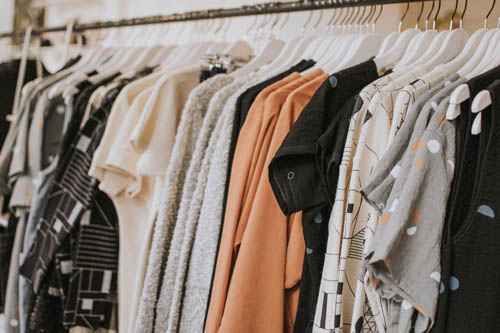 Shop Local
Buy less, but better by shopping in your local independent boutiques, rather than the national chains. Independent brands are more likely to buy sustainably, putting thought into where they source their stock from and there's a good chance they'll be better quality, so will last longer as a result. You'll also be supporting your local high street and investing back into your community when you spend there.
 Avoid Impulses
Don't get me wrong, new clothes make us feel good, give us confidence and communicate something to the outside world that words alone often can't. However, how many of us have bought something on a whim, only for it never to see the light of day again? Next time you're heading to the till, ask yourself: Do I want this item? Do I need it? And can I afford it?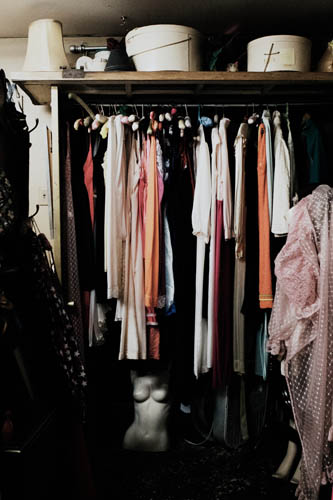 Know Your brands
While fast fashion can't always be completely avoided, if you are buying from high street brands, know that some are better than others. Many now have more sustainable lines in store, such as H&M Conscious, Mango Committed and Zara's Join Life. H&M and Marks and Spencer also have dedicated programmes in place which promote clothing recycling.
Share It: