World Class Wellness Experience is coming to The Lakes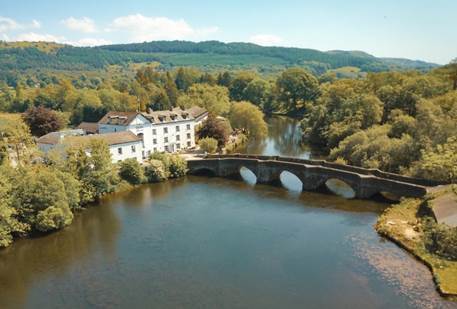 A transformational world-class spa destination is coming to the Lake District

Having broken ground in December 2020, The Swan Hotel & Spa is delighted to reveal that it will be offering guests a world-class wellness experience in late 2021, with the launch of a brand-new spa. Following a multi-million-pound investment, an extensive transformation is underway, which will include 30 new bedrooms and bring a new destination spa to the UK, enjoyed from the shores of the River Leven at the tip of Lake Windermere.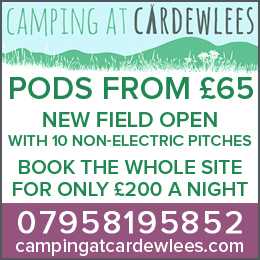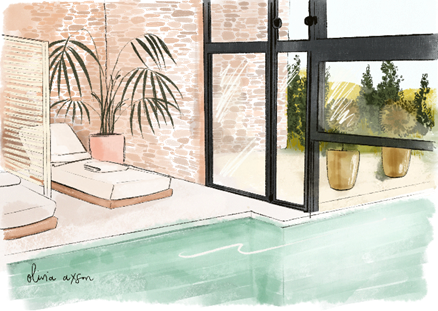 To bring the vision to fruition, The Swan has commissioned award-winning architects DLG to design the extension of the landmark hotel, and specialist contractors Medlock to bring the vision to reality. Interiors will be designed by the celebrated Fiona Parke of Johnston Parke Interiors, renowned for creating inspiring classic and contemporary spaces. During a challenging time for hospitality, the works have created construction jobs for 70 people, with an additional 30 jobs generated for the spa upon completion, providing an employment boost for the local area.
The Swan remains open while the transformation is sensitively underway with guests able to enjoy the hotel's recently renovated bedrooms, brand new outdoor terrace for drinks and dinner this summer, with the new spa, spa garden and bedrooms to follow later this year.
James Houlston, Managing Director, BH Group commented "We are delighted to be investing and bringing an ambitious vision to life at The Swan. The addition of 30 new bedrooms and a spectacular new spa will bring exciting new elements to the Lake District, as well as utilising local resources and generating jobs within the community. We can't wait to show guests and locals the end result at a time when health and wellness has never been so important".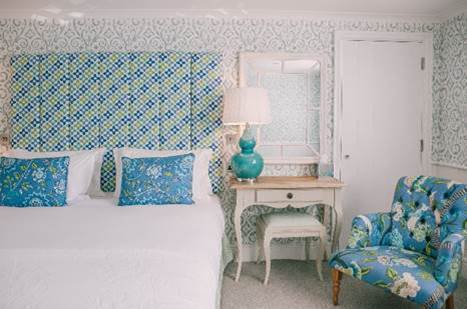 A New World-Class Spa
The new destination Holte Spa will pay respect to the natural beauty of its surroundings with the concept drawing inspiration from the outdoors and with an emphasis on natural materials, holistic treatments and sustainable practices at the forefront of every decision.
Bringing the best of the outdoors in, Holte Spa will provide a multi-sensory wellness experience with a focus on reaching guest goals, blending modern spa treatments with authentic bathing traditions that connect guests with some of the core natural elements of the Lake District – woodlands and lakes, fog and rain and fresh air.
This emphasis on nature and the outdoors is at the heart of the wellness concept and will extend to a new spa garden – a first for the Lake District – with an outdoor/indoor chemical-free vitality pool, outdoor hot tubs providing a woodland bathing experience, waterfall showers, a Finnish sauna and a relaxation cabin complete with fireplace. The spa garden will offer a thermal circuit for guests to follow with a choice of three bathing options depending on their wellness objectives – gentle, refreshing or intense.
This approach to personalisation and tailoring of individual wellness is a strong part of the Holte Spa ethos.
Holte Spa will be partnering with sustainable brands including Grounds, Comfort Zone and OTO on treatments, which will include a bamboo massage, a redwood foot reflexology, sound therapy and a CBD massage therapy and be offered across six spa suites.
Guests will be able to enjoy wholesome, healthy dishes at the new Spa Café & Deli, using produce from the hotel's very own kitchen garden. And to continue the wellness journey at home, there will be carefully curated spa boutique offering a range of lifestyle products, from books to bath and body products.
Spa Bedrooms & Suites
The Swan will see the addition of 30 new spa bedrooms and suites designed by interior designer Fiona Parke of Johnston Parke Interiors. Taking inspiration from the local surroundings, the new rooms will have a calm colour palette which will highlight the exposed stone walls and reclaimed barn wood. The furnishings have a casual country feel to create a home away from home environment for the guests.
The rooms will be split into two categories based on the views – 'Hillside' and 'Riverside'. The Hillside rooms feature a range of soft tonal greens that reflect the colours found on the hills of the Lake District. The Riverside rooms focus on a calming colour palette of blues to represent the colour of the river and lake. There will be two beautiful suites which feature a stunning Thibaut Coral pattern and will boast free-standing statement copper baths.
For more information on The Swan Hotel & Spa please visit: www.swanhotel.com.
Room rates: From £200 per night on a room only basis, based on two sharing
————————————————————————————————————————————–
WE HOPE YOU HAVE ENJOYED THIS EASY TO ACCESS & FREE ARTICLE – BUT WE COULD REALLY DO WITH A LITTLE SUPPORT
Why not become a Fan – Supporter and Member by Taking up our Limited Offer – Every edition of The Cumbria Guide delivered to your home, alongside our Exclusive 'Cumbria Guide Loyalty Card' –
Spend More – Save More and Help Support our Local Businesses around Cumbria ….
Click here Today and start saving
Share It: