Wonder Fields Festival to Bring Heaven to Devon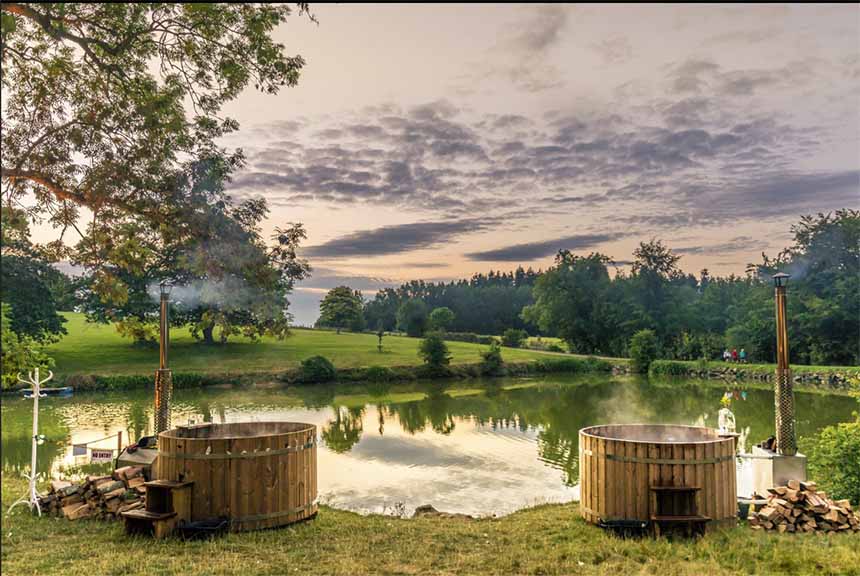 By Danielle Murphy
With the promise of sun, beer, music and wonder, summer is here and festival season upon us.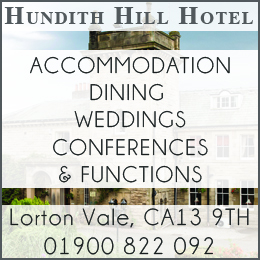 This year, from 29 June – 1 July, Wonder Fields festival in Devon will celebrate its fourth annual event. In the last four years the festival has evolved and grown, but its core purpose and principles have never changed. A festival born out of a vision, Wonder Fields was created for people to come together and forget about the ebbing stresses of real life and unleash their imaginations.
Tucked away in the Devonshire countryside Wonder fields is not just a music festival, it is much more than that. Directors, Alice and Nick DeHaan had been involved with festivals for many years before they brought Wonder Fields to life. They wanted to create an event that would not only be about the music, but an event that was about bringing people together surrounded by beautiful scenery and nature.
This is a festival all about being in the wild and bringing out your inner child. Forgetting about the troubles and turbulence that encompasses real life, the atmosphere offers people a chance to unlock their imaginations.
Alice believes Wonder Fields is about creating something for others, promoting play outdoors, education and eventually sustainability. Bringing friends and family together for a weekend in the beautiful Devon countryside where you can find all kinds of entertainment regardless of your interests. 
Alice explained: "Behind the scenes we have a great team and we push boundaries of working together. Myself and my brother run the event with the help of many other amazing people who give so much time and love to this event all for the enjoyment of other people. We have become a family and the feeling that rises as soon as we reach our beautiful second home in Devon and come together is something so special. Achieving something so great each year with my sibling is amazing. Its a struggle but always worth it and I am so proud of what we have all achieved together. Love, family and friendship is what makes us stand apart" 
Over the last four years the Wonder fields has grown substantially and this year will be the biggest yet, holding up to 3,000 happy people over the three days.
As well as a growing capacity, they have also increased their line-up; 2018 will see up to six different stages, each a platform for different music genres. From reggae to acoustic folk there will be a sound for everyone and it is set to be a haven for hip-hop fans across the country, with the line-up being described as the best UK hip-hop line-up of the year.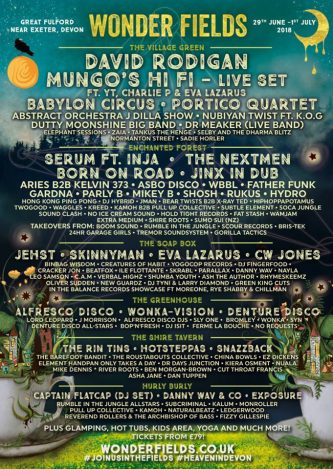 Acts already announced include Mungo's Hi-Fi, a Scottish based reggae group who incorporate sound system culture and have played at the festival in previous years, as well as Jehst, Skinny Man and Babylon Circus.
Along with good music, Wonder Fields offers festival-goers the chance to experience the more relaxing side of life. Throughout the festival, people have the chance to relax and unwind with yoga workshops and even hot-tubs!
Wonder Fields has the perfect balance of all the elements that make a great festival. Not only a place for fun, partying and laughter, but an event that gives back and offers people the chance to free their imaginations in wonderfully wild and spectacular surroundings.
Wonder Fields returns to Great Fulford Estate in Devon from 29 June – 1  July.
For tickets and more information click here