West Cumbrian students win prestigious performing arts scholarships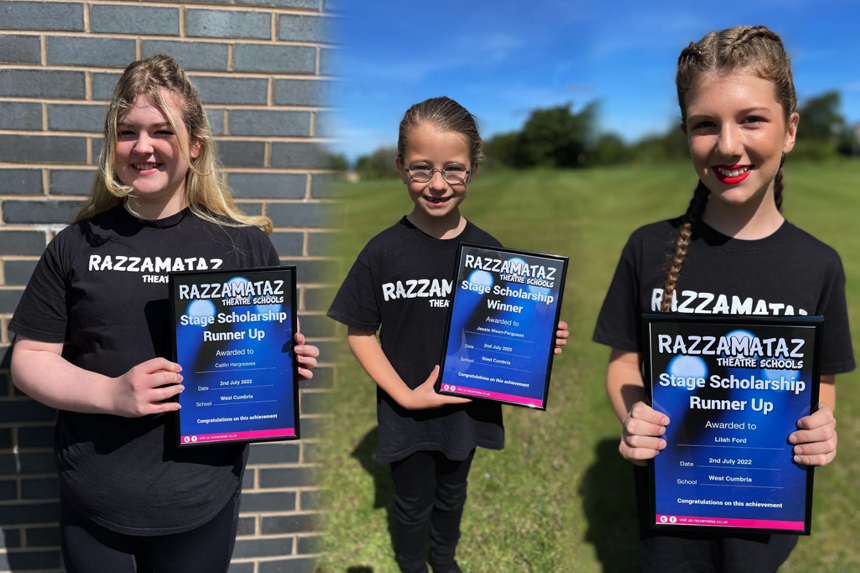 West Cumbrian students win prestigious performing arts scholarships
A local part-time theatre school is delighted to announce that Jessie, age 7 from West Cumbria has just been awarded a prestigious scholarship with The Stage newspaper to attend Razzamataz West Cumbria for a year completely free of charge after an audition process judged by industry professionals. They are also proud to have awarded Lilah, age 11 and Caitlin, age 15 a scholarship to attend Razzamataz for a free term.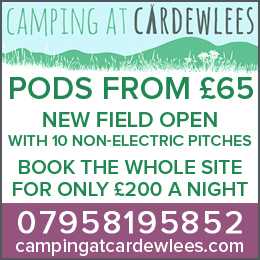 The Stage newspaper is the trade publication for theatre and the performing arts founded in 1880. This prestigious industry newspaper and website has been working in association with Razzamataz for several years to offer a scholarship to a young person who displays the drive, dedication and natural talent that will help them to succeed in whatever path they choose in life.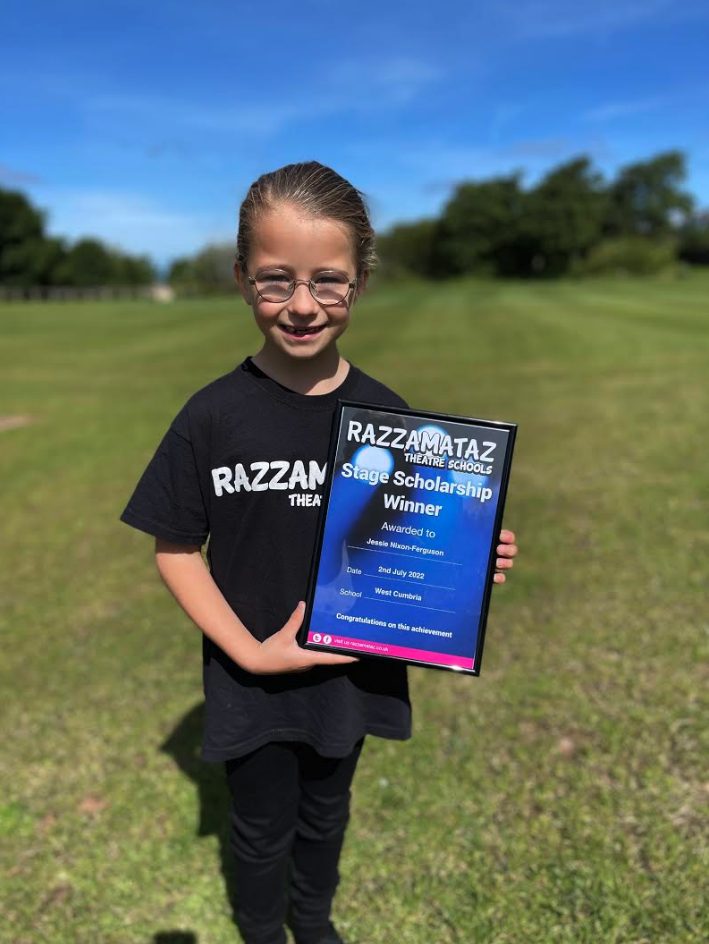 Each applicant was asked to submit a self-tape audition of no more than two minutes long showing them performing either a musical theatre song and dance, street dance, pop song, drama improvisation or scripted drama piece. The audition was open to both current students and those without any previous training, because the judges were looking for young people with a raw talent and the ambitions to embrace the Razzamataz training.  
"We are so proud of every child that took part in the audition process and applaud them for having the courage to give it a go," says Matty Aitchison-Rayson, Principal of Razzamataz West Cumbria. "After the last few years of lockdowns, children have lost a lot of confidence, so we were delighted with how many applicants we had and the high standard of entries. We looked for those that demonstrated a maturity and a real desire to learn, and we were delighted to offer Jessie, Lilah and Caitlin, the scholarship. We really hope this inspires Jessie, Lilah and Caitlin to keep working hard and enjoying their performing arts training."
Jessie was delighted when she heard, and it has given her an enormous boost of confidence. "I am so happy to have won the Stage Scholarship! I love going to Razzamataz, I love performing and I am excited for another year of learning new things" says Jessie.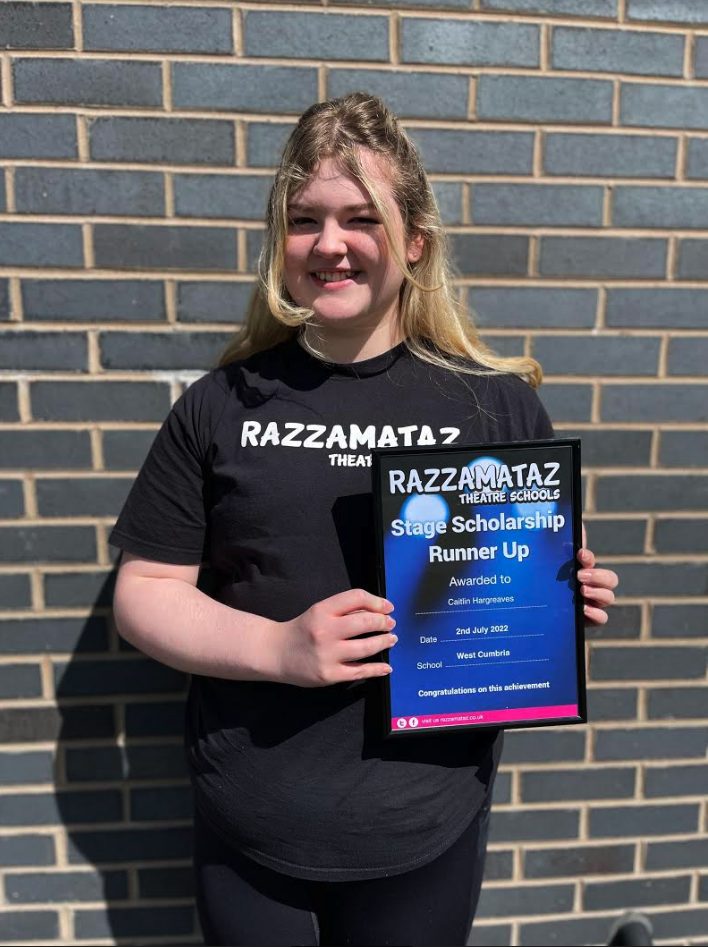 Lilah adds "Winning the runner up in the Stage Scholarship means so much to me. I feel very proud and happy to get this award and I would not be able to have achieved this without going to Razzamataz. Coming to Razzamataz makes me so happy and I am so excited for next year"
"I was very happy and proud of myself when I got the award it was something I put effort into and I was really pleased when I got the award" adds Caitlin. 
The Stage scholarship is worth up to £700 with runners up receiving up to £230 each, offering financial assistance to families and a huge boost of confidence for the young winner. Past winners across the UK have gone on to achieve exceptional things in the performing arts including former winner Robs  on Broad, who is now a regular on the West End stage in shows such as Hamilton and currently Moulin Rouge. Other scholarship winners include Danielle Fiamanya, who received the 2019 Stage Debut Award for Best Actress in a Musical, was in smash hit musical &Juliet and is currently understudying Elsa in Frozen on the West End. Danielle says: "Razzamataz was the first theatre school I stepped into, and I just wouldn't be here without you and my scholarships at the school. Completely indebted to you." 
The Stage scholarships are just one of the many opportunities that Razzamataz West Cumbria is committed to offering local children. Others include a wide range of performing events both locally and on the West End stage, the chance to take part in workshops led by professional performers and the unique opportunity to audition for the Future Fund, the school's own charity which helps to financially support students going on to study performing arts at college or university.  
Razzamataz West Cumbria hold classes in dance, drama and singing for children aged 2-18 every Saturday at Jericho Primary School, Whitehaven. To find out more and book a free trial session, contact Principal Matty Aitchison-Rayson on [email protected] 01946 848148 / 07940 957894 or visit www.westcumbria.razzamataz.co.uk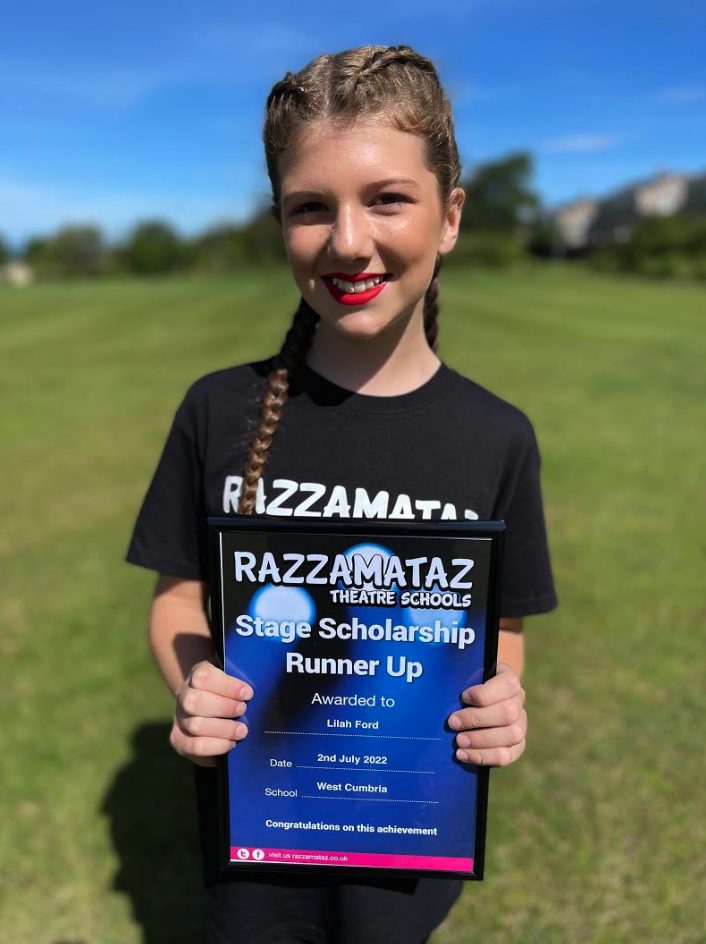 Share It: