Welcome To Whitehaven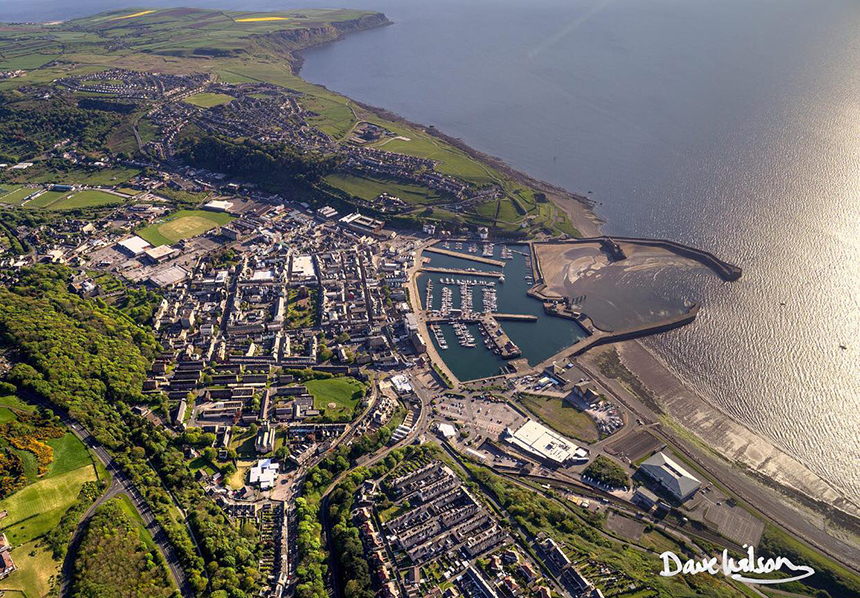 Welcome To Whitehaven – Walk around the marina and hear the harbour sing as a cold northern wind gently disturbs the resting boats, admire the beautiful Georgian architecture, a living relic of a rich history or stand with the candlestick and take in the spectacular views and the most breathtaking sunsets – You're in Whitehaven Marra.
The gateway to lakes, Whitehaven has so much to offer. Only a 30-minute drive from the fells and lakes and situated right on the coast, makes Whitehaven a perfect hub to discover the very best of the West, why stay anywhere else?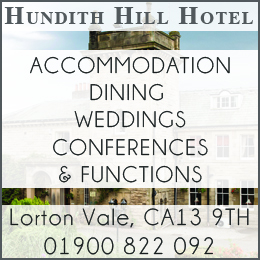 With a variety of shopping opportunities, lots of interesting things to do and see as well as some fantastic restaurants, bars & pubs and acommodation which means it's the ideal base to explore the coastline, fells and lakes without the expensive Lake District price tag.
---
STUFF TO DO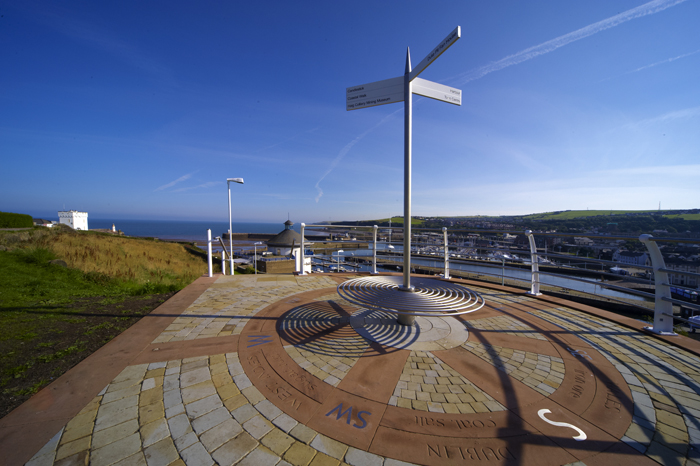 You really don't have to go far for a day out, Whitehaven has lots to offer.  Whether you're trying to keep the kids entertained or just heading out as a couple there's plenty to keep you busy.
The Beacon Museum is great for both adults and children. With three floors, each delving into the rich history of the town and area, starting from as early as the bronze age. They have fantastic exhibits with some surprising artefacts.
They also have a fantastic range of interactive activities and exhibits which is a great way to get the kids involved and excited about local history.
With an ever-changing programme of events and exhibitions throughout the year, take a look online and see what's coming up.
The Rum Story museum takes a hard look at the import-export history of the Rum Trade which helped put Whitehaven on the map. The Rum Story tells the tale of Whitehaven's infamous involvement in the slave trade as well as our history of Rum making and how it shaped the town.
If history isn't your thing, there are plenty of lovely walks from the town. From the short harbour walk which takes you around the historic marina to the coastal path from Whitehaven to St Bees, a 6.5-mile walk that follows the cliffs and hugs the coastline from start to finish.
Expect to see a flurry of wildlife and some absolutely breathtaking views. Stop off at Fleswick bay for lunch, you won't regret it.
There is also plenty of nightlife in Whitehaven from the many pubs and clubs to the event venues which offer a huge variety of performances. The Solway hall holds regular concerts, shows, and events in their huge function room.
For something more intimate The Rosehill Theatre has performances all year round ranging from comedians to theatrical performances to films – there's always something interesting and exciting being showcased.
There are events held in the town all year round, from markets and fairs to live music. Have a look at our What's on section to see what's coming up this Spring.
---
SHOPPING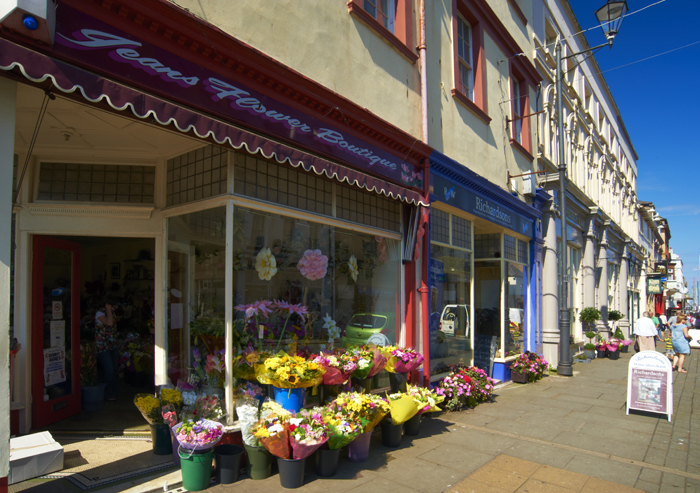 The shopping experience in Whitehaven isn't like many high streets and towns where the streets are lined with shop after shop, in Whitehaven you really have to potter the streets. But you can guarantee that no matter where you are in the town, there is always a fantastic little independent business nearby.
Head down Lowther street and you'll find an array of unique businesses. You'll find Dixons, the biggest and oldest family business in the town, selling a huge variety of branded clothes, beauty products, and furniture, and a great rooftop cafe.
Keep going and you'll eventually come to a bibliophile's dream. Micheal Moons is a treasure trove with 13 rooms filled floor to ceiling with books. When you walk in you're hit by that distinct smell you can only attain from flipping through the aged pages of a good book. You'll find anything from local history books to novels to classic cookbooks and everything in-between. A truly unique shop that should not be overlooked.
Leave Michael Moons and keep heading down and you'll come to a section of the town that has some of the town's best shops. Across the road on Church Street, you'll find arguably one of Whitehaven's most beautiful shops, Framed. They specialise in bespoke framing services but their shop has so much to offer. With beautiful sculptures, lighting, and artwork this little gem of a shop is one of a kind.
Back on Lowther street, you have some of the best shops for gifts.  The Flower basket and gift shop, the Rum Story shop, Richardsons, What's New, J.O Dixon Jewellers and Jeans Florist.  All great independents and each are truly unique.
That's just down one street! All around the town, there are fantastic little retailers. King Street is home to the likes of Charles menswear, Little Angels, Dovetails, and then some of the bigger names such as Newlook, Peacocks, and M&Co.
Up the back streets, there are also gems to be discovered. Haven Crafts is a fantastic craft-shop stocking a range of craft equipment and supplies.
Meanwhile, in the Market-Place you will find Little Whims.
Every month Whitehaven also plays host to a wealth of Cumbrian traders at the monthly Cumbrian Traders Market, which is held in St Nicholas gardens on various dates throughout the year.
As Well as the Traders Market there is also a monthly Young Entrepreneurs Market held on King Street, where young, aspiring entrepreneurs come together to showcase their various wares. There are clothes makers, artists, crafters, bakers, and lots more!
There are lots of great little shops throughout the whole town, you just have to visit and see for yourself!
---
EATING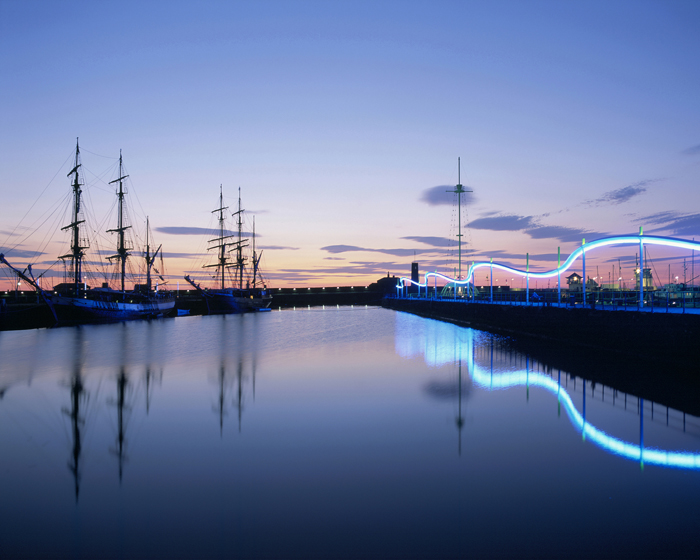 When it comes to food and drink Whitehaven has great variety and has upped the game massively over the last few years. Whether you are looking for a traditional pub/restaurant meal, fresh and funky dishes or traditional fish and chips to sit and eat on the harbour, there is something to tickle everyone's taste buds.
If you are looking for a proper pub meal with real chips and a nice pint of local ale then the Whittington Cat is the place to go. Their menu has all the classics from homemade pie and chips to Cumberland sausage and egg, with generous portions and even better prices.
Places like Zest – No11 – The Yellow Earl – The Vagabond – The Peddler are just a few that push the boat out when it comes to great dishes – funky menus with a real City feel.
If however, it's a lovely day and you fancy sitting out on the marina with a bag of chips and extra crispy battered fish then get yourself to Heavenly Fish and Chips. Their shop is based in the Market-Place but also keep your eye out for their van which is often parked on the harbour!
There are many more eateries in town with cafes, takeaways, sandwich shops and cuisine from around the world, whatever you fancy, chances are you'll be in for a treat.
---
HISTORY
One of the most interesting and exciting things about Whitehaven is that it is steeped in history. The town has had its share of fame, drama, tragedy and wealth. First established in 1633 as a small fishing town it soon became one of the largest ports in the UK.
Whitehaven had humble beginnings. Starting as a fishing village the estate was purchased in 1630 by Sir Christopher Lowther who had visions of exporting coal. In 1634 he built the first pier to allow easier loading and unloading of cargo from ships. He then began exporting coal to Ireland.
By the 18th century, Whitehaven was importing tobacco from America as well as sugar, spirits and even slaves from the West Indies. The 1700s saw Whitehaven boom. It was a wealthy and prosperous town and had many acclaims. By this time it had the deepest coal mines in the world, even going out under the sea and was exporting coal and other produce worldwide.
1778 is probably one of the most significant years in the history of Whitehaven. This was the year that John Paul Jones, founder of the American navy led a small detachment of two boats from his ship into the port of Whitehaven. His raid was unsuccessful and he instead set fire to some of the buildings which eventually spread leaving the town ablaze.
The attack highlighted the flaws in the defences of not only Whitehaven but the whole of Britain. This resulted in a huge renewal in the way Britain protected itself from enemies.
Another significant date in Whitehaven's history is May 11th, 1910, the date of the Wellington Pit disaster. An event that took the lives of 147 men and boys. The explosion caused devastation throughout the town.
The closure of the mines changed the town, both aesthetically and financially. The town is surrounded by memoirs of our mining history, with redundant chimneys and shafts dotted all around the town, each a reminder of the past we have left behind…for now.
If you are interested in Whitehaven's wealth of history then do pop into the Beacon museum and delve deep into Whitehaven's past.
This slideshow requires JavaScript.
Share It: