Welcome to Cockermouth…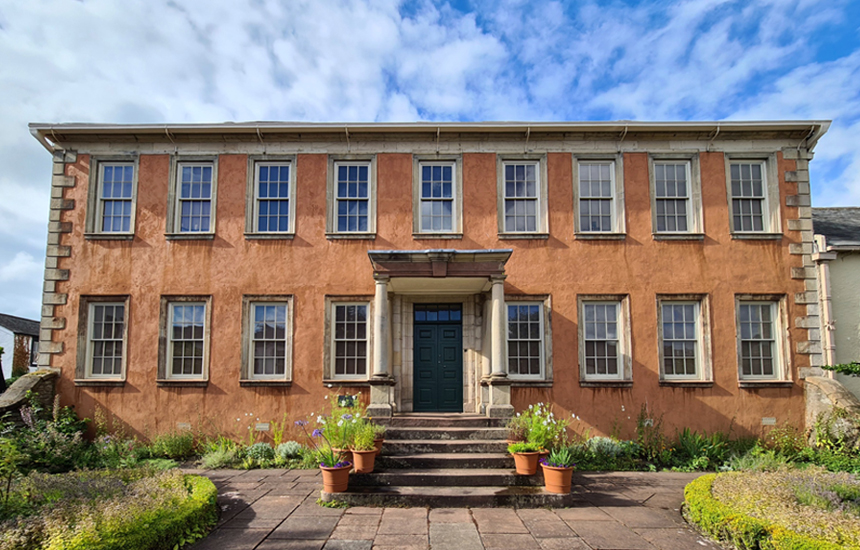 Welcome to Cockermouth… Is Cockermouth the most colourful town in Cumbria? Absolutely!
Cockermouth is a stunning Georgian Gem that seems to look better with each passing year.
The town has had a rough time over the last 11 years, we all know about the floods, followed by more flooding. However, the town, its people and most importantly the local business owners were not going down without a fight, and fight they did.
Despite funding to help get the town back on its feet with a variety of funding programmes, incentives and initiatives, it was a battle to change people's shopping habits and encouraging folk to return from further afield was nothing but hard work. 
I remember those days so well, no matter what the local traders did, they were always playing catch up. As the town was more or less closed for some time, people who used to visit regularly, went elsewhere. But that didn't stop progress and seeing the town as it is now is nothing but amazing.
Covid and the devastation it brought did leave positives in its wake, one such positive is folk from West Cumbria and further afield who used to shop, eat and drink here regularly are returning in their droves. We are all re-discovering, re-connecting and re-engaging with our local towns and local places, now more than ever and what a delight it is for those returning to Cockermouth, for some it's the first time in years.
Time doesn't stand still for no man, nor does Cockermouth judging from my wee foray today.
Strolling up a very busy main street, it was awesome to see this Market Town bouncing with locals and visitors alike. Making my way up to the Market Place for a cheeky quiche from The Coffee Kitchen Bakery, I sat, ate and surveyed the marketplace.
What struck me was how fantastic it still looked over a decade after the renovation.
The marketplace is a thriving part of Cockermouth and it is certainly worth venturing over the bridge to explore and discover the array of businesses there.
It's hard to believe, but the market place always seemed to be overlooked somewhat, I remember well, chatting to local shop owners who would say the same thing, ' It's busy up on the main street but not here' Well that was then but now it does seem to be a hub of activity which is great to see.
Whether you are on the main street, marketplace or station street, it seems that every shop is an independent business which is something of a rarity and great to see.
Whatever your reason for visiting this stunning little town, be it for a bite to eat in one of the many restaurants, cafes or artisan takeaways or simply browsing for gifts, clothing – shoes, instruments and everything in-between, you can be sure to lose a day or two taking in all that Cockermouth has to offer.
Is the future bright, a thousand per cent it is. Cockermouth is Back!
---
Things to Do in Cockermouth
As well as losing yourself in the myriad of shops and restaurants, Cockermouth is perfect for a day-out and also a perfect base to stay for a week or more and explore the Lake District, the Cumbrian Coast as well as what the town has to offer.
Wordsworth House
Wordsworth House dominates the main street in all its Georgian Majesty and here you can walk the corridors that the man himself walked and played in. William Wordsworth was born in this very house in 1770 as was his famous sister Dorothy.
We are quite lucky to have such a treasure considering it was to be demolished and become a bus station in the 1930s. I'm not kidding!
The house which was built in 1745 for the High Sheriff of Cumberland was bought and donated to The National Trust in 1938.
Wordsworth House is decorated and presented in the style as it would have been when William was a child living there. The house and gardens allow you to experience life as it was in the 1770s.
Friendly knowledgeable guides are on hand, a burning fire and real food displayed on the dining table really do bring the house to life. 
The children's trail takes you to the depths of the spooky cellars if you dare.
Take in the exhibition in the downstairs discovery room and learn about William's Lakeland legacy and his role in the founding of the National Trust.
This Grade 1 listed building is open to the public from March – October.
J.B. Banks and Son Ltd is a fantastic Hardware shop and Ironmongers
Now you may be wondering why we highlight this delightful local retailer as somewhere to visit, well let me tell you.
For nearly 200 years, J.B Banks have served the community and this family business has never forgotten their roots. So much so, instead of modernising over the centuries, let alone decades, they have somehow preserved their shop, in-as-much it is now a living, breathing, working museum and day-to-day hardware & ironmongery shop where you can still buy anything and everything.
Here you can discover a large collection of locks from Tudor to the present day, car memorabilia, original tin smithy & plumbers workshop containing hand tools, anvils, vices and hand machinery dating back to 1829.
Check out their office where you will find pre QWERTY typewriters and various paperwork and pre-war items as well as lots of heritage & history of the shop.
Do remember though this is still an operational Hardware shop and they would love to see you, even if it is just for the craic.
If you have stuff cluttering up your shed, then J.B Banks would be interested in buying your quality second-hand tools, such as chisels, gouges, spades, axes, planes, draw-knives.
They also offer services such as Hand tools sharpened & re shafted – Garden tools sharpened & re shafted ( Trigger comes to mind ) and Scissors & knives sharpened.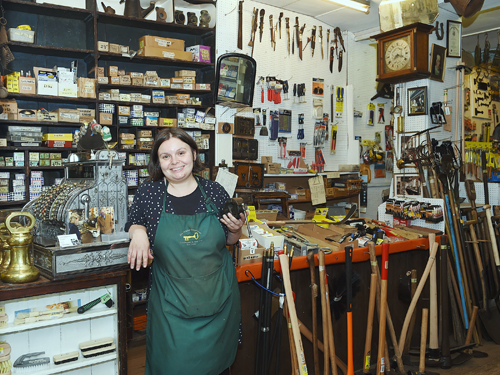 ---
Cockermouth Castle
If you get the chance to visit Cockermouth Castle, then take it.
As it is privately owned, it is only open to the public occasionally.
Built-in 1134 by Norman Gilbert de Pipard, this motte and bailey fort was later transformed and rebuilt in stone in the early 13th century by William de Fortibus. 
Most of the stone used was recycled from the nearby Roman settlement 'Derventio' at Papcastle
Further enhancements were made over time and this castle played a significant role in both The Wars of the Roses and Civil Wars of the 1640s. Shortly after this period, it was dismantled on orders by Parliament. 
Jennings Brewery 
Jennings Brewery has been operating from Cockermouth since 1874 having moved from nearby Lorton. Sited between the rivers Cocker and Derwent at the foot of Cockermouth Castle, the site was chosen as they had an abundant supply of pure Lakeland water, drawn from the brewery's very own well.
The original Craft Brewers, Jennings are synonymous with the Lake District and who doesn't love a pint of Cumberland. At present, the Brewery Shop and Tours are on hold, (thanks Covid) but keep an eye out as a Brewery Tour is a great way to discover the process, the history and also to get your hands on a range of the ales brewed on-site.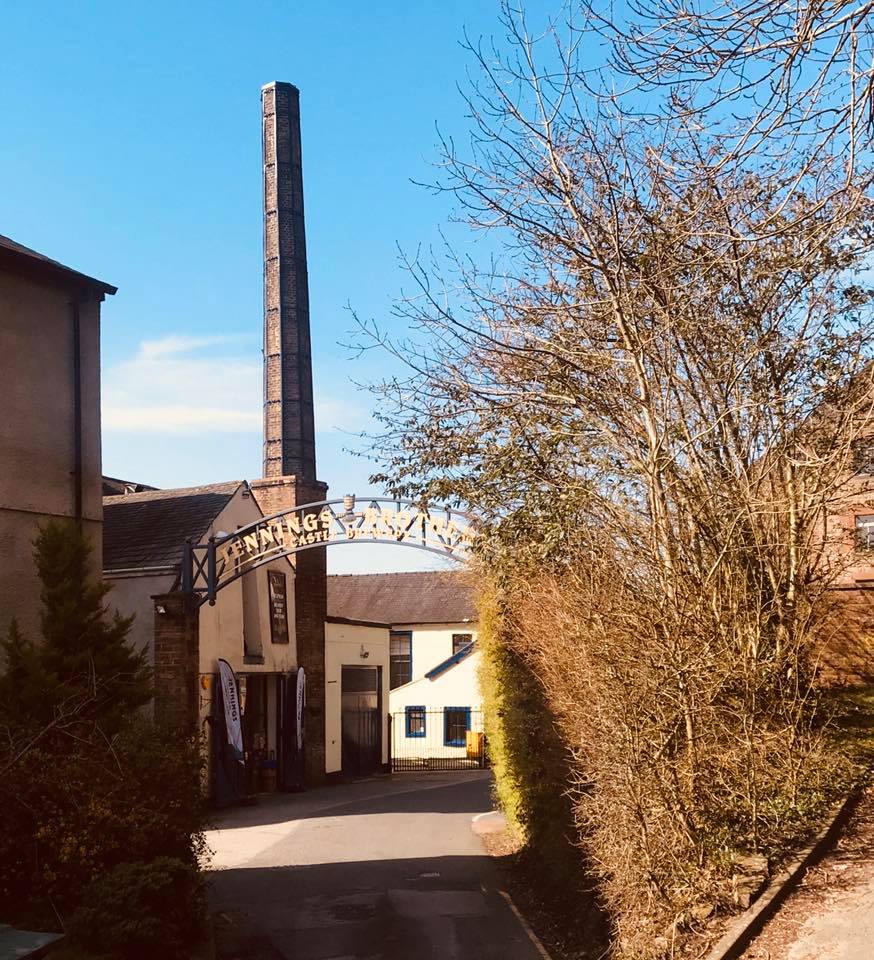 Wellington Farm
Just outside Cockermouth, you will find Wellington Farm, a perfect place to take the kids and lots of activities are on hand to keep everyone entertained and you must try their homemade Ice Cream.
Come and meet the Animals, ( Free of Charge ) 
The small animal enclosure includes llamas, alpacas, pigs, sheep, donkeys, horses, rabbits and more. Have a ride on hand are their Coin- operated Quad Bikes.
If you love horses then check out Parkers Equestrian Riding School, they offer a range of riding activities including riding lessons, tiny pony time and escorted treks on quality horses.
Take Aim with Derwent Rifles, the range here at Wellington Farm is one of the longest air-rifle ranges in the country and surely the prettiest, with views towards the magnificent Lake District Fells
They operate an outdoor 100-yard Shooting Range for NON-FAC air rifles and pistols (PELLET ONLY).
Here you can also explore their Woodland Trails 
The woodland area is perfect for a little adventure!
Here at Wellington farm, they have developed a small woodland area where you are welcome to take a walk around the woods and you might find a few surprises!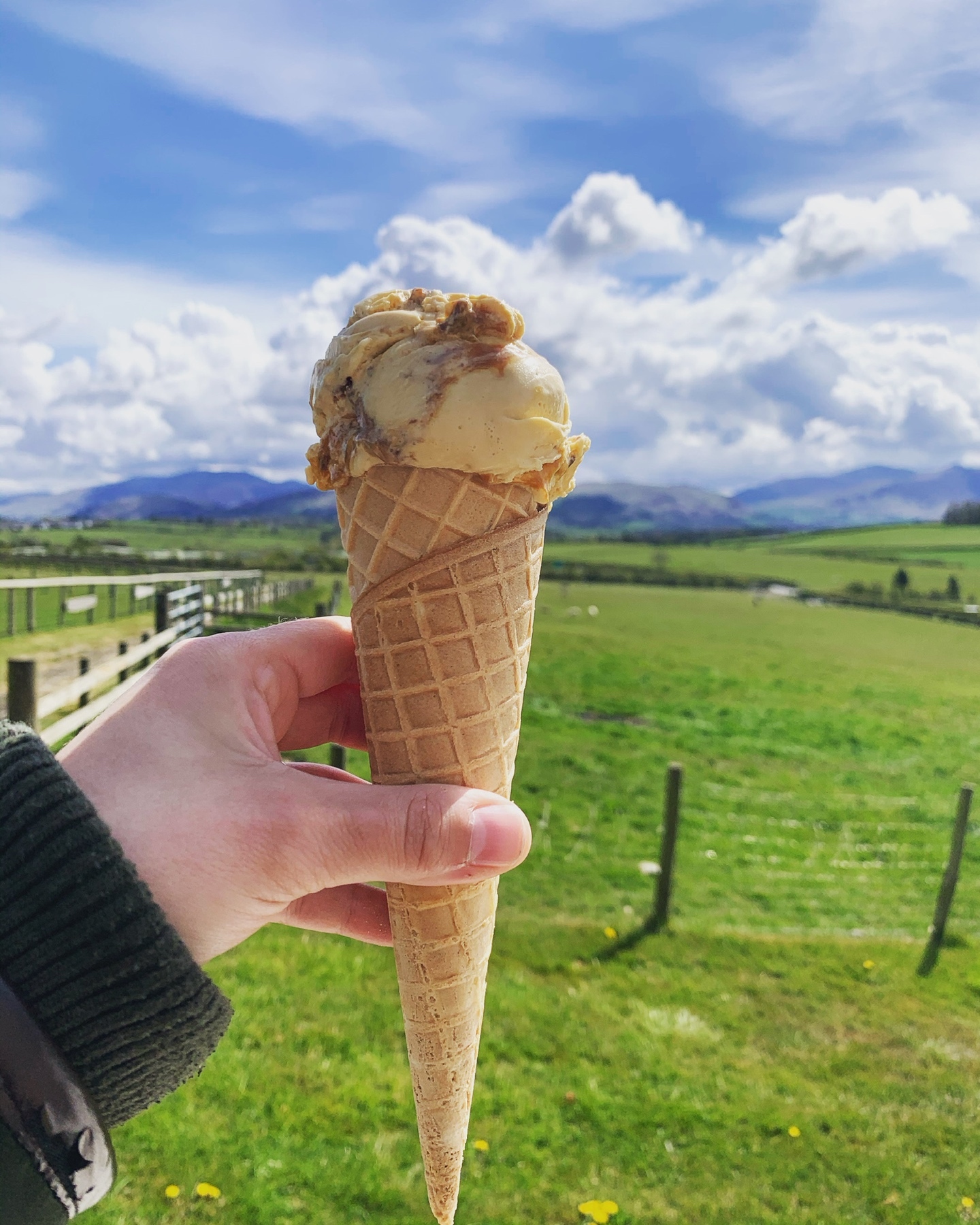 ---
Love Art? 
Well, you are in the right place.
Art lovers will have a field day when visiting Cockermouth.
There is a fantastic variety of Art Galleries to visit.
Percy House is the oldest gallery in town,a beautiful, mouthwatering setting, situated in what is Cockermouths oldest building being built in 1390.
Just walking around this building is an absolute delight.
Literally, yards up the road is Cockermouths newest acquisition, The Bridge Gallery.
This opened only a few months ago, and Ben Bush alongside his wife Carly-Rose Bush, have put their heart and soul into this new venture. Ben is an acclaimed, award-winning photographer and their aim is to showcase Cumbrian artists first and foremost. A stunning Gallery and well worth your time.
Just around the corner, you will discover Castlegate House Gallery, another fantastic Gallery that specialises in the best of twentieth-century and contemporary British art, including greats such as Lowry, Cornish, Fell and Kelly.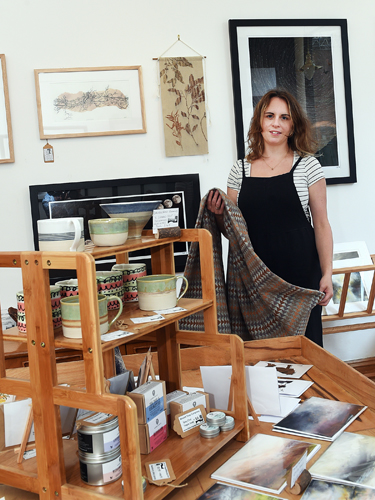 Meet the Artist:
Over on South Street is a real hidden gem. SkyLark Studio opened in 1994 and has been the base gallery and workplace of artist Rolf Parker. Specialising in high-quality representational paintings, etchings and linocuts of Western Lake District landscapes and street scenes. Here you will also find a great selection of reasonably priced all British made crafts/gifts, fashion jewellery and greeting cards all made on the premises.
If you are feeling inspired after visiting all of these galleries and want to pick up a brush and start your journey into the arts then be sure to pop into Cockermouth Arts and Crafts who have everything you will need to get you started.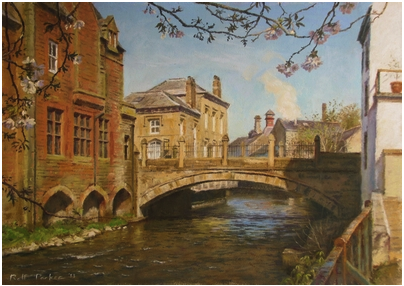 ---
Love Markets?
Well if the answer to that is a big fat yes then you are in the right place.
Cockermouth County Market takes place every Friday and the occasional Saturday at the URC United Reform Church. Here you can get your hands on cakes, bakes, local honey, eggs, preserves and lots more. It must be fantastic, well, they are celebrating their 60th year this year so it is certainly worth coming along too. 
Art & Craft Fair
Held monthly at URC, here you will have the opportunity to snap up Cumbrian crafts and art.
The current offering includes Textiles, needlework items, original artwork and prints as well as knitted items, jewellery and more. The Fair takes place on the fourth Saturday of every month.
Mitchells Sunday Market – Car Boot sale
After 'you know what' Mitchells Sunday Market -Car Boot Sale is back and it's bigger and better than ever before.
Probably down to people getting rid of all that stuff they bought in Lockdown. 
Come along to Cumbria's biggest undercover car-boot sale and grab yourself a bargain then pop into town and treat yourself in one of the many cafes and restaurants.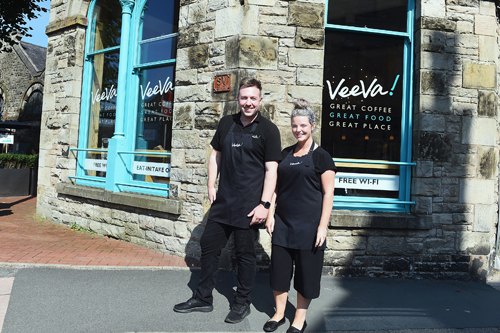 Antique Collectors
If you are a huge fan of Antiques, then you are in for a real treat.
We all love a la'al ratch in the hope of finding that hidden gem and Cockermouth is the perfect destination as you just don't know what you will find. There are a dozen antique shops in the town meaning you won't go home empty-handed, that's for sure.  
Colin Graham Antiques which is situated on The Bridge is certainly worth visiting as is Mitchells Auction House and Cockermouth Antique Market.
There are other little gems dotted around the town such as Cockermouth Antiques, Castle Antiques & Curios and The Vintage French House.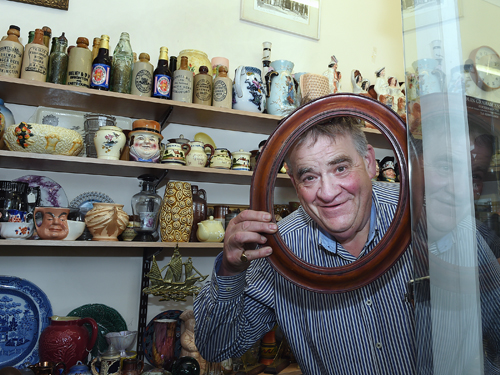 ---
Date for your Diary: 
Cockermouth will be holding their Taste Cumbria Food Festival from Friday 24th – Sunday 26th September. Another opportunity to celebrate everything Foodie in Cumbria.
The events will have everything you've come to expect from Taste Cumbria – big producers' markets, expert demonstrations, beer tents, hot food courts, children's entertainment, live music, comedy and more.
Cockermouth has so much history, so many famous sons and daughters and so much to offer, I could easily dedicate another 50 pages and still only scratch the surface. 
My advice is to jump into your car, come along and see for yourself.
You are guaranteed to have a fantastic day whether that be shopping, browsing or eating. And as the majority of the business are independents, it just feels so much better supporting local independent businesses after what we have all been through….
---
This article was sponsored by Grisdales Property Services.  www.grisdales.co.uk
---
Welcome to Cockermouth – Welcome to Cockermouth – Welcome to Cockermouth – Welcome to Cockermouth – Welcome to Cockermouth – Welcome to Cockermouth – Welcome to Cockermouth – Welcome to Cockermouth – Welcome to Cockermouth
---
WE HOPE YOU HAVE ENJOYED THIS EASY TO ACCESS & FREE ARTICLE – BUT WE COULD REALLY DO WITH A LITTLE SUPPORT
Why not become a Fan – Supporter and Member by Taking up our Limited Offer – Every edition of The Cumbria Guide delivered to your home, alongside our Exclusive 'Cumbria Guide Loyalty Card' –
Spend More – Save More and Help Support our Local Businesses around Cumbria ….
Click here Today and start saving
Share It: